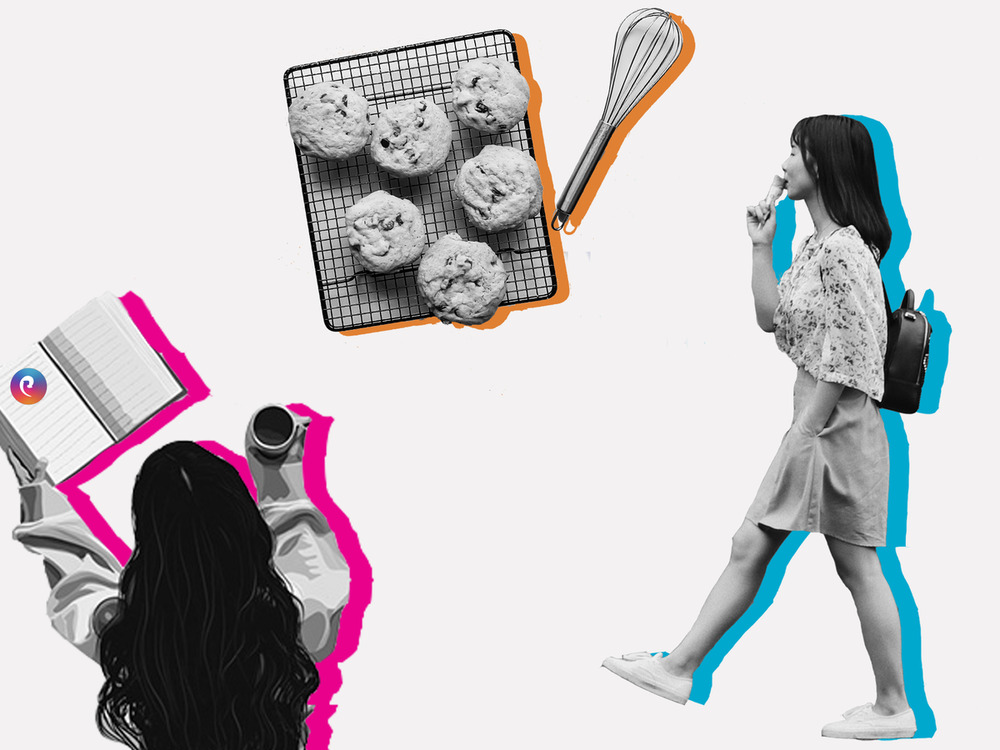 New year means new opportunities for self-care and growth.
You probably have finished writing down your New Year's resolutions already, and we hope self-care practices made it on top of your list. One of the most important things we've learned in the previous year is the value of prioritizing one's mental health and well-being, while we do our best to fulfill our responsibilities at home, in school, and at work.
Self-care need not always be expensive. It's not just about going on a lavish trip or vacation, treating yourself with luxurious things, and pamper days at salons, spa and wellness centers. It could also be as simple as slowing down, appreciating your surroundings, and spending quality time with yourself without having to pay much, or pay none at all.
Here are 6 self-care tips you can start doing today:
Declutter
Learn the art of decluttering your home.
You can start from your closet and remove all the clothes you haven't been wearing or have no plans of wearing anymore. Go to your study or work area next, and get rid of the unnecessary items on your desk. You can do the same for your living and dining rooms, bedroom, and even your garage.
Cleaning the house and sorting your belongings will help keep your mind occupied too. Once you learn the wonders of decluttering, you'll see your home, and your life, in a different light.
Read
Don't be shy! We know you haven't touched that book shelf in a while, books may be a bit dusty now, and you haven't updated your list on Goodreads. That's totally fine because you can start anew this year.
Reading books can be the best alternative when you don't want to spend your free time on your phone screens, scrolling through social networking sites.
Go out for a walk
The pandemic is far from over and we are still advised to stay indoors as much as possible to limit our contact with other people. But you can still get your daily dose of sunlight and fresh air by taking a walk in your subdivision or nearby places that provide safe areas. (Related story: 3 things to do in Clark for free)
Take time to appreciate even the littlest of things. It's nice to catch the sunset once in a while, take photos of flowers and trees, and listen to the sound of nature among other things.
Journaling
Go ahead and write down those thoughts. Journaling is said to be an efficient way to relieve anxiety and stress. Consider writing about your short-term and long-term goals, your daily, weekly, and monthly plans to keep you focused. You can also write about your milestones and accomplishments.
Journaling will help you process the things you're going through, and will also serve as a positivity booster whenever you need some cheering up.
Develop a hobby
As they say, you can now find everything online. Whether you're already good at it or just about to learn doing it, Google and YouTube can always be of great help.
Try cooking, baking, gardening (Related story: 6 gardening hacks to delight your plantito, plantita self), painting or coloring, dancing, learning DIY stuff, and many other things. Never stop exploring and nurturing your skills, interests, and hobbies.
By the way, you can also earn additional income through these hobbies.
Exercise
Not only is exercising good for your physical health but also for your mental health. Any form of exercise can boost endorphins, which can reduce anxiety and stress, and help alleviate depression.
Don't worry too much about gym memberships, yoga classes, and fitness programs because there are plenty of helpful exercise videos that you can find online. Just move the coffee table, turn the speakers on, and get ready for those sweats.
Happy New Year! To better, brighter, and healthier days ahead.