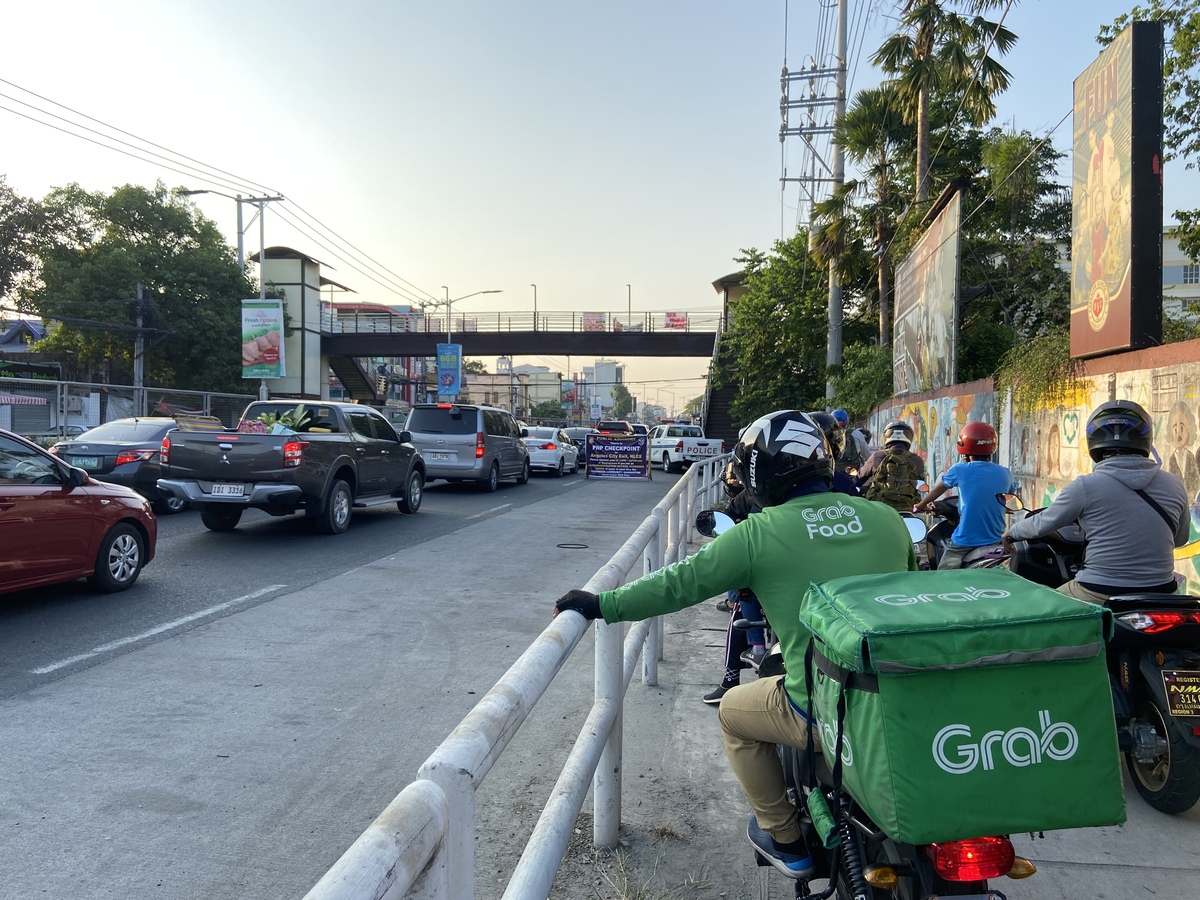 Despite not being part of the NCR Plus bubble, stricter health and safety measures are also up in the province to curb the spread of COVID-19.
The provincial government of Pampanga has extended the imposition of the Executive Order No. 05 – 2021 also known as the "household lockdown" until April 15, 2021 due to increasing number of COVID-19 cases in the province. Angeles City also adopted the said EO.
As of April 05, Pampanga has a total of 1,800 active cases of the novel coronavirus disease.
While travelling to the province is not totally prohibited, here are some things you should know just in case you'll be needing to do an essential trip in the next few days:
Non-residents are allowed to enter Pampanga as long as they can present an RT-PCR Test with a negative result. Take note, the test should have been performed within 72 hours prior to the entry to the province.
No RT-PCR test result shall be required from persons involved in the movement of all types of cargoes. However, only a maximum of five persons shall be allowed to board and operate a delivery vehicle and minimum safety standards must be observed.
Authorized persons out of residence (APOR) from national government agencies and their attached offices are not also required to present an RT-PCR test result provided they carry with them their IDs, travel documents, and must undergo through medical screening upon entry at the province.
For Pampanga residents, here are the guidelines that you must adhere to according to the recent EO from the governor:
Minors, senior citizens, persons with comorbidities, and pregnant women are required to stay at home at all times except for absolutely necessary reasons such as the acquisition of essential goods and medical services among others.
Only two persons per household are allowed to go out to acquire essential goods.
The gathering of more than five persons is generally prohibited. Organizers of social gatherings scheduled on the dates covered by the EO must secure a written permit from the authorities and only 50% of the maximum capacity of the venue must be used during the event.
A curfew is in effect from 10:00PM to 05:00AM. Essential and medical workers, frontliners, and nightshifters are not covered by the said curfew
Sale and consumption of alcoholic beverages is strictly prohibited
Barangay checkpoints are activated
Housemates of individuals who tested positive for COVID-19 must undergo home quarantine or stay in an isolation facility while waiting for a medical clearance.
Aside from these, minimum health and safety protocols such as wearing of face masks and face shields, observance of physical distancing, hand hygiene and cough etiquette must be observed at all times. Visiting other houses, whether resided by family members or friends, is also highly discouraged.
Here is the copy of the Executive Order No. 05 – 2021 for further details: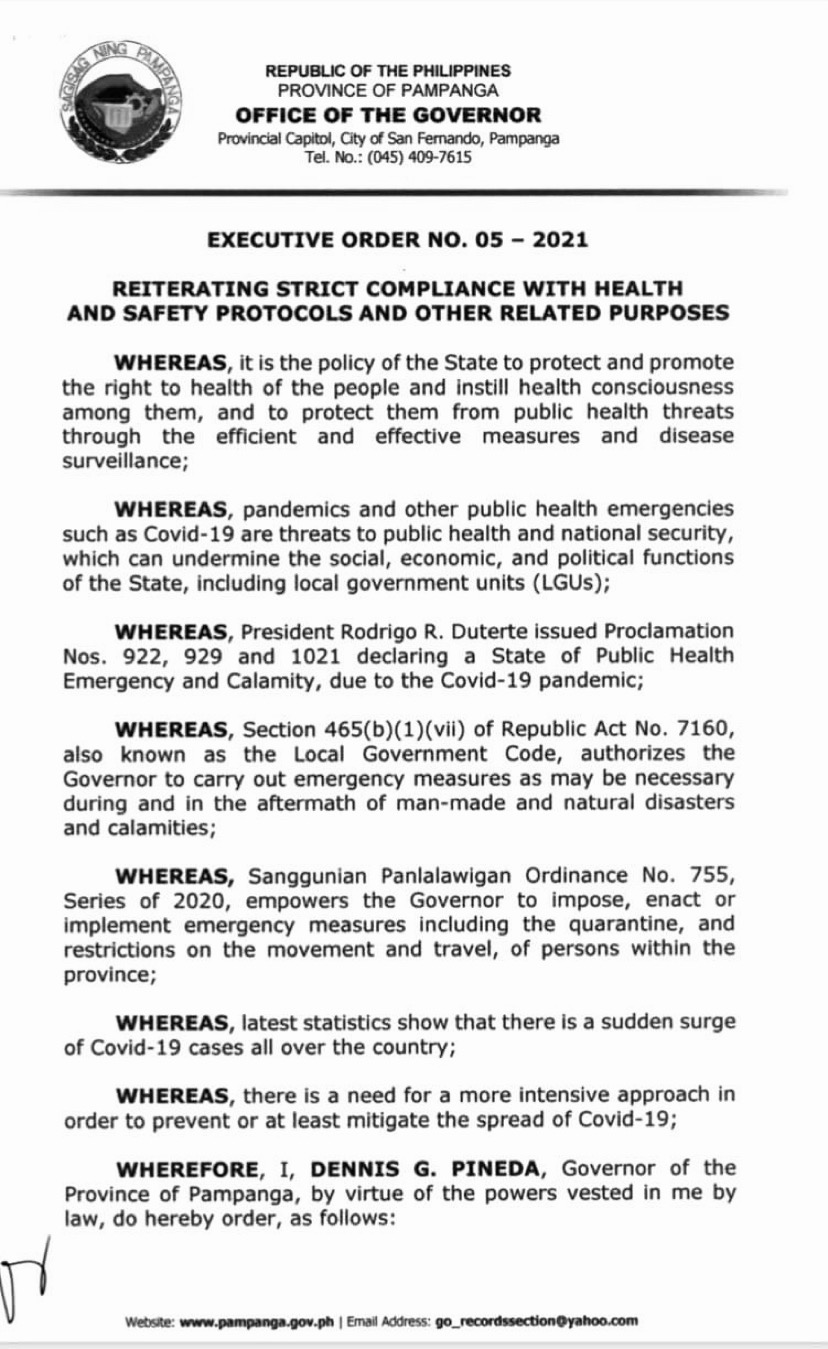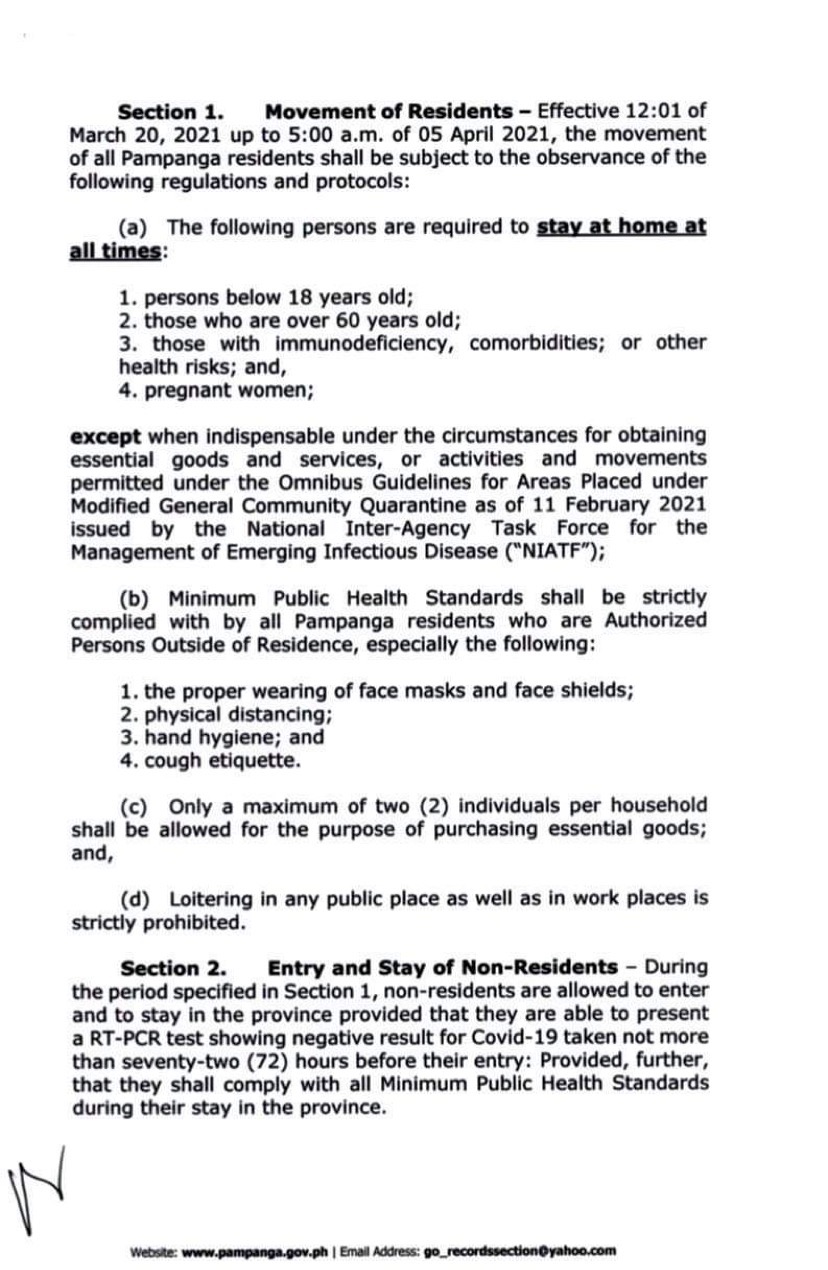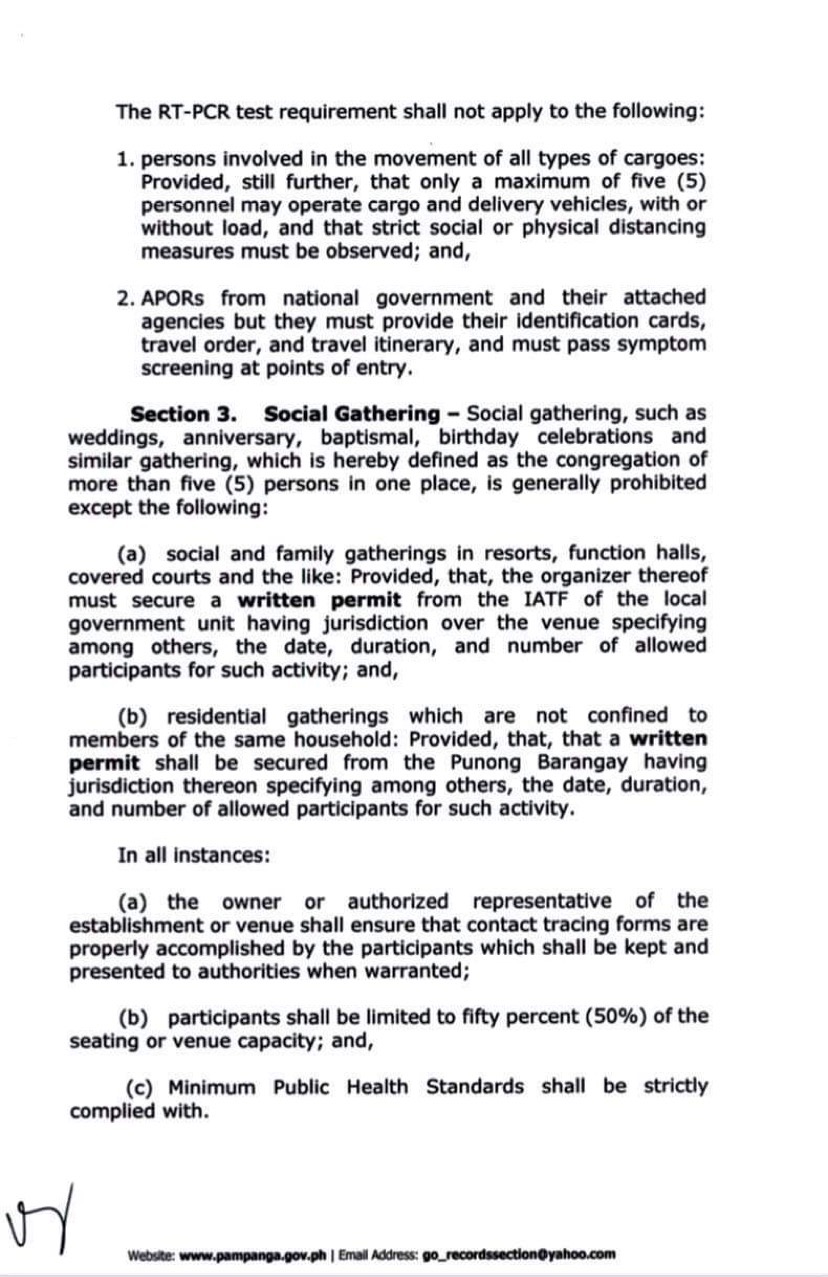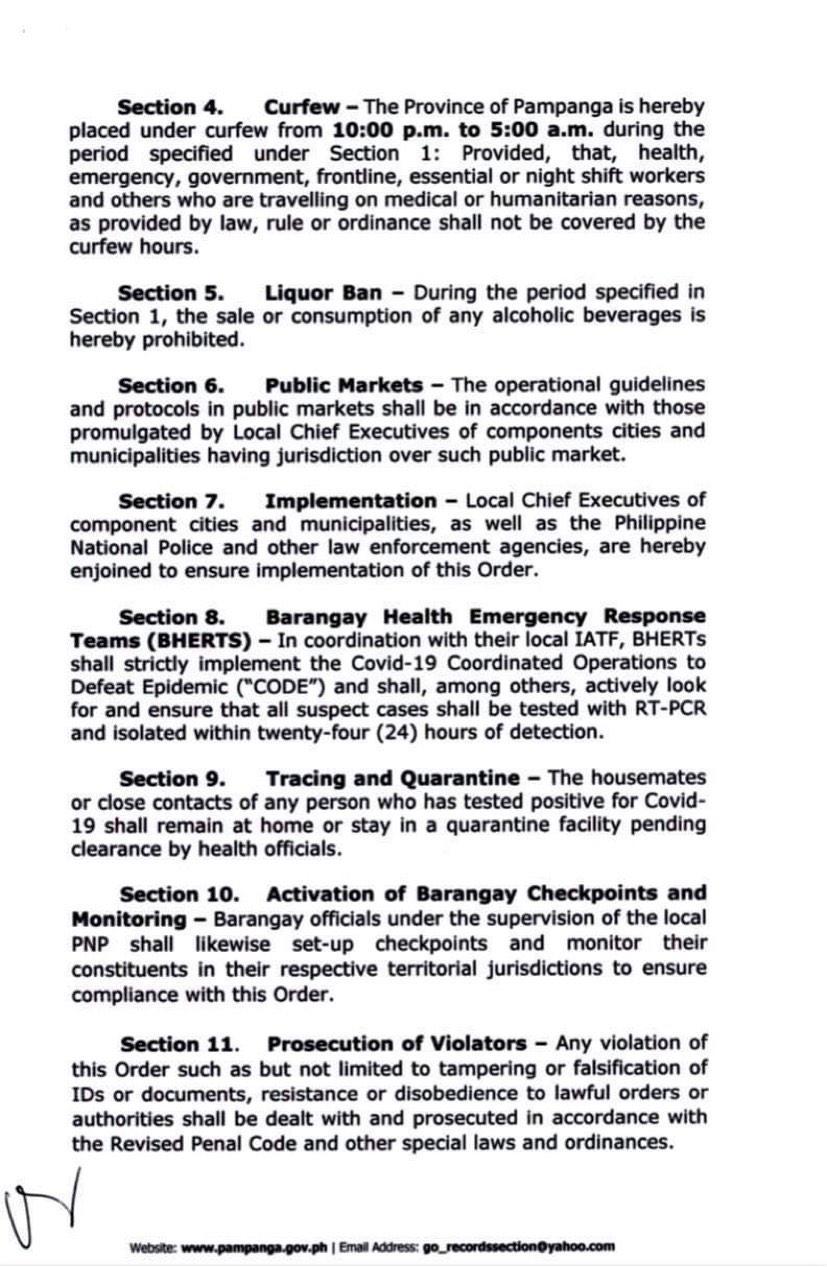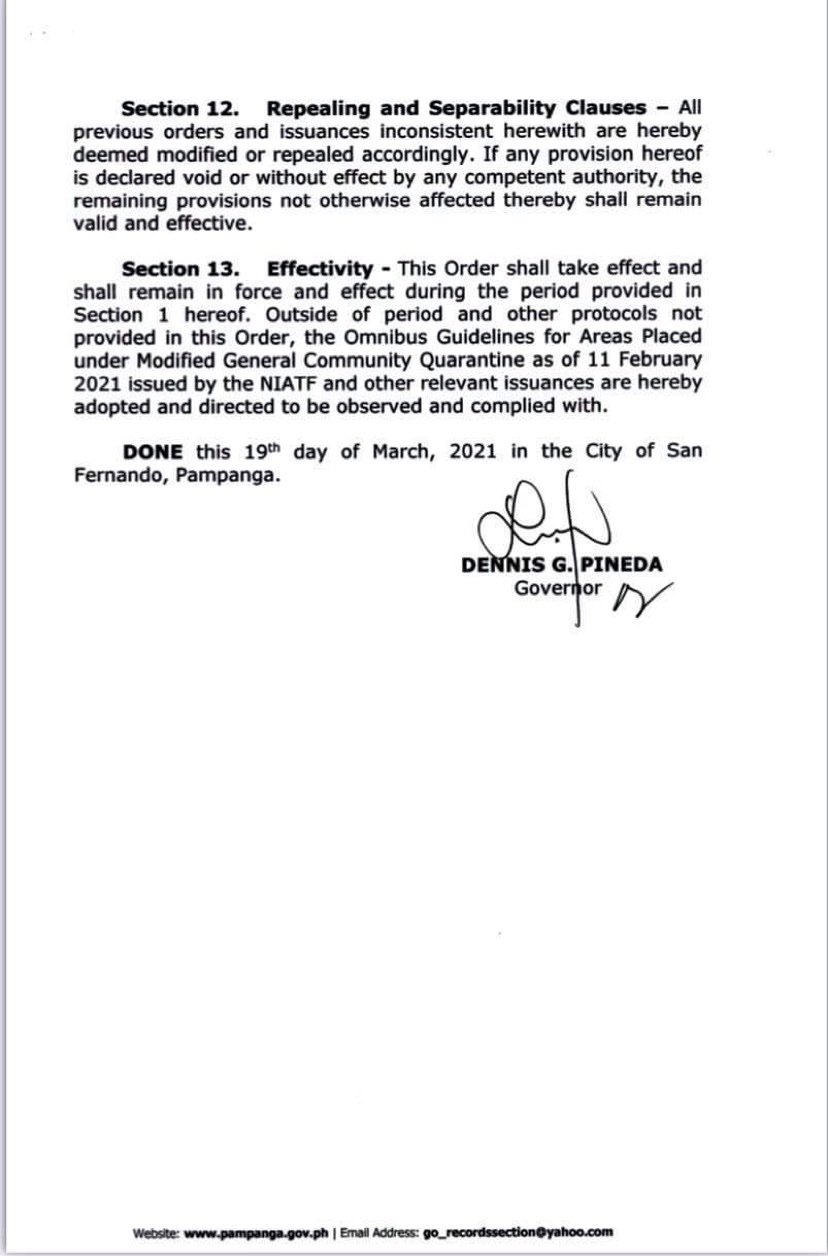 Stay safe!
-30-