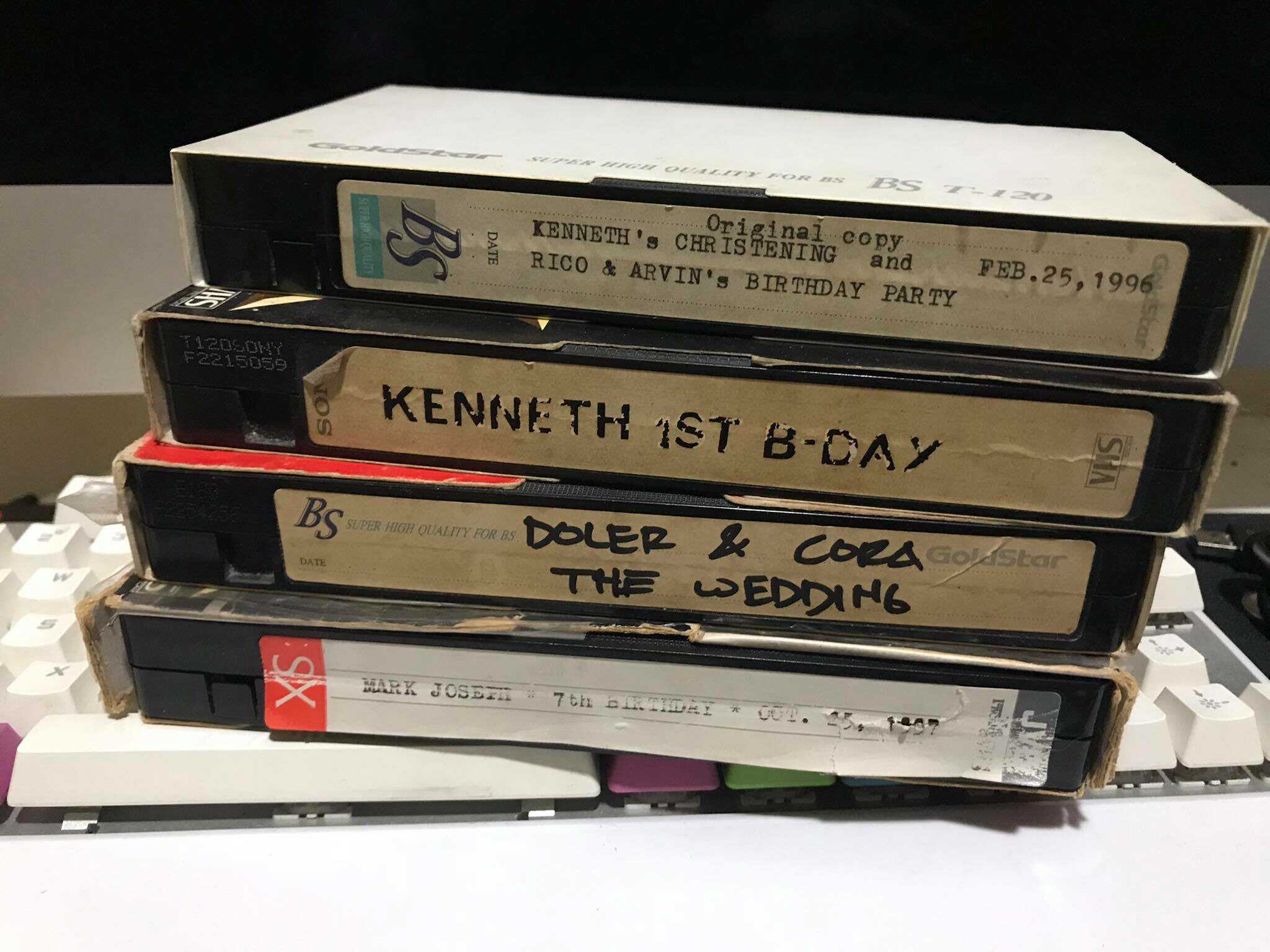 If you have memories dusting away in your old VHS or Betamax tapes, bring 'em over! Meet the millennial Kapampangan who digitizes/immortalizes these moments.
Gather 'round, kids, let's learn about VHS tapes! No, not the circular things with a hole at the center (like a flat doughnut); those are called CDs. Nope, not the square things you insert in an old CPU; those are flat disks. We're talking about the bulky, rectangular, usually, black things (not to be confused with cassette tapes), that are almost always labeled "Kasal 19xx" or "Binyag 19xx" or "Graduation Day". They're probably dusting away—cobwebs all over—in a shelf or box somewhere in your house.
Before the rise of smartphones that could capture—in HD, no less—every single moment of life, people had bulky video cameras and film cameras; moments taken with these devices can only be viewed in VHS players or printouts and negatives.
So, what if you'd like to revisit a decades-old video? Say the first time you walked or your parents' first dance? Or you and your cousins doing some silly prank in the early 90s? Obviously, you can't access them in the Cloud, but you probably have these moments stored in your VHS, Betamax, or mini-DV tapes.
No VHS or Betamax player? No problem!
Meet Elgie Malang, a Kapampangan millennial who developed a fondness for the old tapes.
Elgie is an all-around family man with a full-time job as an IT expert, a part-time job as an events photographer and video editor, and ten thousand other things he can squeeze in his time. One of these: digitally restoring old videos.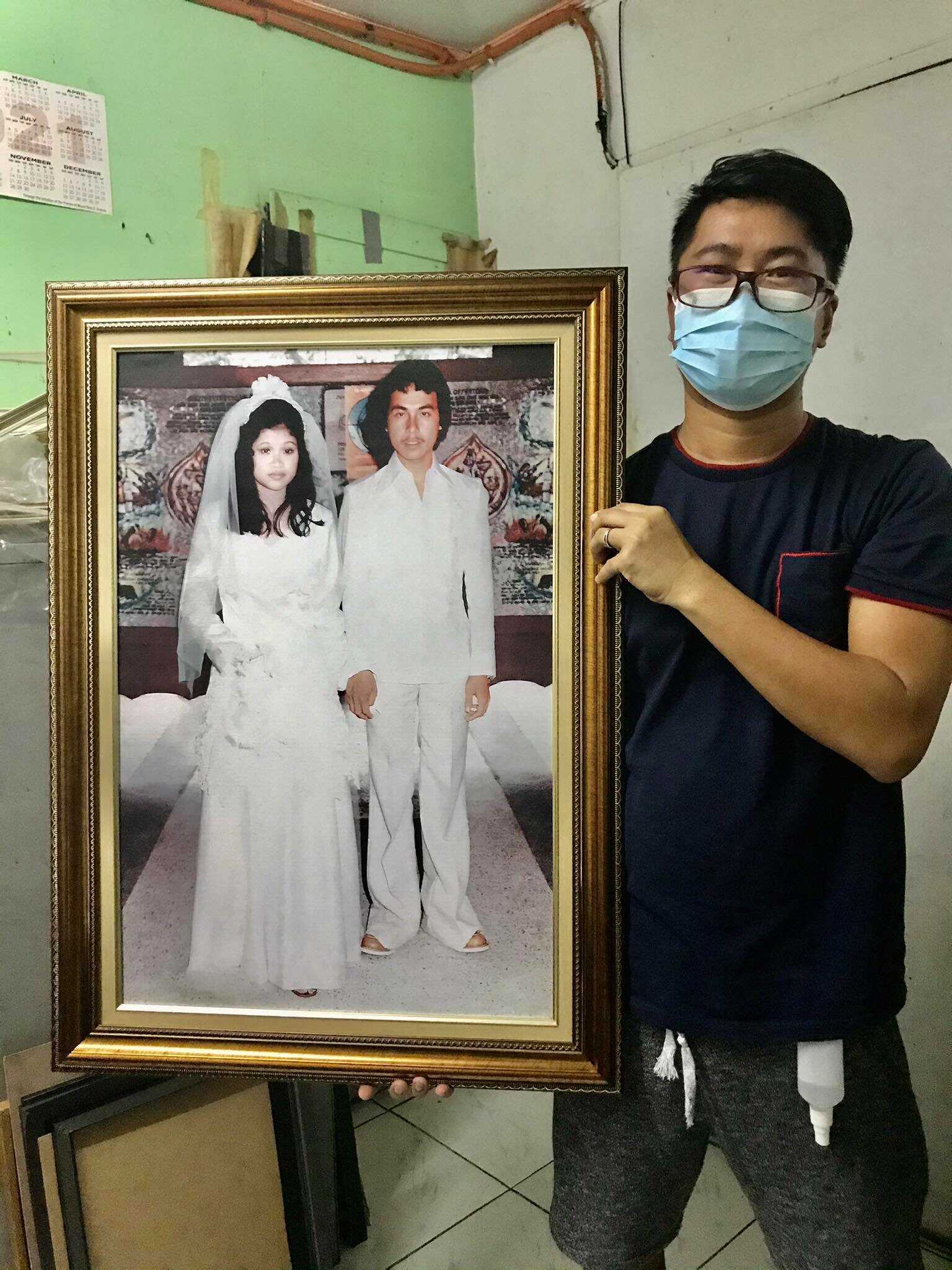 Now 33, Elgie says he started doing this as a hobby back in high school. His father used to collect different video formats that sparked his interest in video and the multimedia arts.
"Balu mu itang na kasaya 'pag mekapag-restore kang photo or video? Lalu na itang wayback malwat nang panaun? Akit mu, aba, makanini pala kanita! (You know the joy when you have restored a photo or video, especially the older ones? You'd say, wow! Is this how it was before?)," Elgie tells us it was also his way to get a glimpse of the past and feed his curious mind.
He used to ask friends for their VHS tapes and would restore these old videos or photos for free. In exchange, he gets to keep these videos in his file. He didn't include the people in these videos, of course. He was okay with keeping old images of the places and events.
Clean up the tapes
So how exactly does he do this?
It's a time-consuming process, really.The first step is to clean the tapes. This one is tricky and challenging. He has to open the tape, blow off the dust, then deal with molds and other damages. Every once in a while, though, he gets tapes that have been well-kept and sealed. He'd be thankful for these.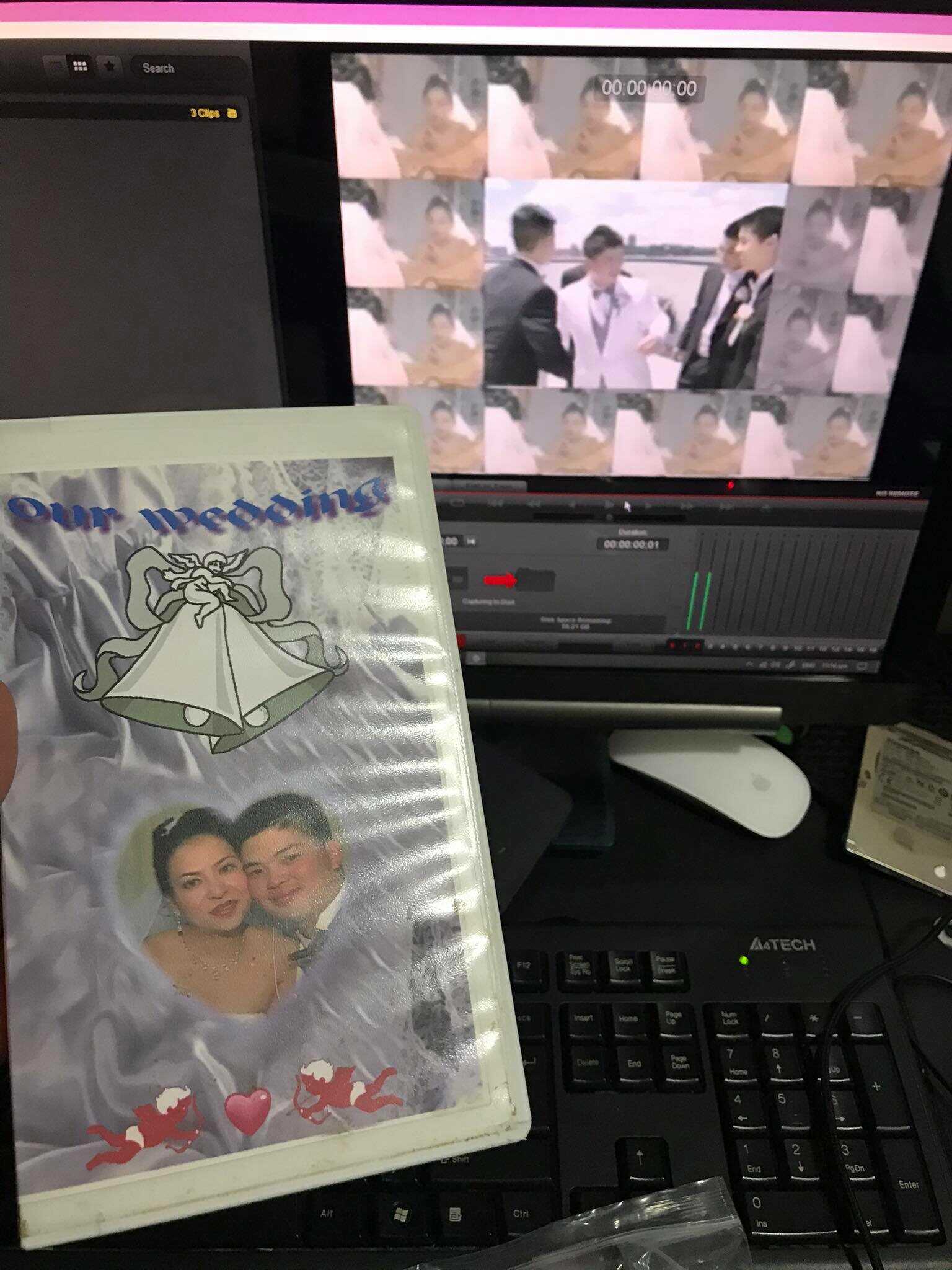 Is it a hundred-percent guarantee? The IT expert says no. It all depends on the condition of the tapes; the dirtier the tape, the harder it is for him to recover and digitize its content. But he finds his way around. There were times when he had to cut out a portion of the tape, so he could salvage the majority of the video.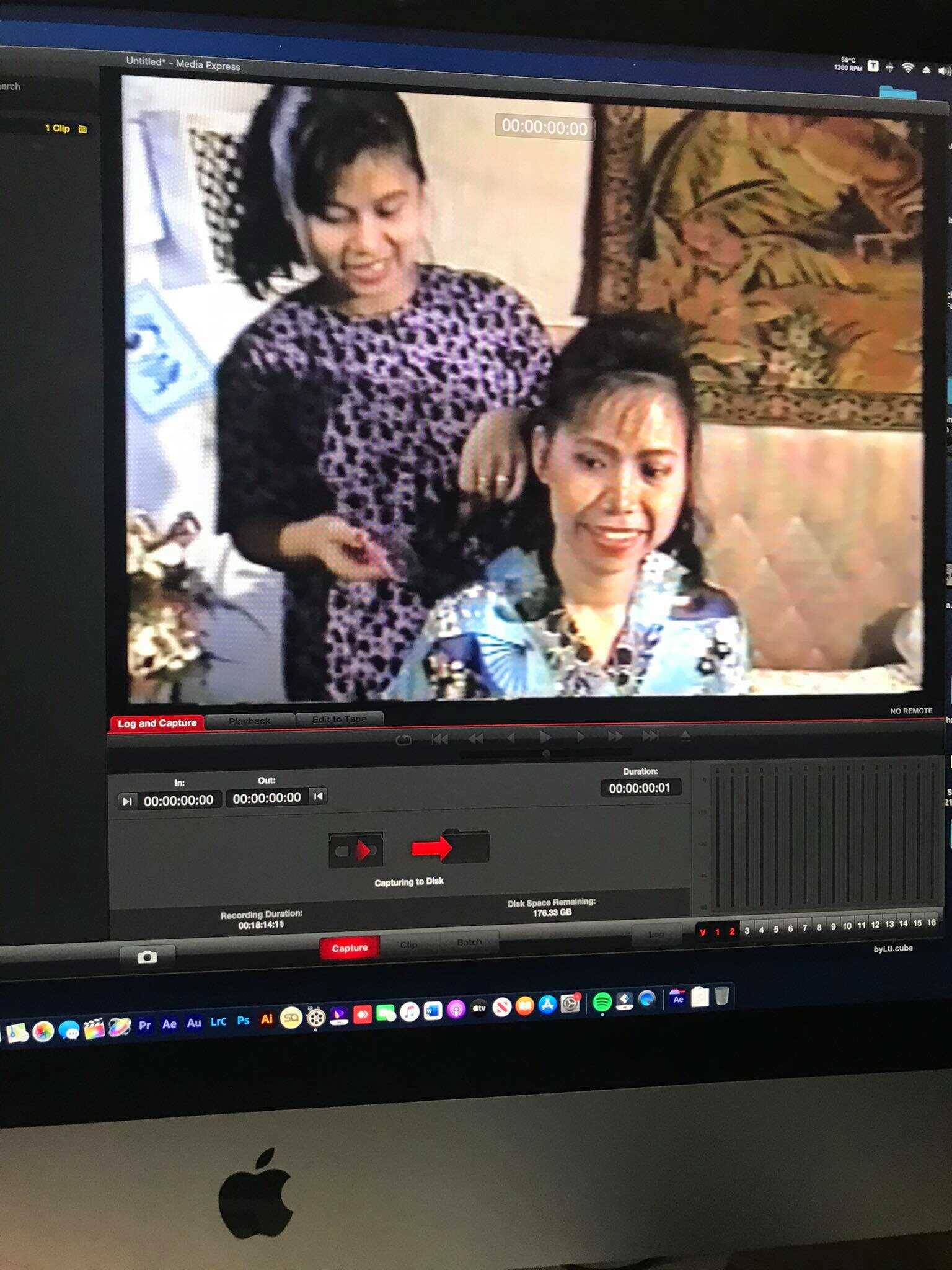 "These memories are priceless,"

says a client.
Elgie recalls, one of them said: "Elgie, priceless la reng memories a reni. Dacal a salamat. Balamu rugu, ikit na mibalik la keng panahun a ita. (Elgie, these memories are priceless. Thank you very much. It's like we're brought back to those times)."
He had already restored hundreds of videos and photos, some dating back to the early 80s; and, he says, he has a lot of backlogs to work on. Facebook is a lot of help, he admits. Some of his clients hail all the way from Metro Manila, after having found his Facebook account and his works through hashtags like #vhstapedigitization.
There aren't many who offer this kind of service. Before, old photo studios—mostly in downtown San Fernando—would restore VHS or Betamax tapes and file them on CDs for preservation. Elgie wonders where they have all gone, but the multimedia artist is here to help bring back these old memories anyone from anywhere can revisit anytime.
So gather 'round kids and former kids! Get ready to binge-watch your favorite home videos from the past.
-30-
ABOUT THE AUTHOR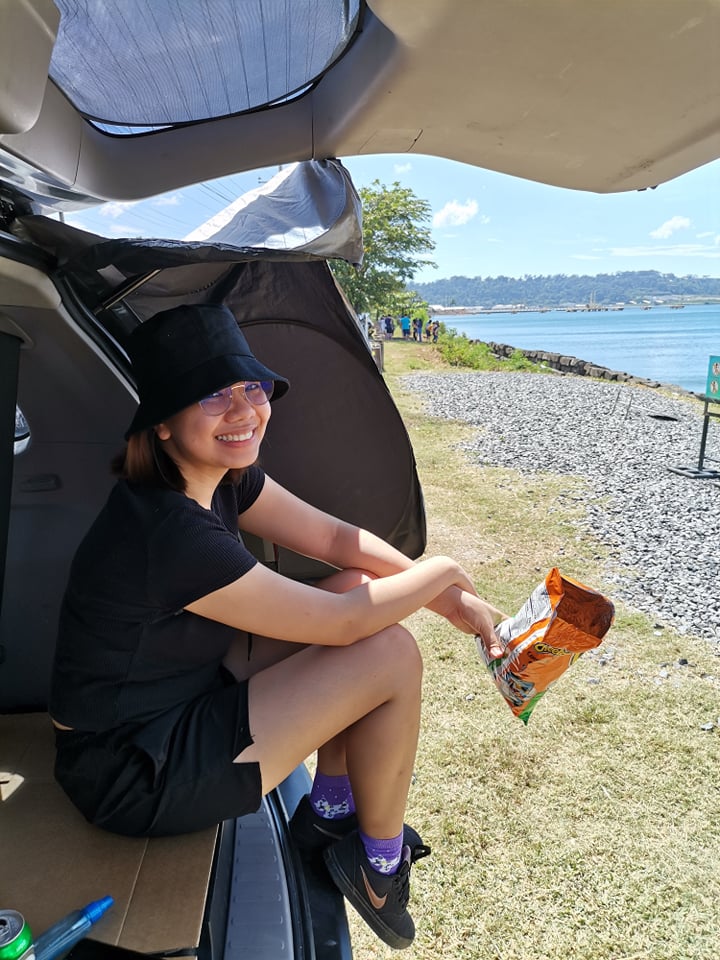 Mikah Amparo is a 20-something writer from the small town of Sasmuan, Pampanga. She works in public relations and digital marketing. Some of her hobbies include eating out, grocery shopping and listening to Vienna by Billy Joel on a regular basis.