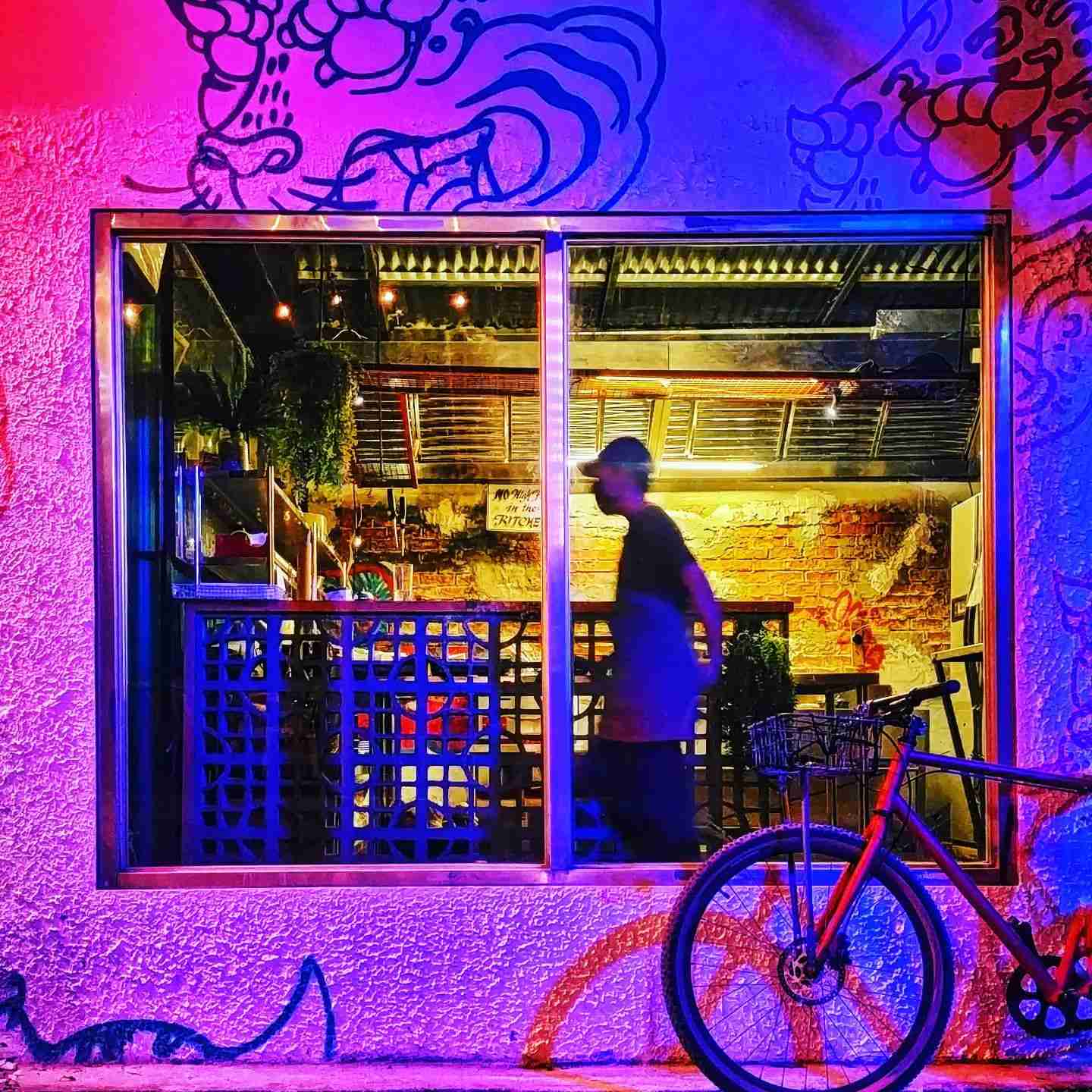 You know, you'd think it's easy writing about something you like. As it turns out, you have to deal with a weeks-long slump, delaying the writeup, waiting for inspiration to come to you. It doesn't. So you sit there in front of your laptop writing this exact paragraph that you probably won't edit out later. Perhaps, sometimes, it's not an easy task finding the right words to say about something so artistic; at least without sounding uninspired at best, pretentious at worst.
This is what I decided to write about a pub in Angeles City—tucked in a garage, with unfinished structures, hidden from the concrete jungle, 25 square-meter-space, opens at 6 a few days a week, two tigers on the wall. Two words: Casa Tigre.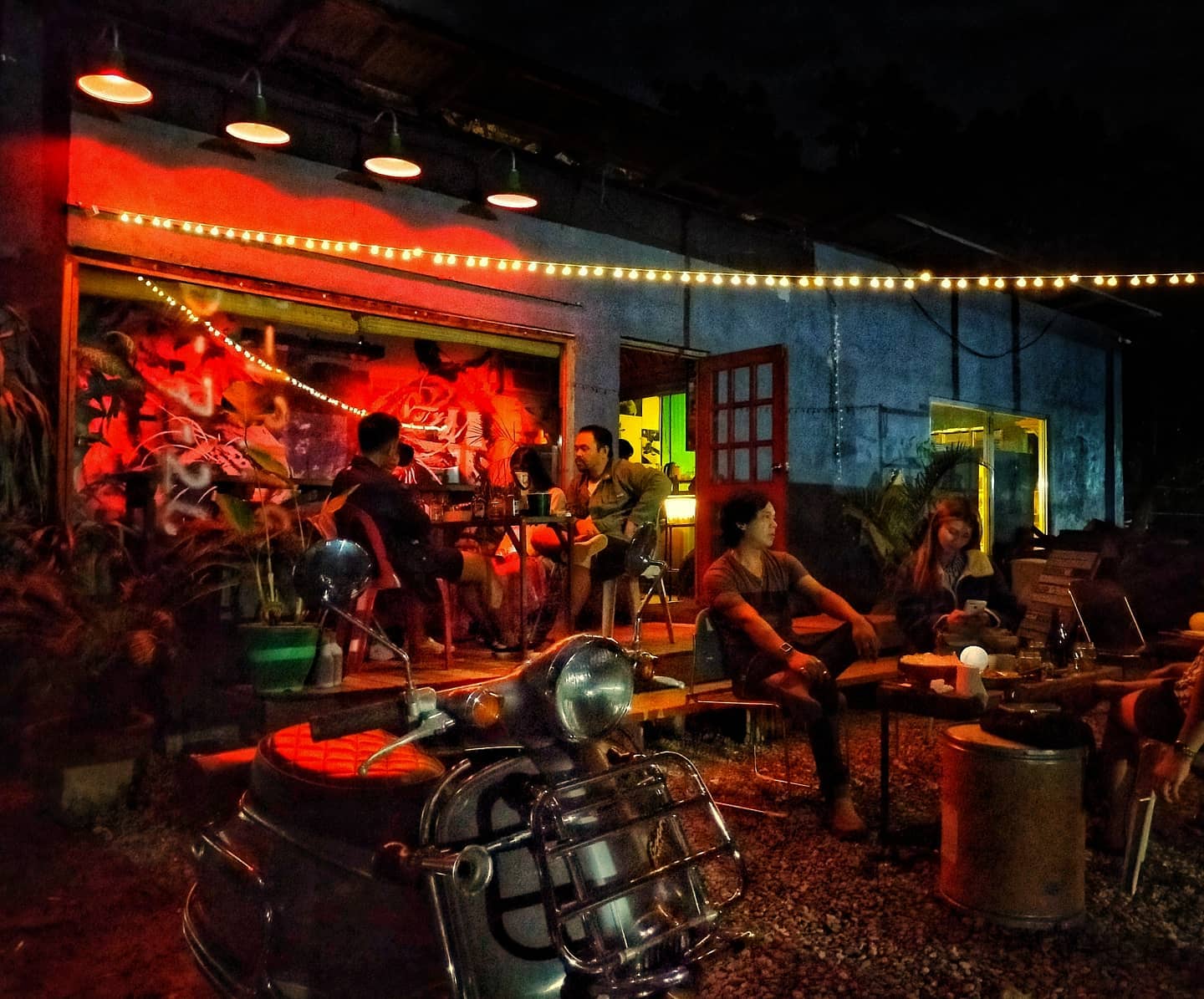 When I thought about doing a series on young Kapampangan chefs and restaurateurs, the first name that popped in my head was 'Casa Tigre', which is, obviously, neither a chef nor a restaurateur. It is, however, the brainchild of one. His name, Francesco Denaro (or Bibz, if we're being casual).
In itself, and against itself, Casa Tigre is interestingly a sharp, striking contrast. It's dark but vibrant with colors painted by local artists, stickers all over from local brands, tattoos, hair dye, laughter. It booms with music—known and unknown—but inexplicably quiet enough for whispers and stories and chuckles to be heard. It is an intimate compromise of the two poles and everything, everyone in between.
Casa Tigre is a celebration of the art, the artists, and the community. It's not so much about the food or the drinks as it is about bringing different shoes together—leather or rubber, it doesn't really matter. You're here, you're with everyone else. But that's not just Casa, that's also Francesco.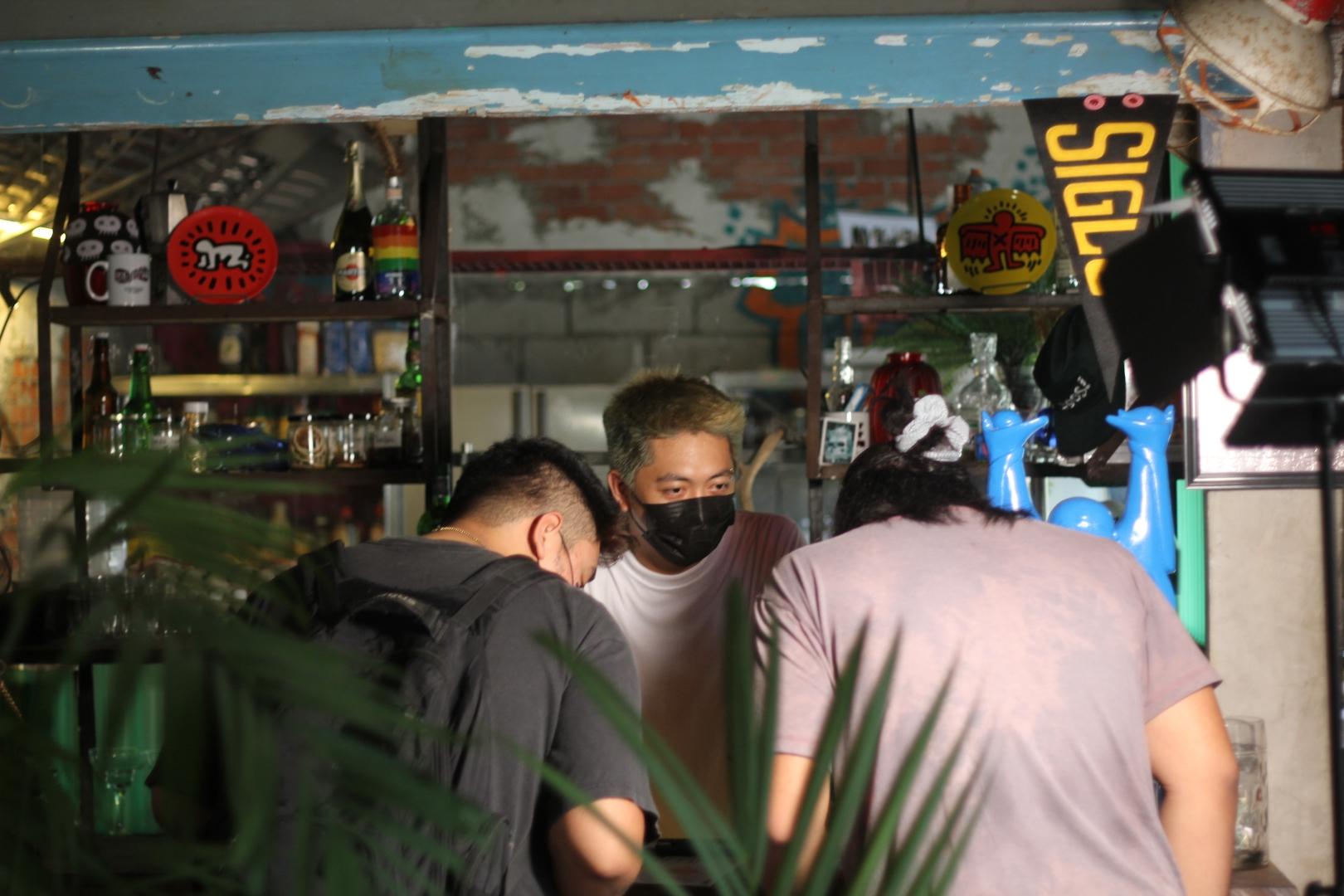 I don't remember much the first time I met Bibz, but I remember he's quite soft-spoken, very substantial, thoughtful, and game. I've interviewed him once before, and when I asked him if he's okay for a second one, his quick response was "Set natin!" And writers will agree when I say: what joy.
In the few times that I've spoken with him, our conversations always seemed quick and full—with quiet moments in between, for breathing, I guess because sometimes, some questions tend to be heavy when we're talking about something so personal and intimate. For him, it's Casa Tigre.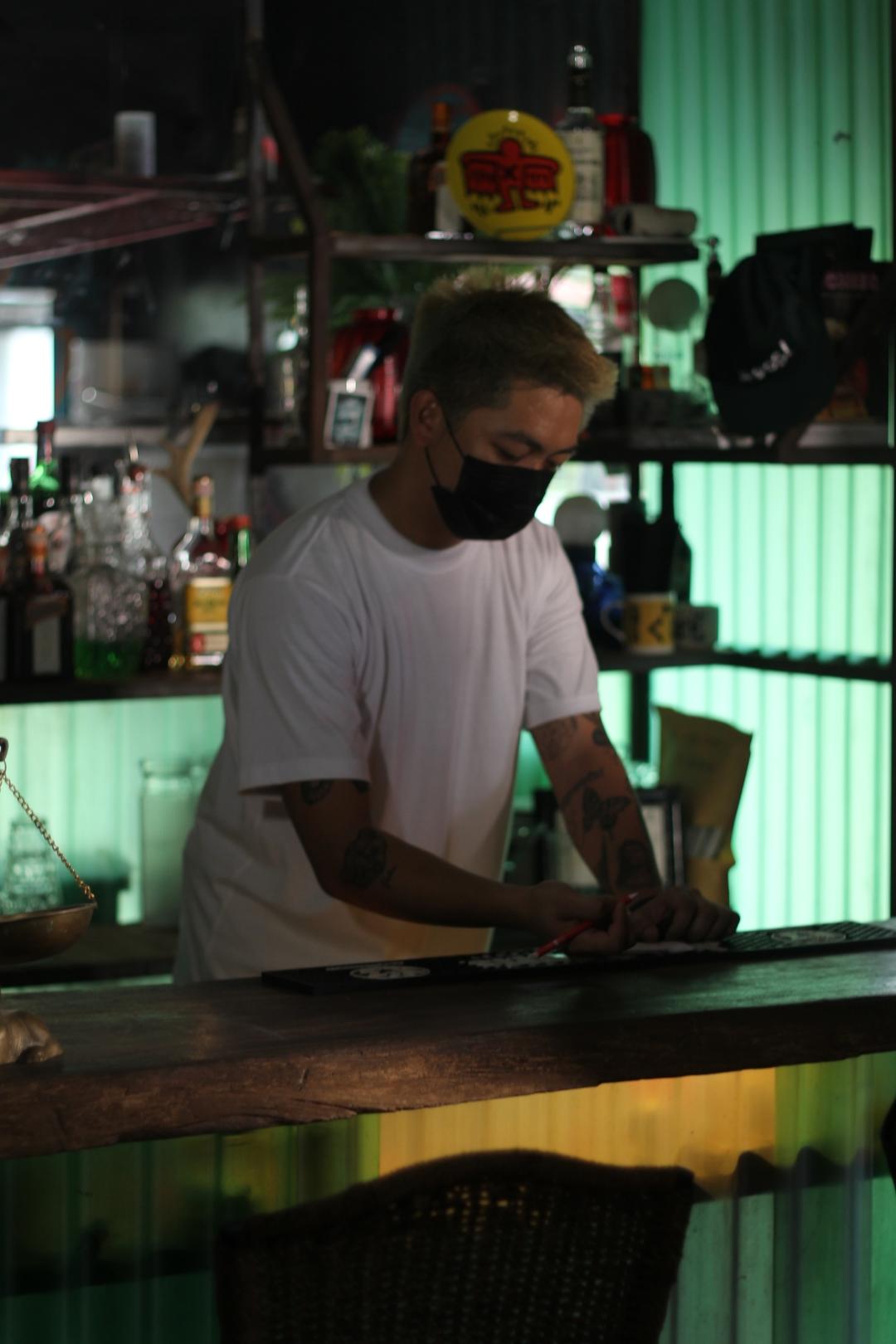 But before he got into the pub business, Bibz had already started his own local clothing line. He's one of those guys who always want to create something; clothing, food, art. Though what's most striking about him—the quiet guy that he is (at least in my opinion)—is how he creates a community and brings the rest together, for food or drinks, quick catch-ups, or to meet new faces.
Mi casa es su casa
I can say a lot about Bibz' food—about how it's inspired by his travels and the culture he encountered while he was out there doing what people in their 20s do or about how it tastes authentic and genuine, even though no one is really sure what authentic and genuine taste is like.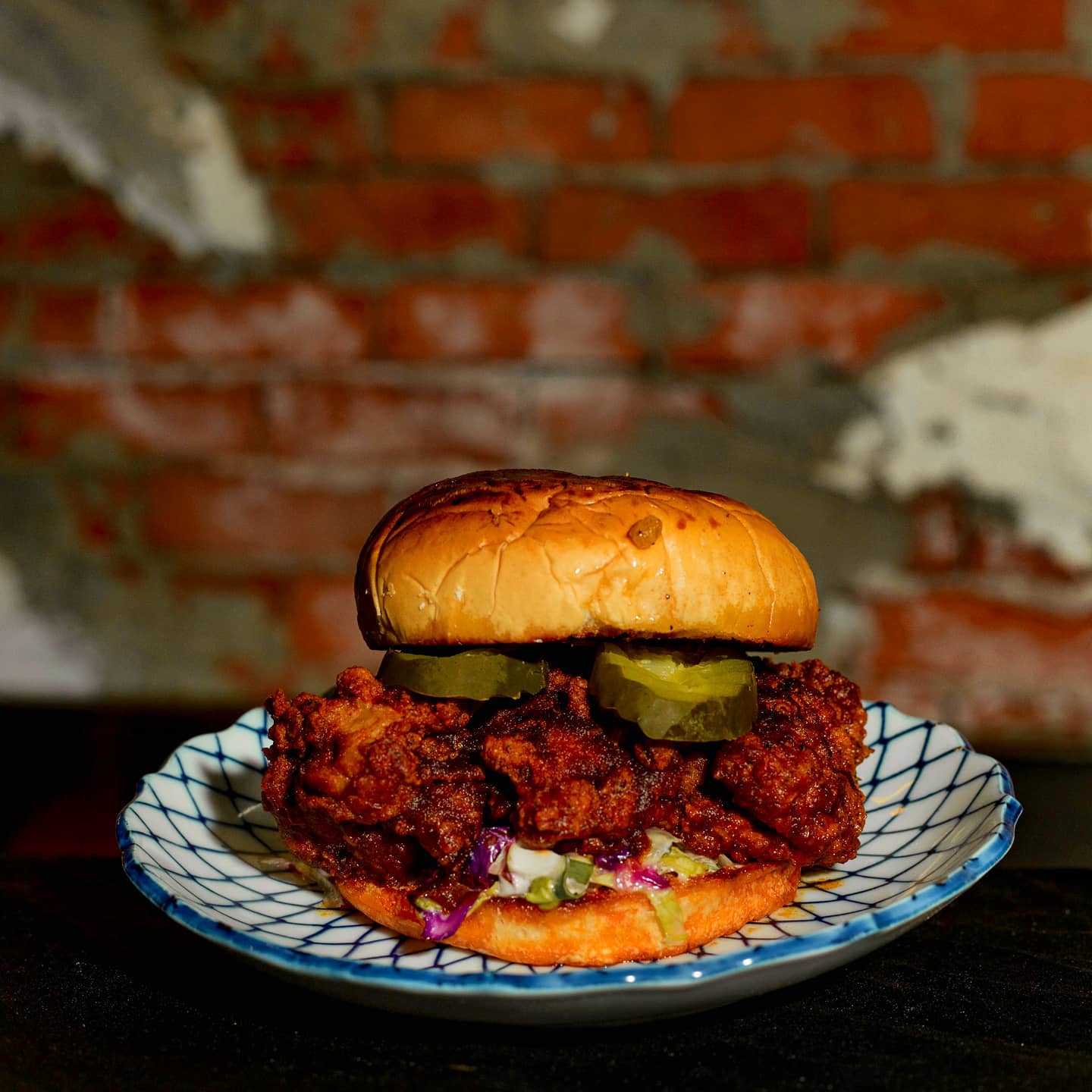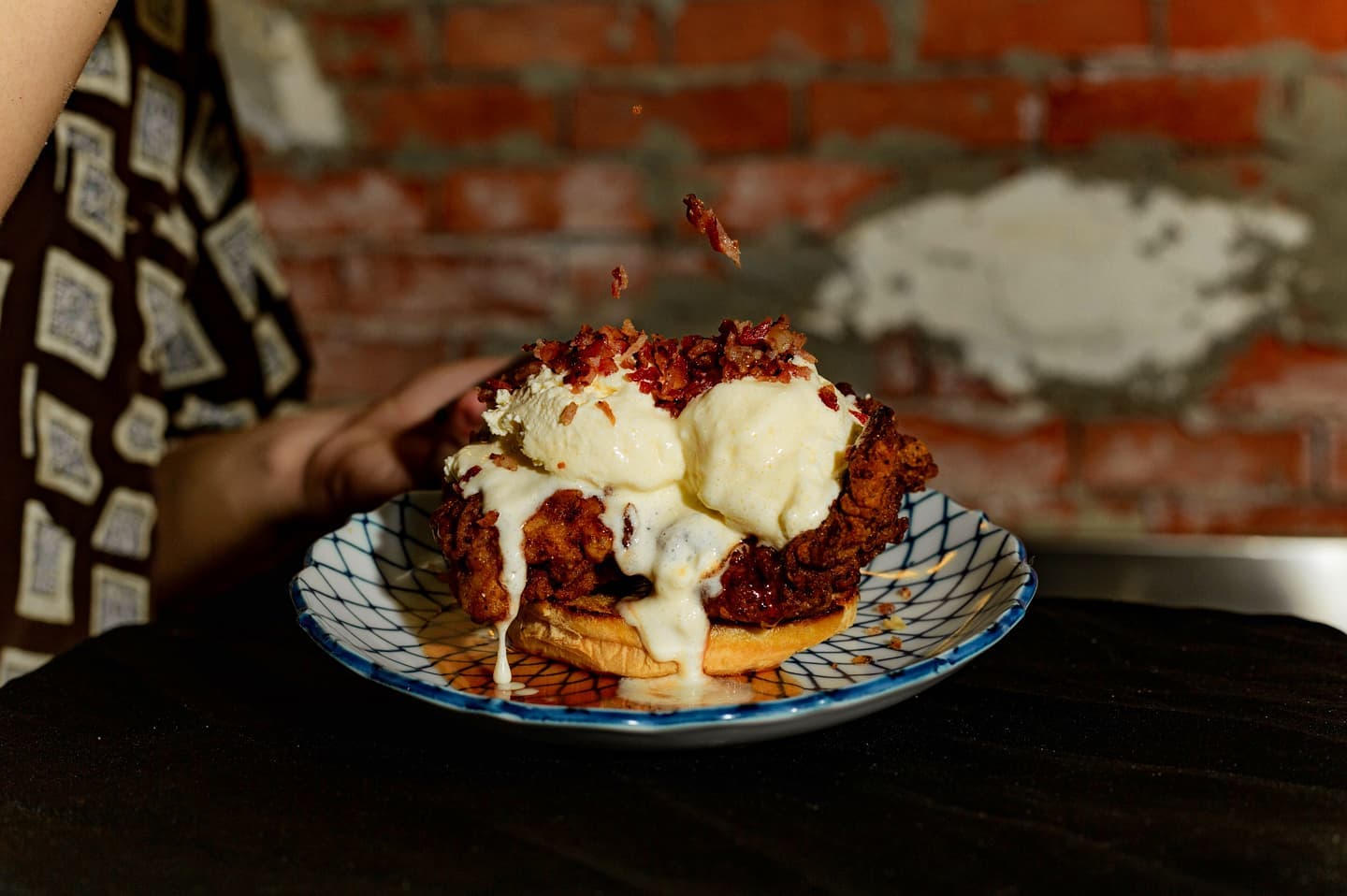 There's also a lot to say about the place—how, in itself, it is an art, a home for artists.
But here's a thought about Bibz: he does live up to his desire to bring people together. Every once in a while, he opens Casa Tigre to local entrepreneurs. He'd bring together some of the most promising artists and entrepreneurs (arti-preneurs, perhaps?), so they can exhibit their products for interested customers. Or meet collaborators or partners. Or simply just hang out for some beer or cocktails, to exchange ideas, or at least, a good time.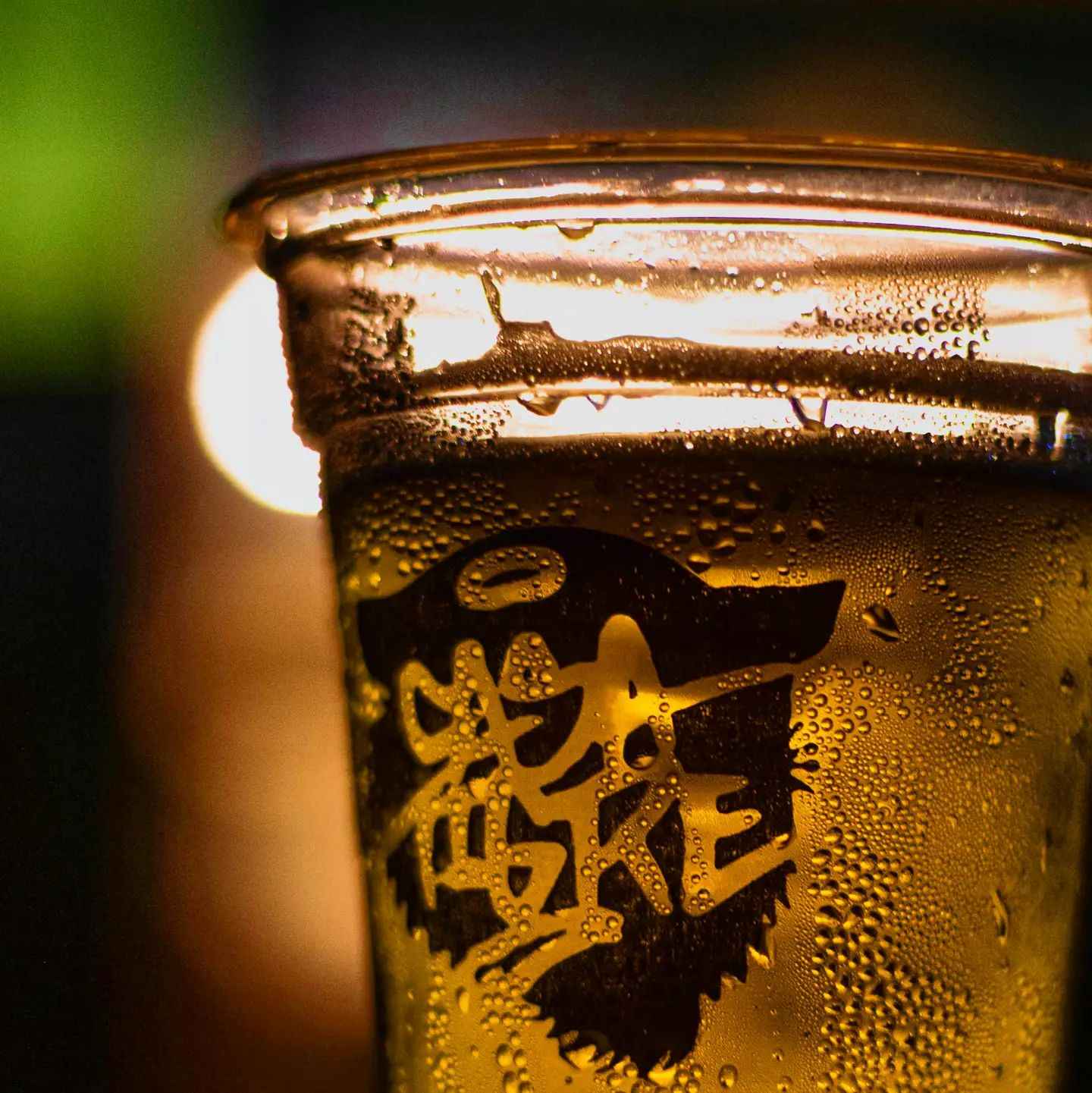 Perhaps Casa Tigre is a reflection of Bibz's personality. The Casa is on the down-low; not so much as a speakeasy but still very low-key. In the few times I've gone there, I had to navigate with Waze. Even then, I got lost. Much like Bibz, the Casa seems humble—a plain white shirt, jeans, sneakers. But it already brings so much to the table for someone, or something, so new.
When I started the interview, I asked Bibz to tell me an interesting story about him. He paused to think for what seemed like a few good minutes. I waited patiently before he finally looked at me and said: "I just like to bring people together." Well, those aren't his exact words, but that's exactly what he does. He brings people together in his little casa. And isn't that grand?
-30-
Young Kitchen is a series of essays featuring the author's encounters with young Kapampangan chefs/restaurateurs. It talks about fresh ideas on the concept of food and the culture it comes from, inspires, and aspires to be. Know one with an interesting story to tell? We'd like to meet 'em!
*Featured photo from Casa Tigre.
ABOUT THE AUTHOR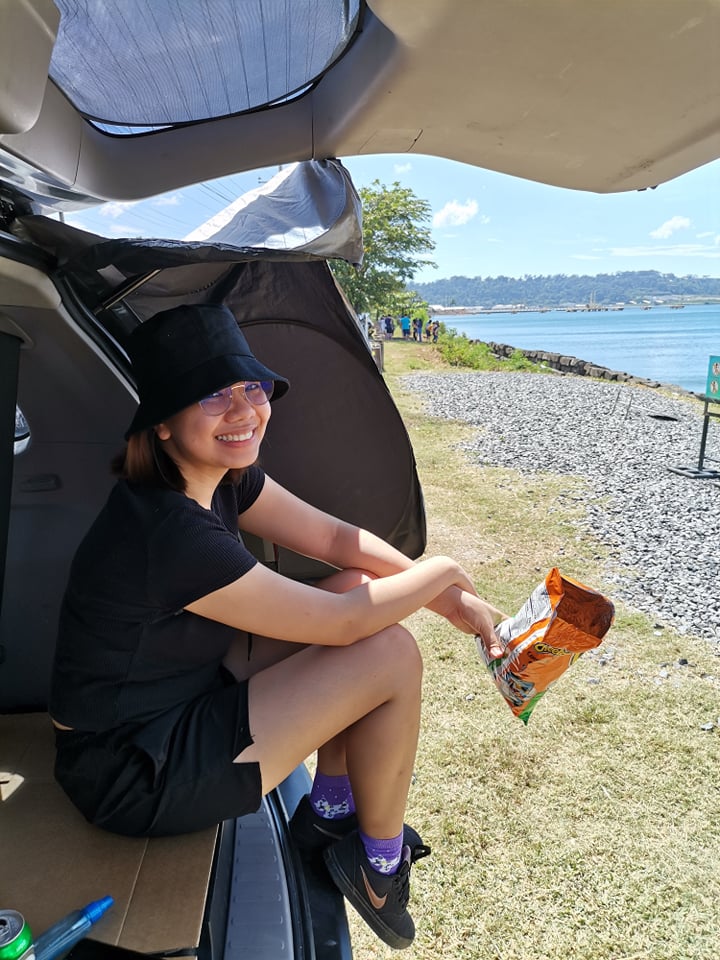 Mikah Amparo is a 20-something writer from the small town of Sasmuan, Pampanga. She works in public relations and digital marketing. Some of her hobbies include eating out, grocery shopping and listening to Vienna by Billy Joel on a regular basis.