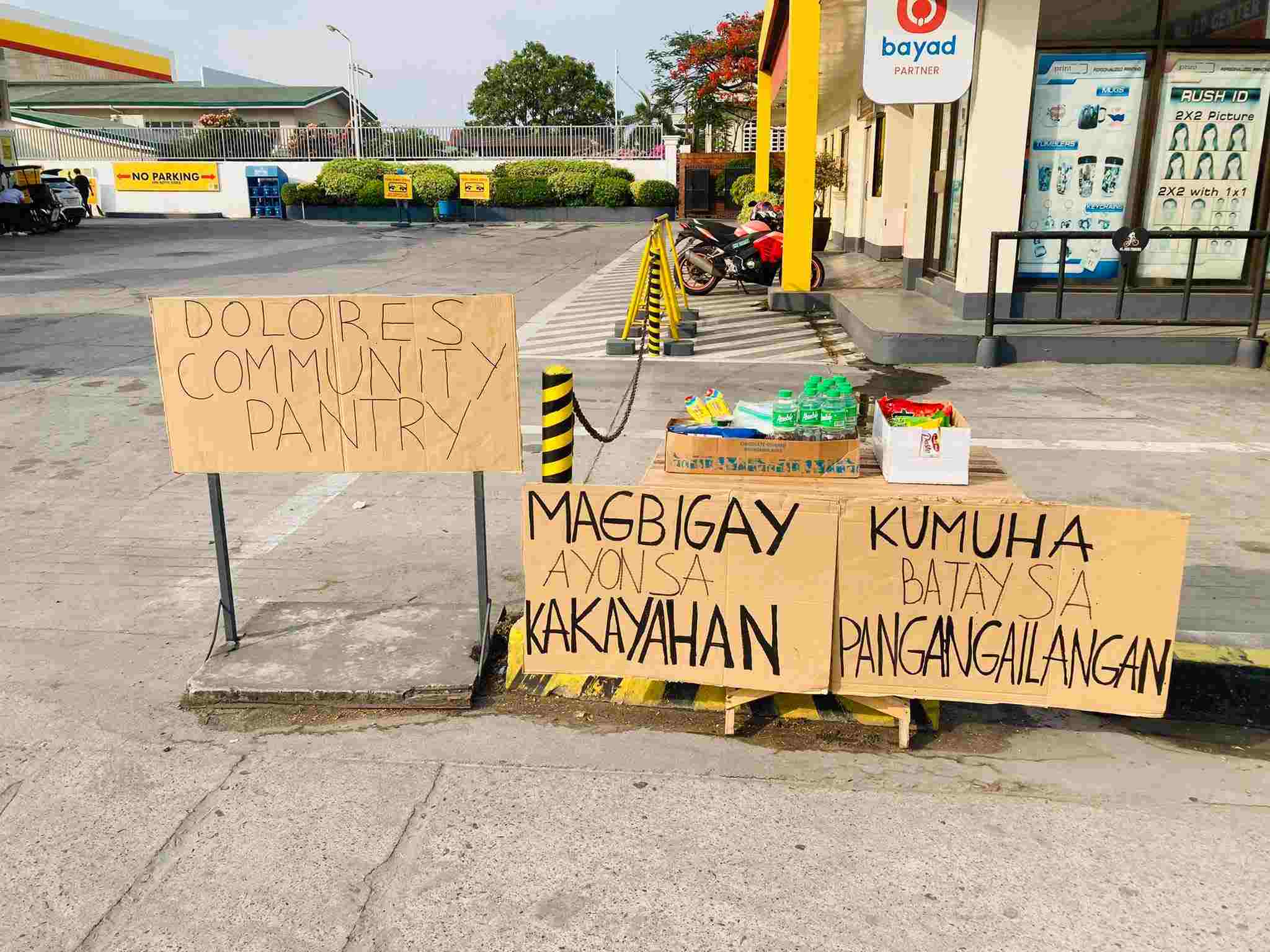 It just started with a simple initiative done by University of the Philippines student AP Non in Maginhawa, Quezon City and it took social media by storm.
In less than a week, the Maginhawa Community Pantry, which operates in the basic socialist principle "From each according to his abilities, to each according to his needs" inspired a lot of people. The idea is to provide for the needy, and allow others to share what they can.
In her post, Non says we should not be quick to judge the masses and instead learn from them.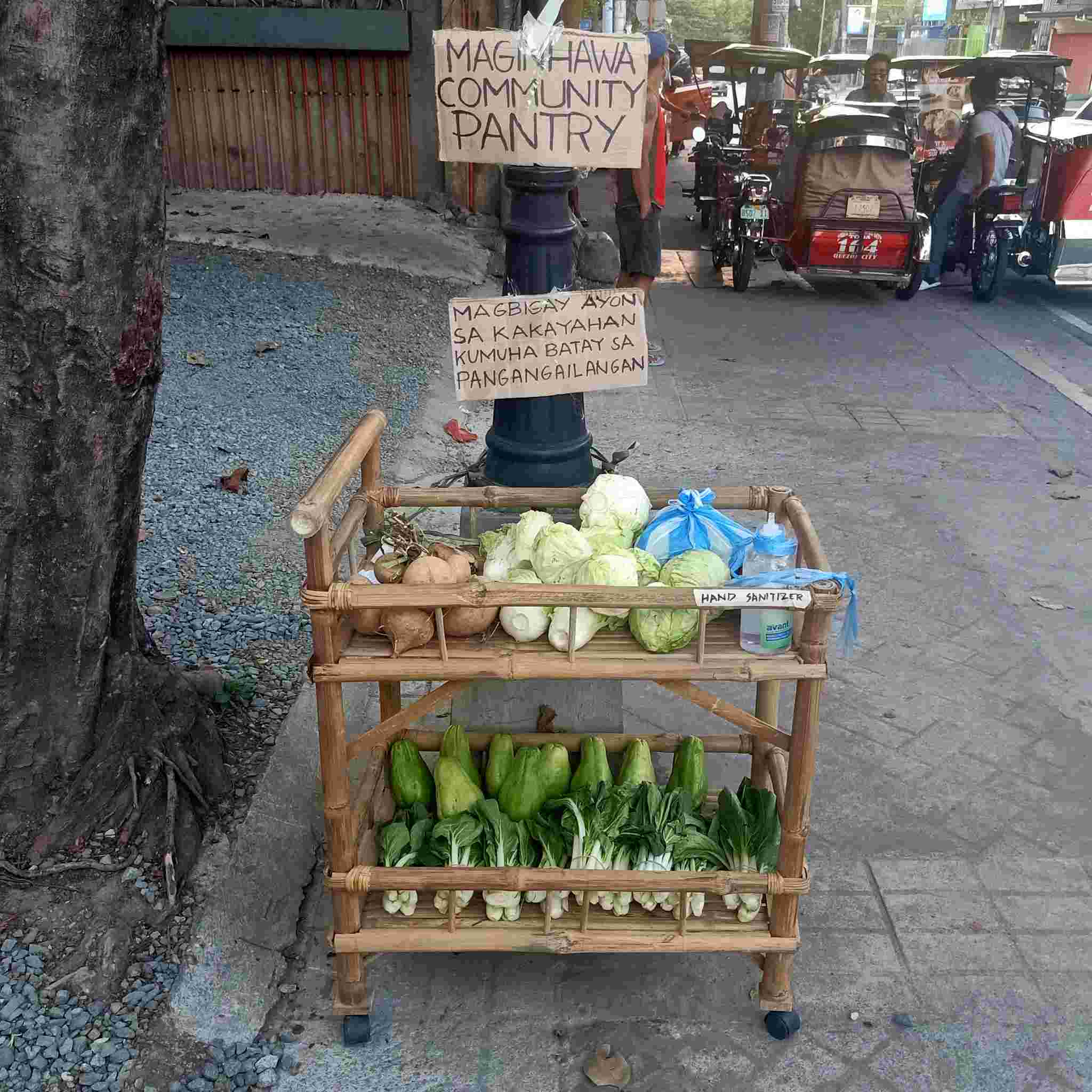 In Pampanga, two community pantries have also started operating earlier this week. One is in the City of San Fernando and the other one is in Angeles City. A group from Apalit town is also planning to put up their own version of a community pantry.
"It's unfortunate to have the COVID burden be placed on the Filipino citizens; I don't know how it's even possible to be remotely abandoned repeatedly in such dangerously escalating times," Gia Canlas, a political science student from Ateneo de Manila and one of the organizers of the Dolores Community Pantry in CSFP says.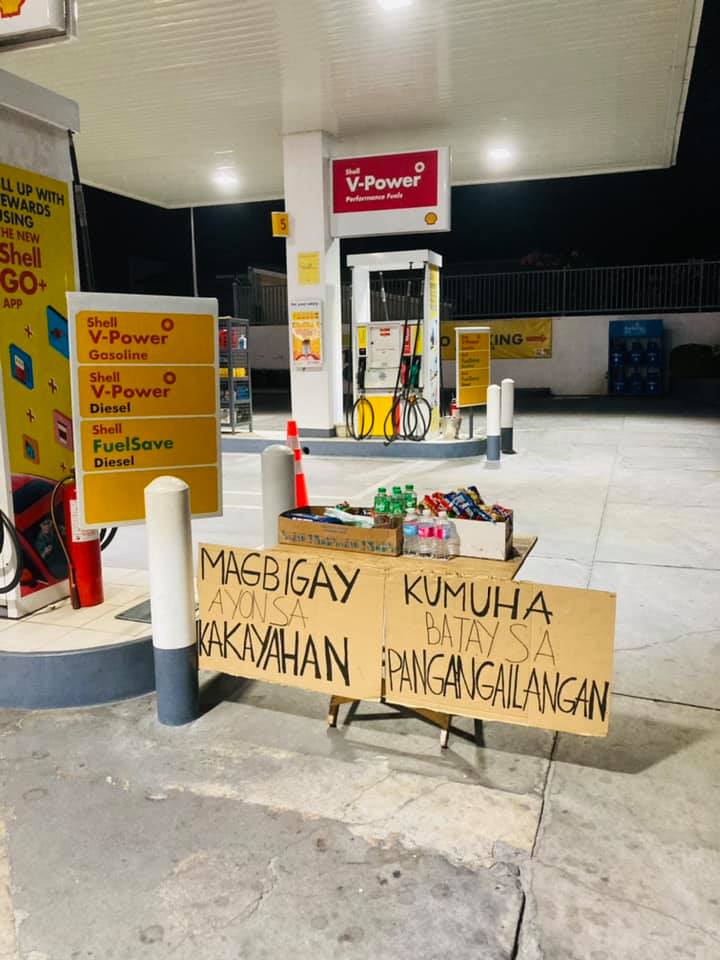 But it's not an easy task to mount and sustain.
Ronnie Sanggalang Jr., a student from the University of the Philippines- Clark says they have to look after the community pantry they put up in Astro Park, Balibago, Angeles City in order to prevent people from disregarding social distancing protocols.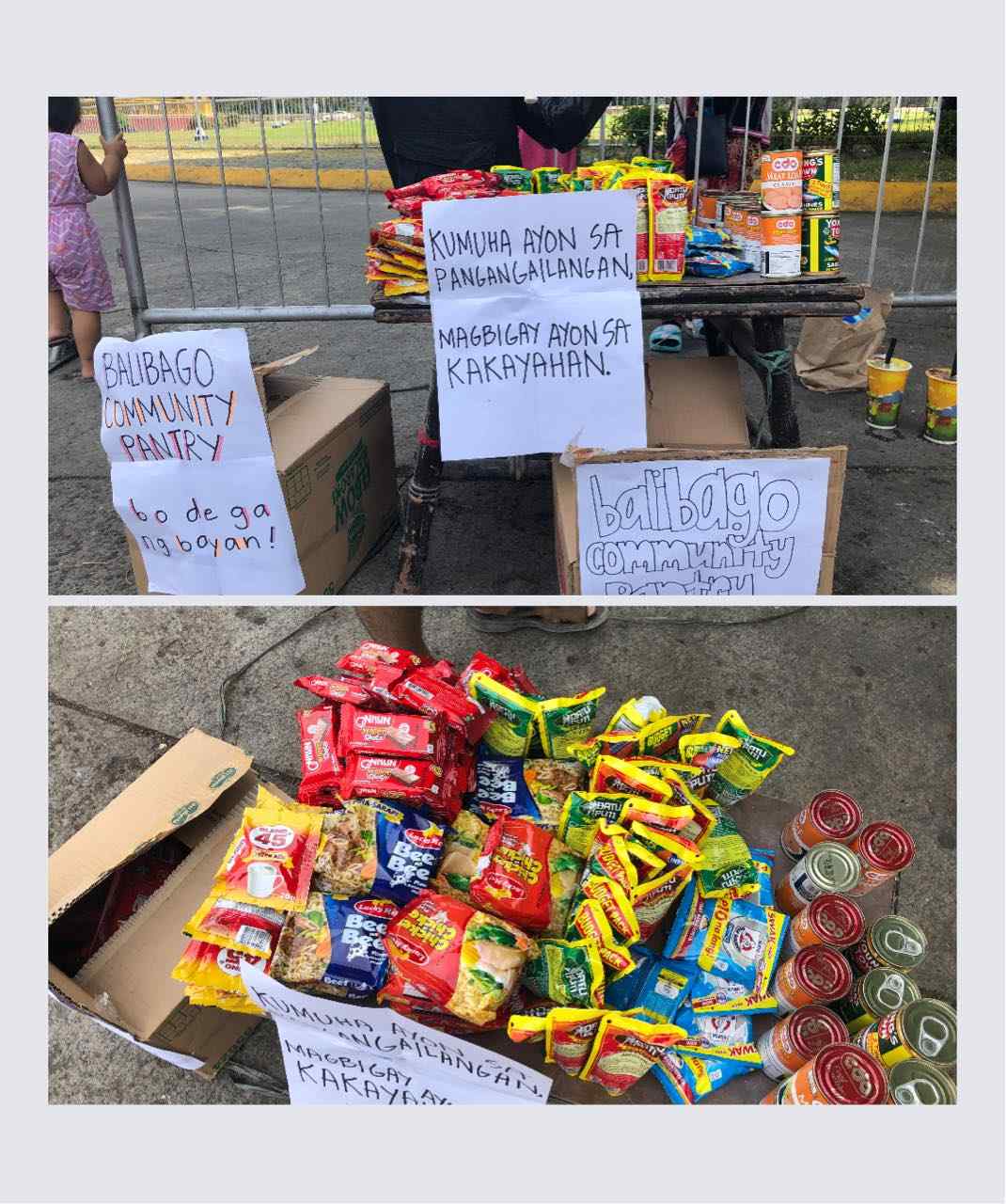 "There are some humps in the process but we're getting by," he says.
Despite the risks and challenges posed by the COVID-19 pandemic, both Sanggalang and Canlas are determined to continue what they started and are asking for more support.
For those who are interested to donate, you may click the following links for more details:
Balibago Community Pantry
Dolores Community Pantry
##