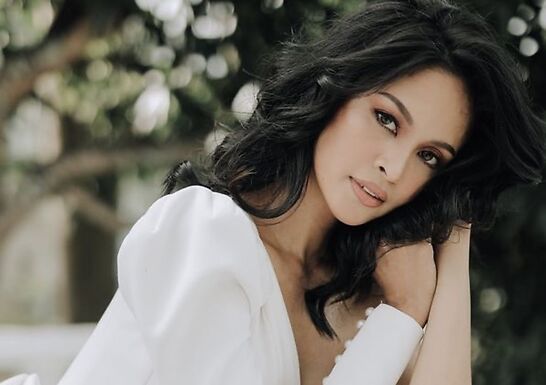 Hipolito is the first Kapampangan to reach the Top 16 of the prestigious Miss Universe-Philippines pageant
MISS Universe-Philippines Angeles City Mirjan S. Hipolito finished in the Top 16 of the Miss Universe Philippines 2021 pageant, and became the first ever Kapampangan beauty queen to reach such a milestone in the said competition since its inception two years ago.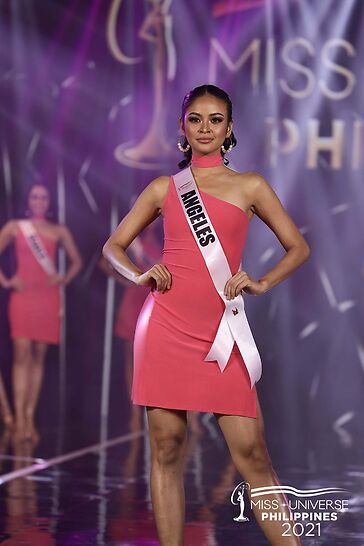 The candidates, together with reigning Miss Universe Philippines Rabiya Mateo, opened the Coronation Night with a fierce dance performance of "Born to Win," a song by the Pinoy-pop female group BINI. Hipolito dominated the stage with her regal aura and finesse moves.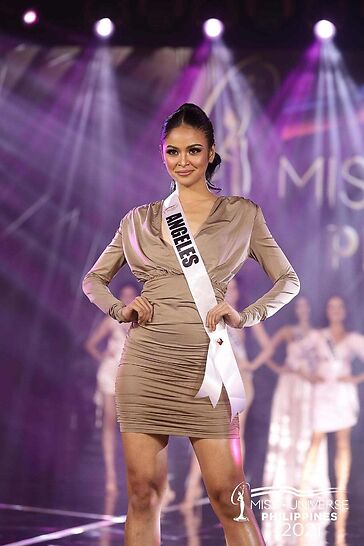 The MUPH 2021 candidates also flaunted their chic clothes from SHEIN, one of the event's principal sponsors. Hipolito walked confidently in a high-power ponytail with her silky nude-tone SHEIN dress complimenting her classic morena complexion and accentuating her classic Filipina beauty.
For the Top 16 Swimsuit Competition, our Kapampangan queen emphasized her fit and robust physique on stage wearing a funky and hip orange one-piece swimsuit channeling Victoria's Secret angel vibe with a commendable pasarela.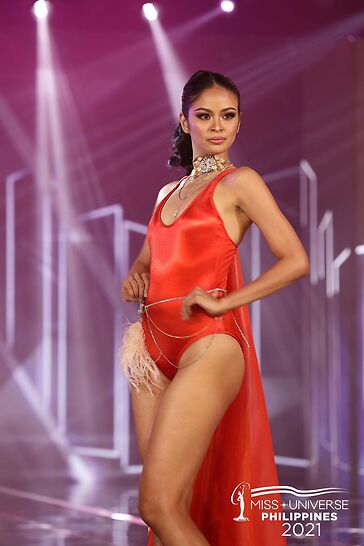 During the Evening gown presentation, Hipolito graced the stage and performed elegantly with her sparkling white beaded gown, created by the distinguished Kapampangan designer Mr. Frederick Policarpio.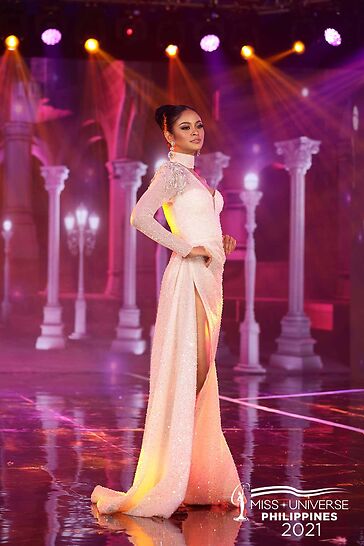 However, the netizens and her fans were saddened she fell short in clinching a spot in the final 10. According to them, she would have slayed the pageant's most significant and anticipated segment: the question-and-answer portion.
In her recent Instagram post, Mirjan thanked her supporters and the people who helped her achieve her dream.
"My journey ended with a graceful exit,"

Hipolito posted on Instagram.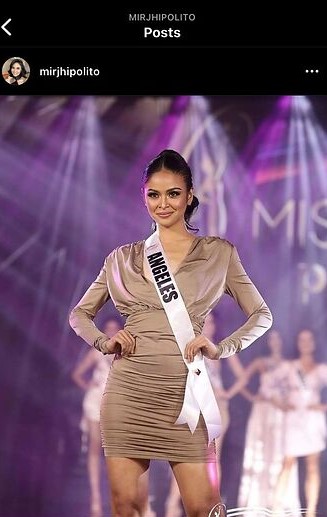 "My favorite author Haruki Murakami said in his book Kafka on the Shore that a person who walks out of a storm won't be the same person who walked in.
MUPh was my storm. As someone very conscious about my privacy before joining, it was overwhelming at first to receive a great amount of attention overnight. I am so glad that I had a very supportive court who never left my side.
My family, friends, strangers turned into supporters, my Mirjanatics, to all Kapampangan designers, sponsors, Angeles City and Porac LGU, maraming maraming salamat po sa walang sawang pagsuporta.
My new sisters MUPh Batch 2021! You girls are all amazing and kind. Thanks for showing me nothing but love and care. I have learned so much from you all! Mahal ko kayo.
Angeles City, we finished better than I originally expected. I have become a better woman, more capable of feeling for others than before.
My journey ended with a graceful exit. This might be my last pageant post but I promise to continue community work where my passion is at its happiest state.
Dakal a dakal pung salamat! Thank you so much for the love 💫❤️🙏🏽," the caption reads.
Queen Mirjan did not make it to the crown; nonetheless, she made a remarkable impact on the history of pageantry in Angeles and Pampanga. Indeed, her journey to the crown is not the end, but rather a new beginning for a phenomenal Kapampangan woman.
We are genuinely proud of you and will always support you on what the world, the universe rather, prepares for you. Mirjan, you are amazing and Dakal a salamat!
*Photo from Mirjan Hipolito's Instagram
ABOUT THE AUTHOR
Jennica Ocampo is a fourth-year student from Angeles University Foundation taking up AB Communication. She is passionate about helping and communicating with other people by listening to their stories. She enjoys podcasts about personal development, loves singing and creating her own compositions, and cooking for her loved ones.