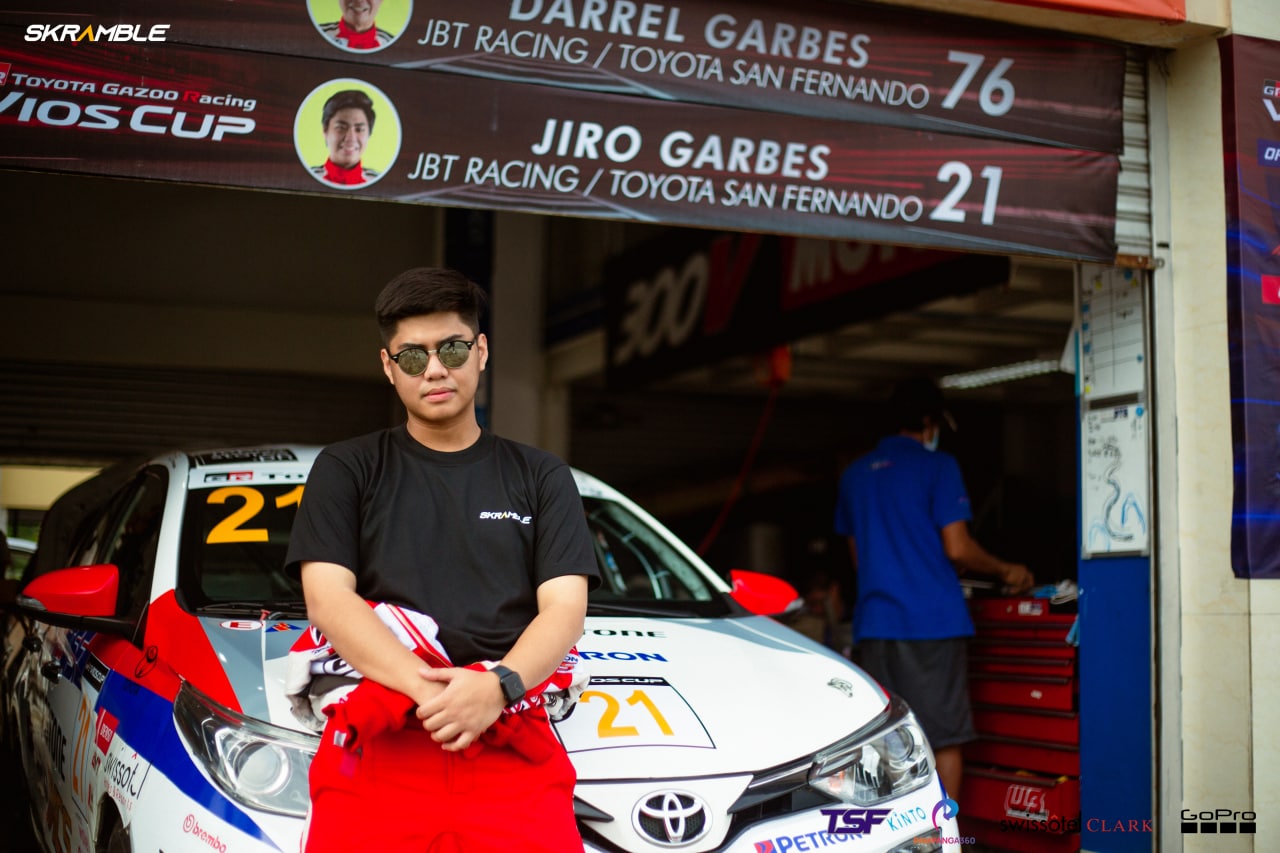 Just like the protagonists in many movies, Kapampangan racer Jiro Garbes literally took the blow first before earning a top spot at the Vios Cup 2022 in Clark.
A champion in the Promotional Class in 2021, 21-year-old Jiro Garbes has advanced to the Sporting Class of the Toyota Gazoo Racing (TGR) Vios Cup this year. He entered the race track with excitement, especially now that he is competing against his father, Darrell Garbes.
August 19, 2022. Friday. Day 1 of the Vios Cup 2022 – Leg 2 (for context, TGR Vios Cup has three races every leg) when the younger Garbes made a miscalculation on his brakes during Race 4.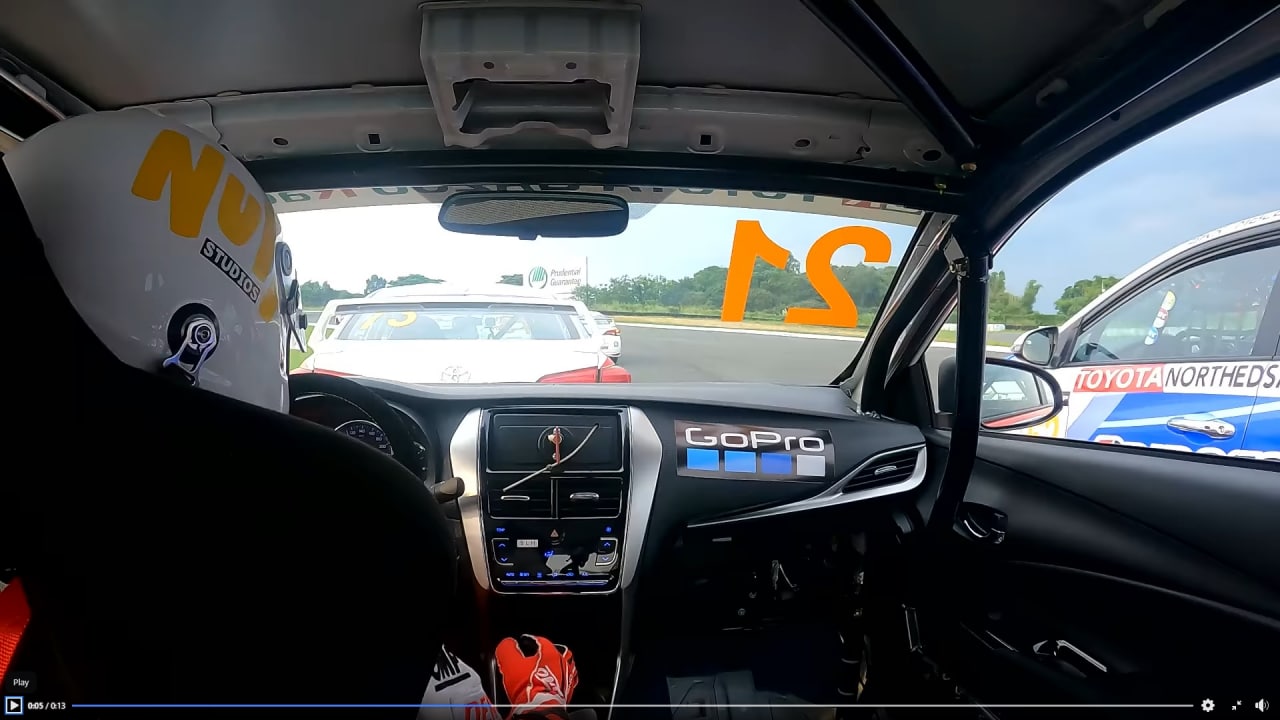 "(I) Braked too hard and too late, ended up hitting the rear of car #73, causing her to send her car into car #63 at Turn 1 (Lap 1). This took a toll on me mentally and emotionally," Garbes wrote on Facebook.
Luckily, no one was hurt in the collision and Garbes' teammates were there to help him calm down and process the situation.
"I also didn't see that we had a full-course yellow (no overtaking), which led to more penalties after the race," he adds.
Another day, another chance
Garbes and another racer Wakkeen Garrido were going at it at Race 5 on Saturday, August 20.
It was on the Lap 11 of 12 when Garbes' car banged hard into the wall.
"I'm sure it wasn't in his (Garrido) intention to drive me into the wall, haha but he and I were alongside each other for almost half the race, and when you're driving that fast for that long, it starts to feel like the track is narrower than it actually is," he recalls.
Garbes says he tried to counter-steer to regain traction, but nothing much happened.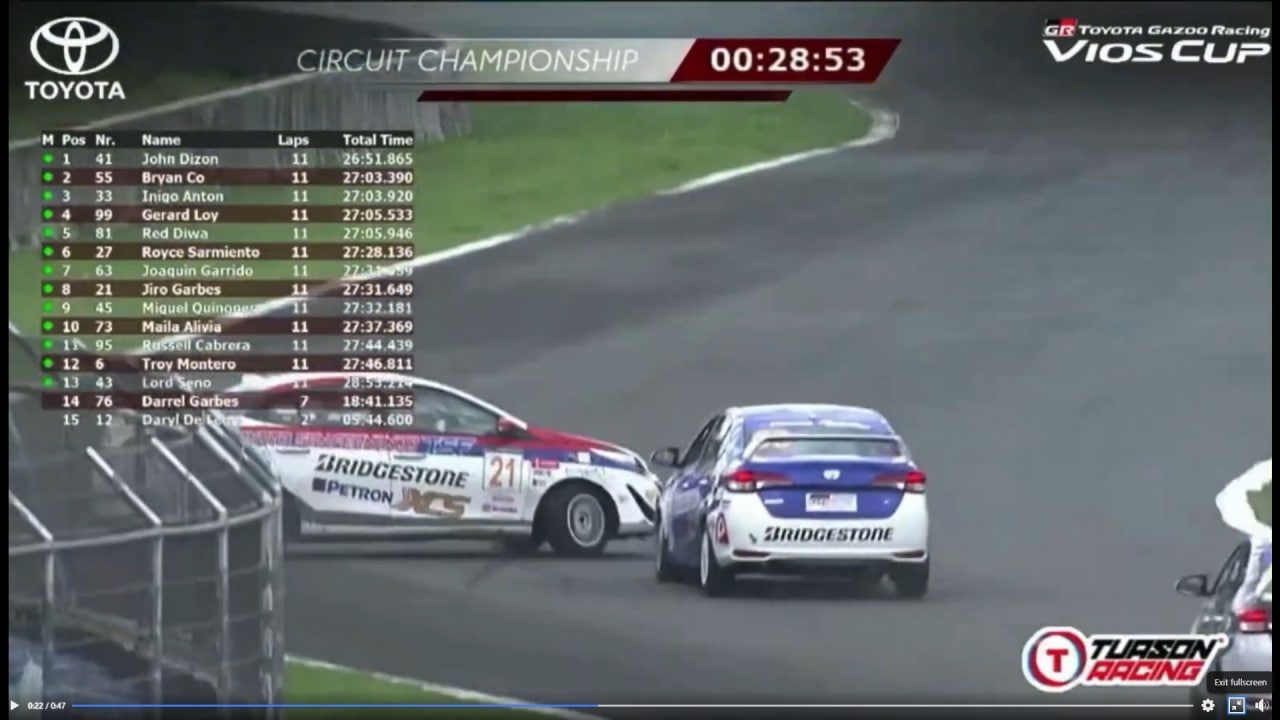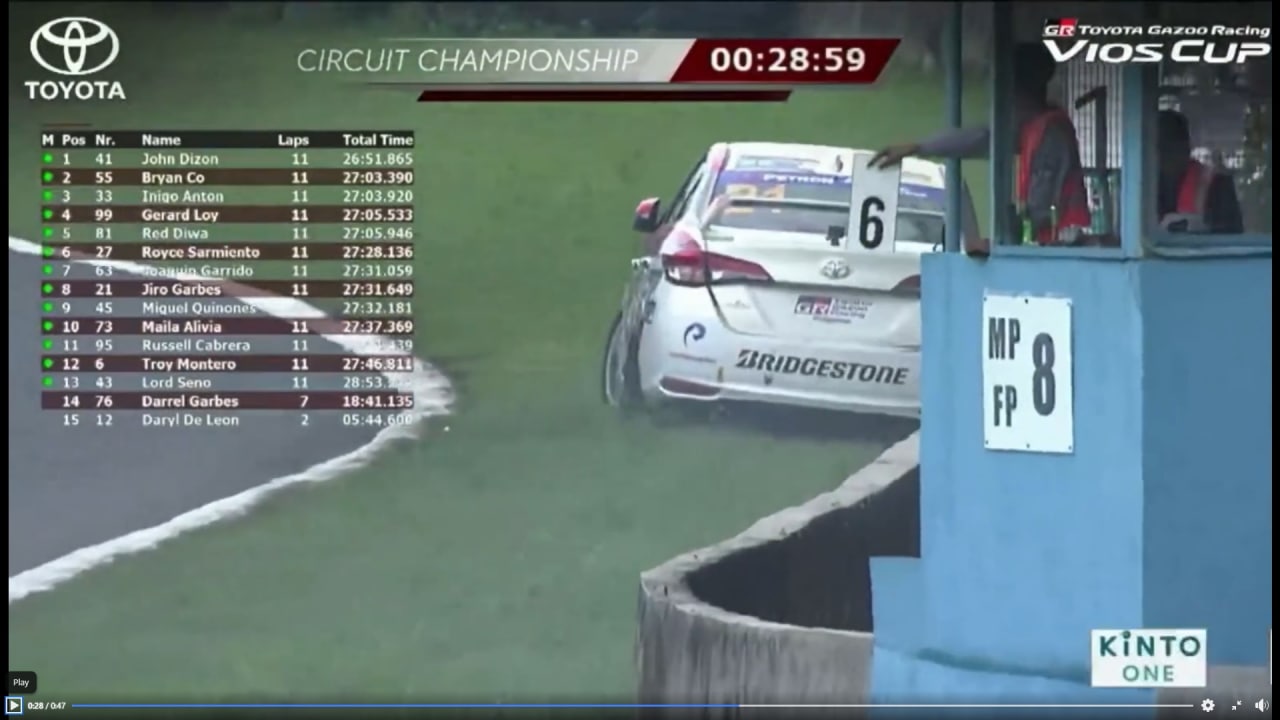 "I thought I had the position, and I think he thought the same, one thing led to another and next thing I know I'm in the wall haha," Garbes laughs as he tells the incident.
He wrecked his car and he was rushed to the hospital for an x-ray and CT-scan. With his body aching, Garbes began to accept he won't be back on the track for some time.
"Going to the ER, I accepted I was not going to start the next race (DNS). When I got to the ER and I heard the results could take hours, it was pretty much game over for me," he says.
Fortunately, the doctors didn't find any fractures. They rushed back to the Clark International Speedway 20 minutes before his next race.
"I didn't completely understand what was going on, but I quickly found out that they'd transferred my racing number and name to TitoBong's car. We had a few minutes to fit the seat and wish everybody good luck," he shares.
At this time, Garbes was only thinking about finishing the race to get some points. He had no idea about the setup of the car he was driving. But being the racer that he is, he decided to drive it.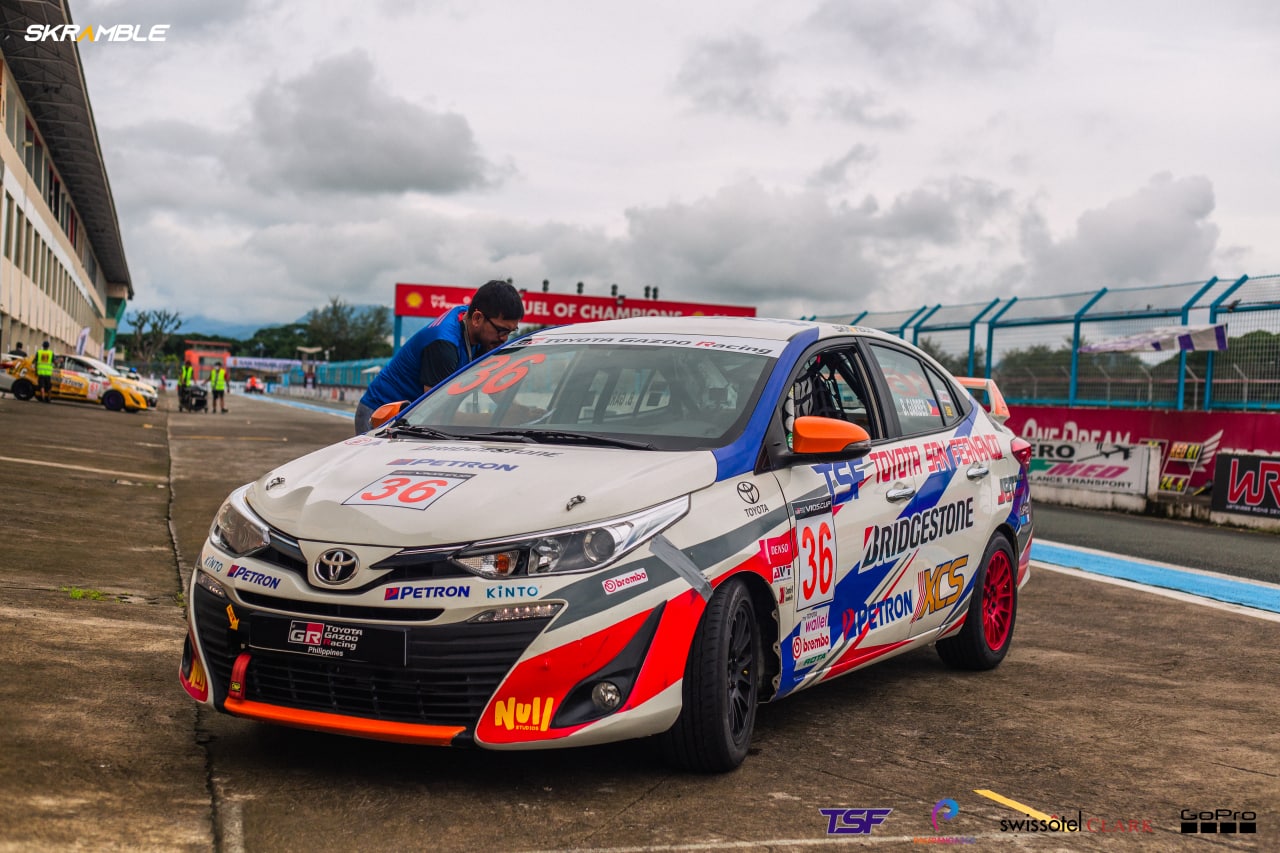 "Using another car/engine would penalize a driver 10 positions on the grid of the next race. We had a good launch, and long story short, we ended up winning the race," he ends.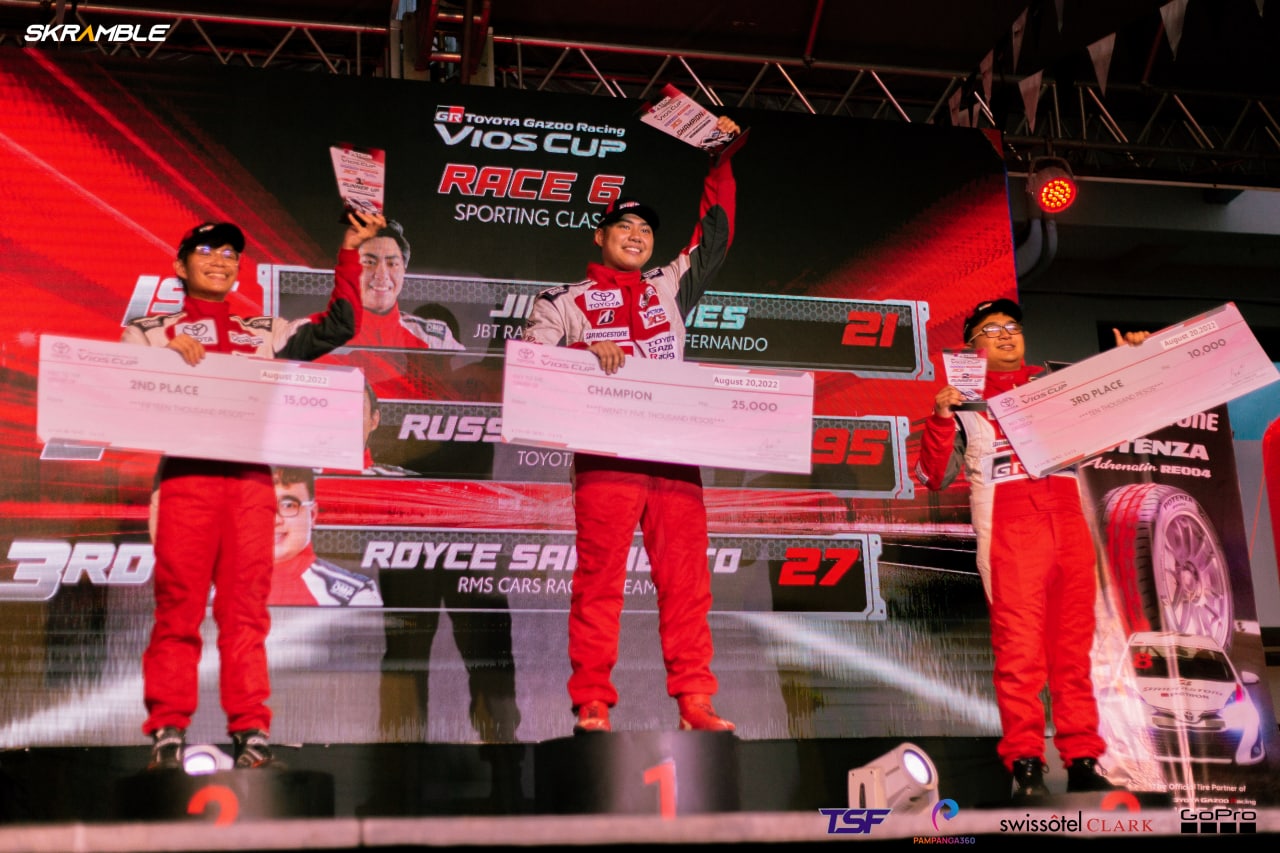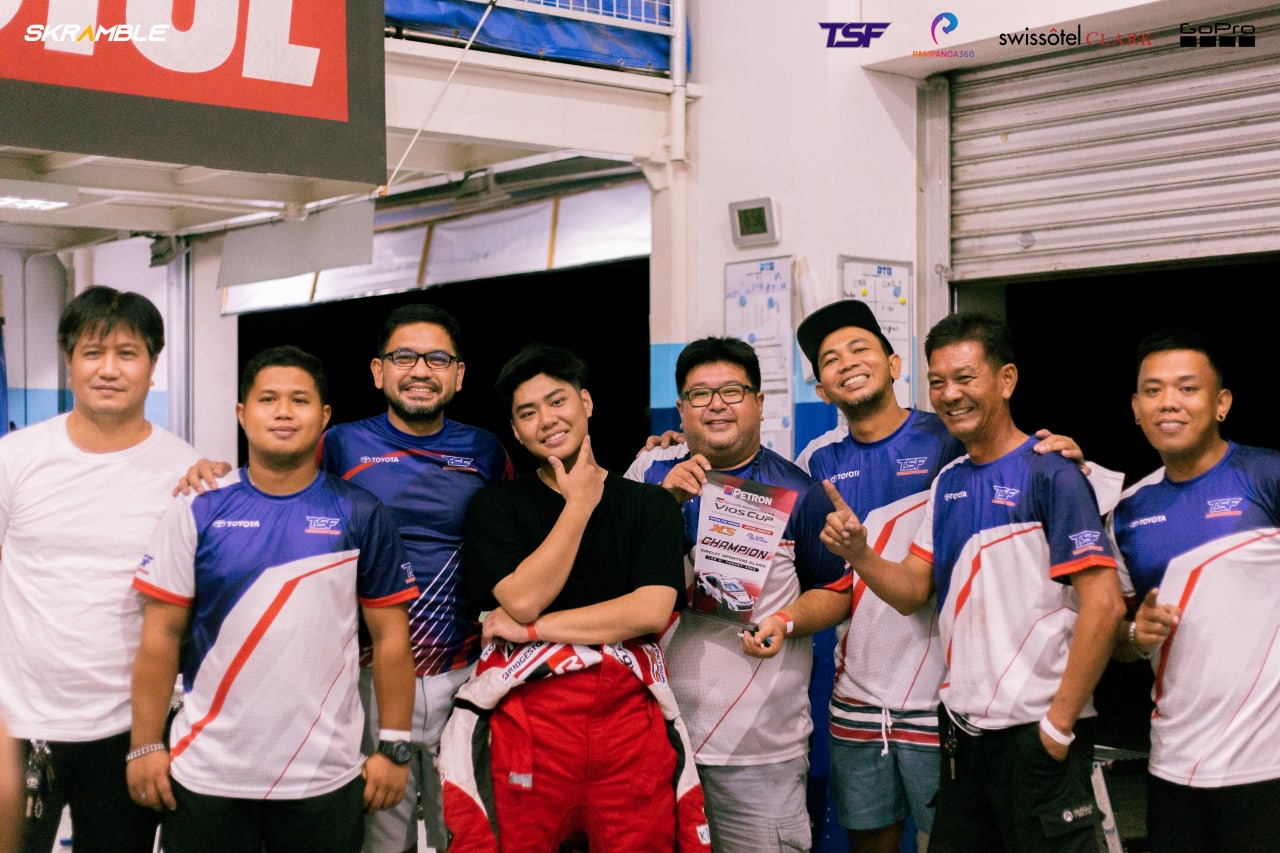 Garbes gives the credits to his team, JBT Racing- Toyota San Fernando. He promised to come back better and stronger on Leg 3 of the Toyota Vios Cup happening on November 18-19.

##

All photos are from our good friends at Skramble Media.