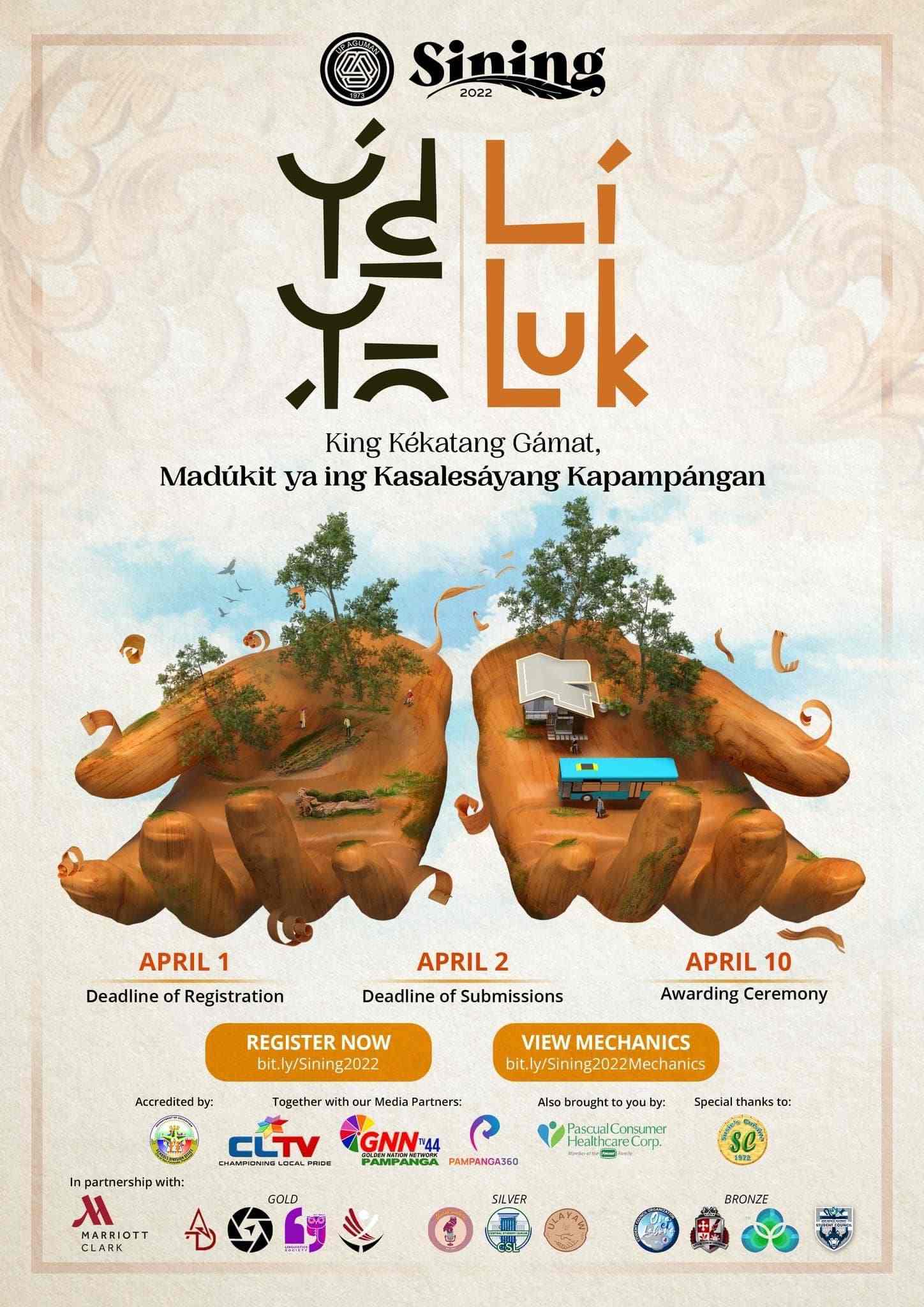 The pandemic did not stop the passionate people of the University of the Philippines (UP) Aguman in providing an avenue for talented young Kapampangans.
FOLLOWING the success of last year's Sining Arts and Talents Competition despite having it virtually, Sining 2022 promises a grander and more exciting event for all of us.
This year's virtual Sining event strongly affirms the power in the Kapampangan people's hands to carve a path towards redefinition and reinvention of their identity. It signifies the importance of the active reclamation of their language, culture, and history. Sining 2022 also echoes the call for the Kapampangan youth to take back the Kapampangan narrative that has been twisted for so long.
The prestigious annual talent and arts competition returns this April 2 & April 10, 2022 with the theme: Líluk: King Kékatang Gámat, Madúkit ya ing Kasalesáyang Kapampángan. Sining 2022 continues to bring diverse and entertaining performances and outputs that showcase the unparalleled talent of the Kapampangan youth. True to its vision of showcasing Kapampangan talent, Sining 2022 is open to all Kapampangan high school students.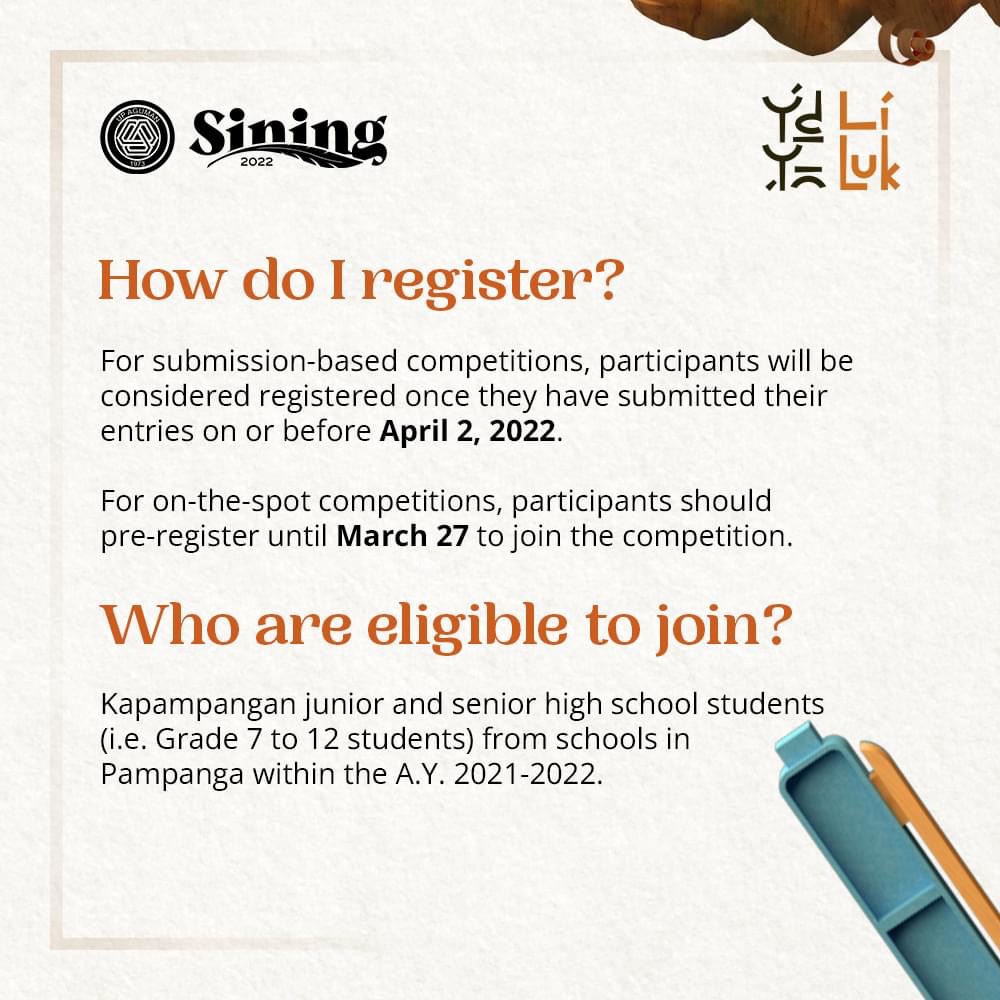 Competitions such as Spoken Word Poetry, Songwriting, Komiks Making, Short Film Making, Solo Dance, Creative Photography, Digital Poster Making, and Essay Writing in Kapampangan are open in this year's Sining.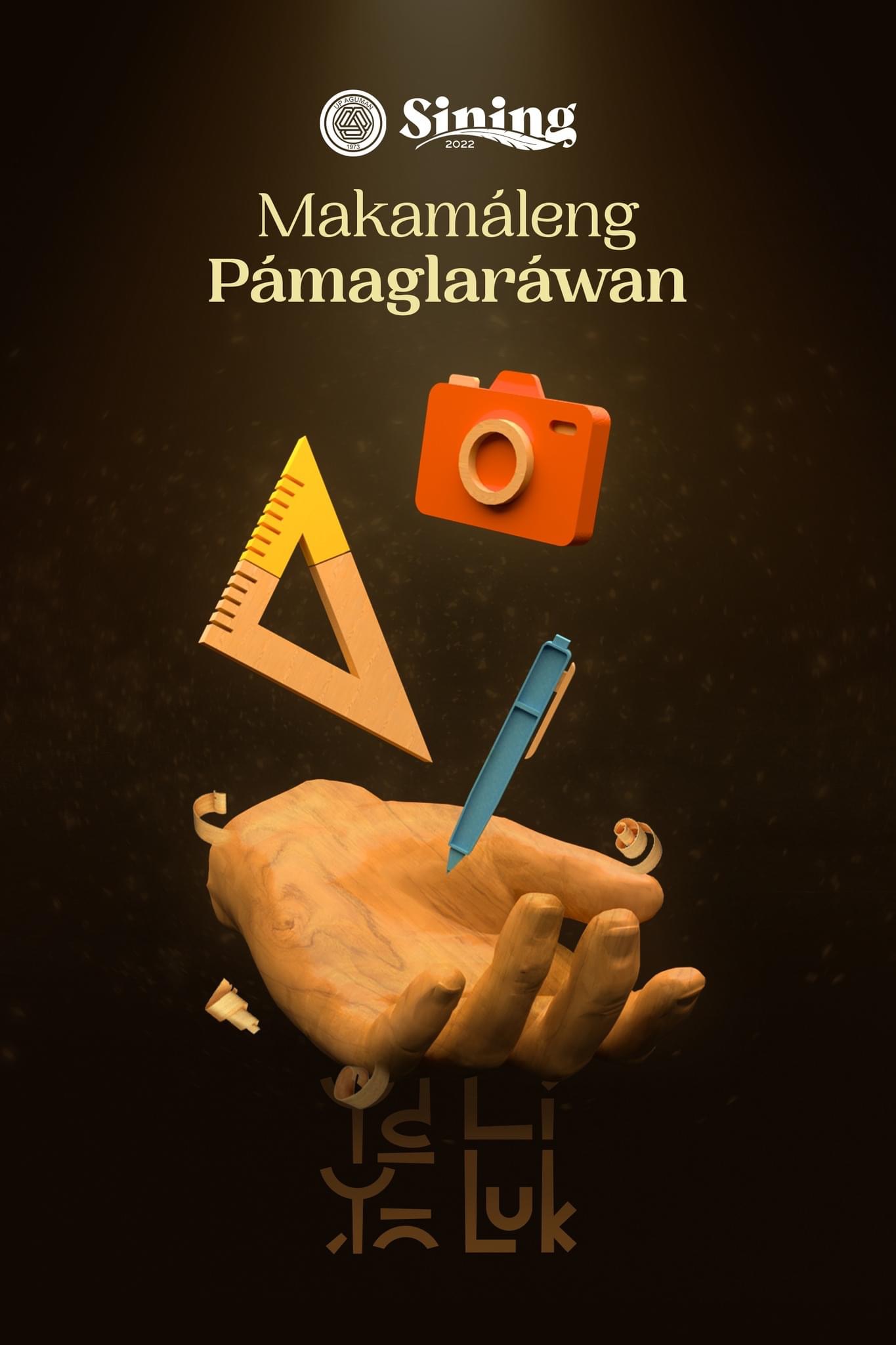 Interested students may view the competition details at bit.ly/Sining2022Mechanics and register at bit.ly/Sining2022.
UP Aguman's Sining 2022 is in partnership with Clark Marriott Hotel, ACSci Dance Theatre, MACRO, The Linguistics Society, UP SOCCSKSARGEN, ACSci Toastmasters, Brightwoods School Central Student League, Ulayaw Philippines, ACSci Supreme Student Government, APTAS, Don Bosco Mabalacat SHS Student Council, and St. Scholastica's Academy Student Council Organization. This event is also made possible with our media partners, CLTV36, GNN TV44 Pampanga, and Pampanga360. Sining 2022 is also brought to you by Pascual Lab with special thanks to Susie's Cuisine.
-30-