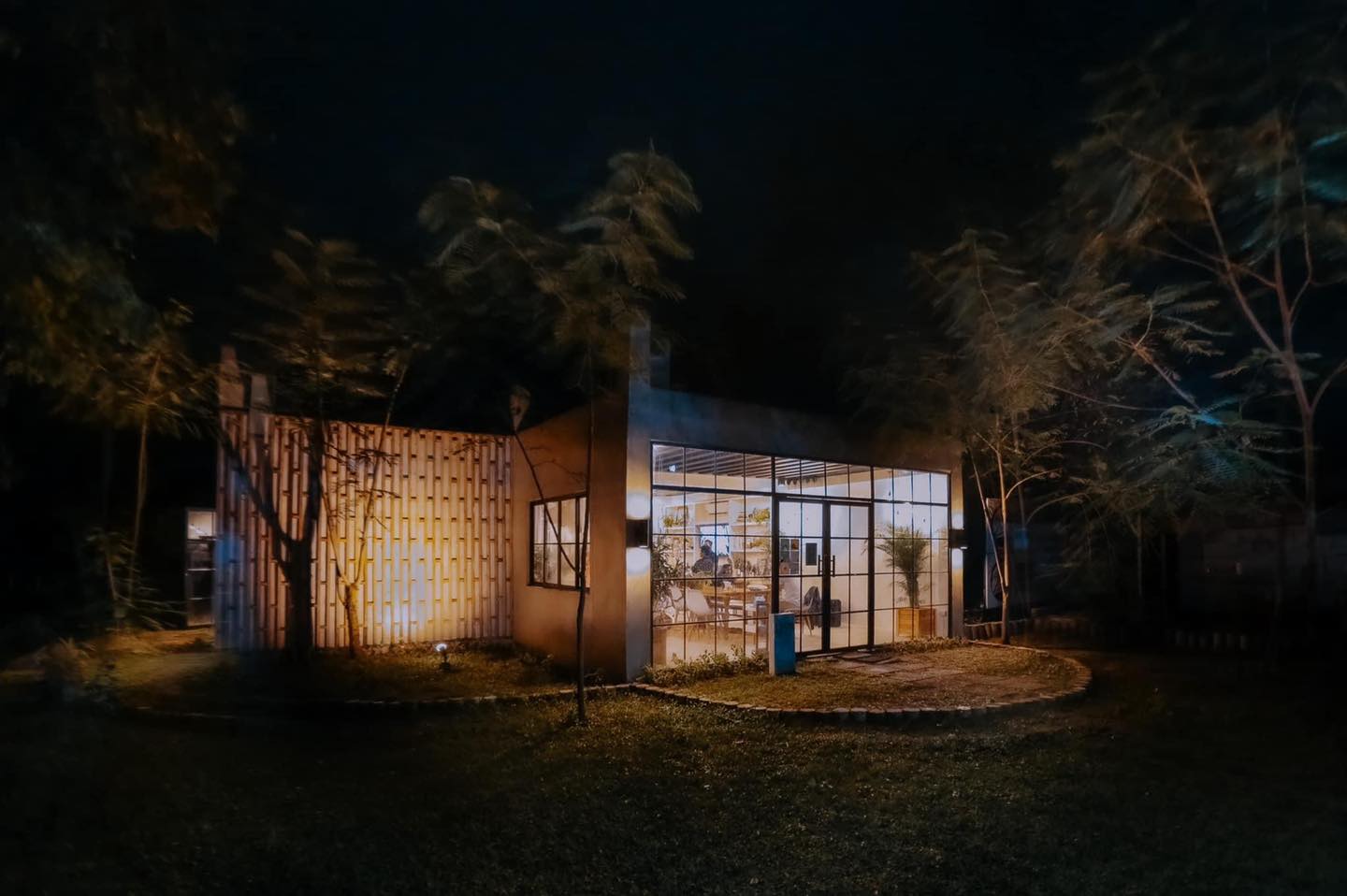 With indoor dining limited to 30% capacity, a good outdoor spot is the best place where you can enjoy your coffee.
The New Normal has taught us to appreciate al fresco dining more than ever. With the restrictions in place following the extension of Alert Level 3 until the end January, the majority of coffee and food lovers find themselves hopping from one outdoor cafe to another.
There are a lot of coffee shops in Pampanga that recently opened. And what's good about these shops is that they have an outdoor space where people can enjoy their coffee and meals without having to worry about the risks of staying in enclosed places.
Here are fives cafes that offer al fresco dining:
Miracle Ave, Villa Dolores Subdivision, Angeles City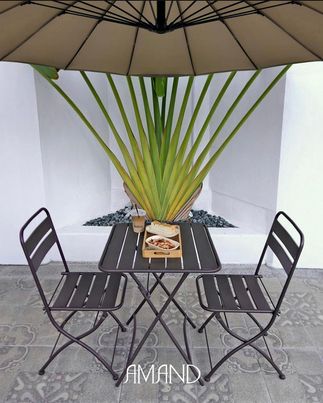 Amand is a well-designed cafe located in Amando's resort, AC. It has a warm and cozy vibe that gives the customers a pleasant feel upon entering the coffee bar. If you want a relaxing outdoor place to enjoy your alone time or hang out with friends, you should visit Amand. It's a one-stop shop for your food and beverage cravings. Here, you can spend a peaceful time with your coffee or even take pictures and enjoy the natural light— definitely IG-worthy!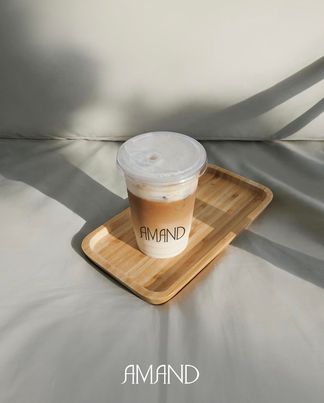 Best-sellers:
Coffee: Madagascar Cafe Latte, Popcorn Cafe Latte, Double Caramel Macchiato, Vanilla Macchiato, and Amand Signature
Non Coffee: Uji Matcha (Ceremonial grade), Kiwi Refresher, and Thai Mango Coconut
New healthy drinks: Creamy Blueberry Yogurt and Creamy Strawberry Yogurt
Pastries: Deconstructed Croissant French Toast, Matcha Roll, Craquelin Cream Puffs, Belgian Chocolate Cake, and Decadent Chocolate Crinkle
Antipasti: Truffle fries and French Club Sandwich
Pasta: Fresh Marinara and Tartufo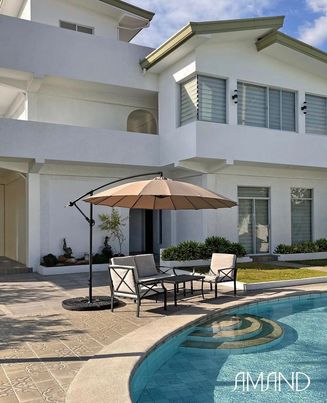 Store Hours: 11AM – 9PM, Mon-Thurs / 11AM – 11PM, Fri-Sun
Pet-Friendly: Yes! But in Amand's alfresco area only, and pets should be in diapers and on leash.
3rd Floor, Bldg. 2103, E. Jacinto St., C.M. Recto Highway, Clark Freeport Zone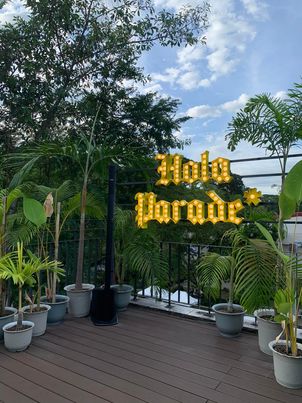 Going on a fancy date and looking for a table for 2?
Hola Parade is a luxurious cafe and rooftop restaurant, perfect for date nights. An all-in place where you can enjoy your coffee, wine, lunch, barbecue nights or Italian cuisine cravings with your friends, family, and partner. Hola Parade gives you that elegant romantic vibe in a garden and beach-like exterior design.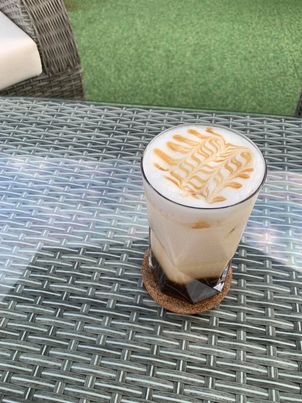 Best-sellers:
Drinks: Hola latte (hot, iced, and blended)
Food: steaks, pizza (steak on top), pasta (frutti di mare)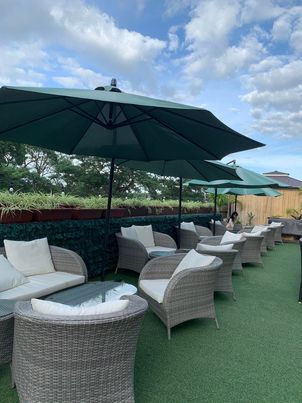 Store hours: 10AM – 12AM daily.
Pet-Friendly: Pets are not allowed.
Fil-Am Friendship Highway, Anunas Road Angeles City Pampanga Philippines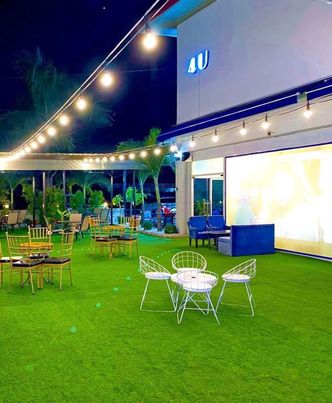 If you want a garden-like date place, you must try 4U Cafe. You will surely enjoy the natural air, better social distancing, and the excellent ambiance for taking a relaxing break. And if you're wondering if it's IG-worthy? It sure is! The cafe has a bright and colorful place where customers can enjoy their outfit photos or just photos in general. Aside from the good shots you can take, you can also enjoy their pasta, pizza, salad, sandwiches, other appetizers, and more beverages!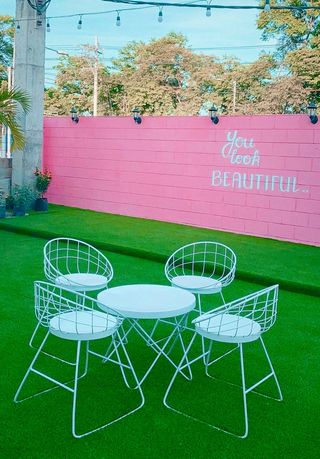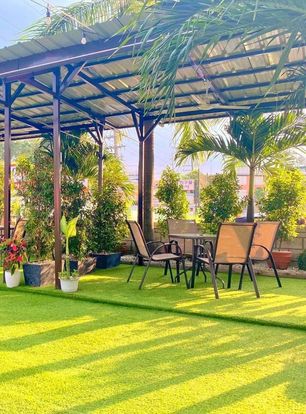 Best-sellers: White Chocolate Mocha and Caramel Macchiato
Store hours: 9AM – 12AM, Mon – Thurs / 9AM – 1AM, Fri – Sun
Pet-Friendly: Yes!
Live Band: Wednesday to Sunday from 7:00 p.m to 11:00 p.m
MacArthur Highway cor. Marlboro Road, Brgy. Telabastagan, City of San Fernando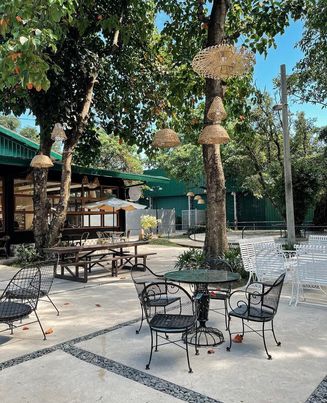 Here's a new local cafe located behind the former Moderno food park. This cafe has a relaxing atmosphere, and its outdoor seating is perfect if you want to have a calming experience while taking a sip of your good cup of coffee.
Jungle Base Grounds supports local businesses and practices sustainability. Before the place became a cafe, it was already named Jungle Base so they decided to keep it since they wanted to value family heritage.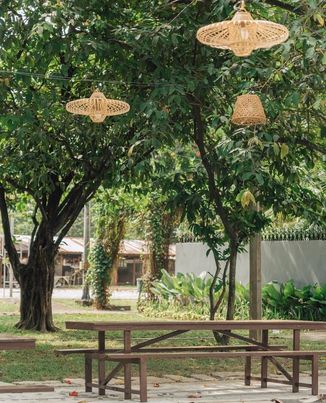 If you're looking for both a farm and beach vibe cafe where you can have brunch and coffee, this place is perfect for you. They renovated the place but repurposed their old furniture and retained the trees to keep its original concept. They have a skate park, beach volleyball, and a gym around the cafe. They also have spacious outdoor seating where people can have their personal space to work and study. They also have long tables if you plan to bring your friends and family.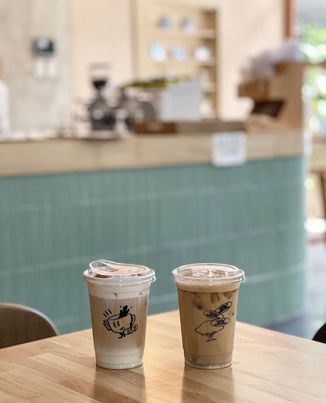 Best-sellers: Sea Salt Honey Latte and Tres Leches
Store hours: 11AM – 10PM, Tues – Sun
Pet-Friendly: Yes!
Concubierta Street, Sunset Valley Homes, Angeles City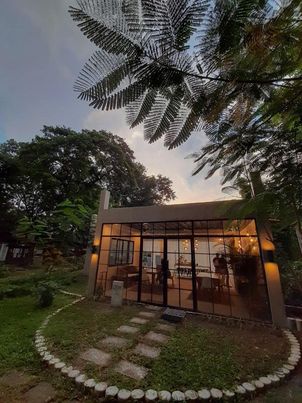 If you're looking for a hangout place where you can enjoy clean air, then you should visit 1798 Lifestyle Studio in Tibby's farm. The area is surrounded by lots of greenery, definitely a breath of fresh air. There is a combination of simplicity and elegance because of its glass design and rustic furniture. They have lots of must-try drinks, pastries, and other healthy food options perfect for a peaceful day out!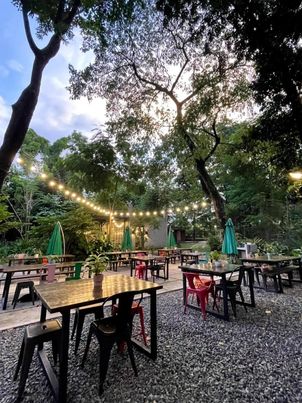 Best-sellers:
Food: White pizza, Aligue paste in black pasta, Tartufo and cream pasta, Sausage and Tomato Pasta, and 1798 House Salad.
Drinks: Caramel Macchiato, Matcha Latte, and Fresh Strawberry Milk.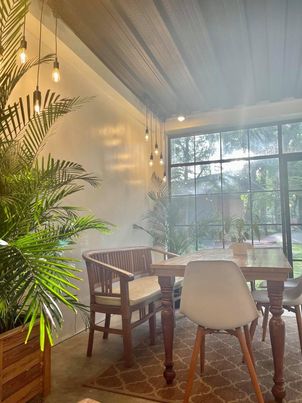 Store hours: 11:00AM – 8:00PM, closed every Monday
Pet-Friendly: Yes! But must be on a leash.
REMINDER: Since Pampanga and Angeles City are still under Alert Level 3, outdoor dining is limited to 50% venue capacity. Don't forget to wear your mask, wash your hands, and observe proper physical distance when going out. Stay safe!
-30-
*Featured photo from 1798 Lifestyle Studio's FB page.
ABOUT THE AUTHOR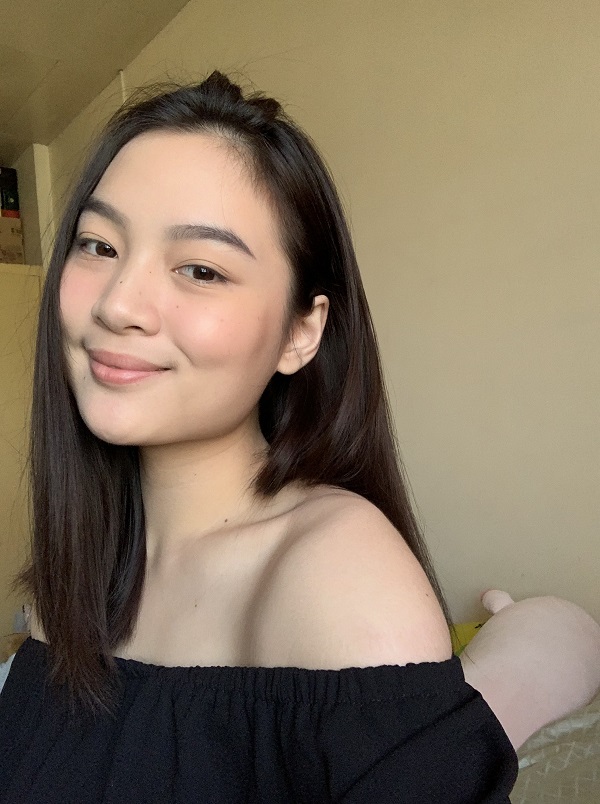 Chloe Cuizon is a spontaneous 22-year-old communication student at AUF. She considers herself adventurous because she's a curious person who gets interested in random activities every now and then. Chloe is into self-improvement, self-care, ted talks, naps, animals, fashion, beauty, coffee, brunch, and business. As she says, she's just here to live life.