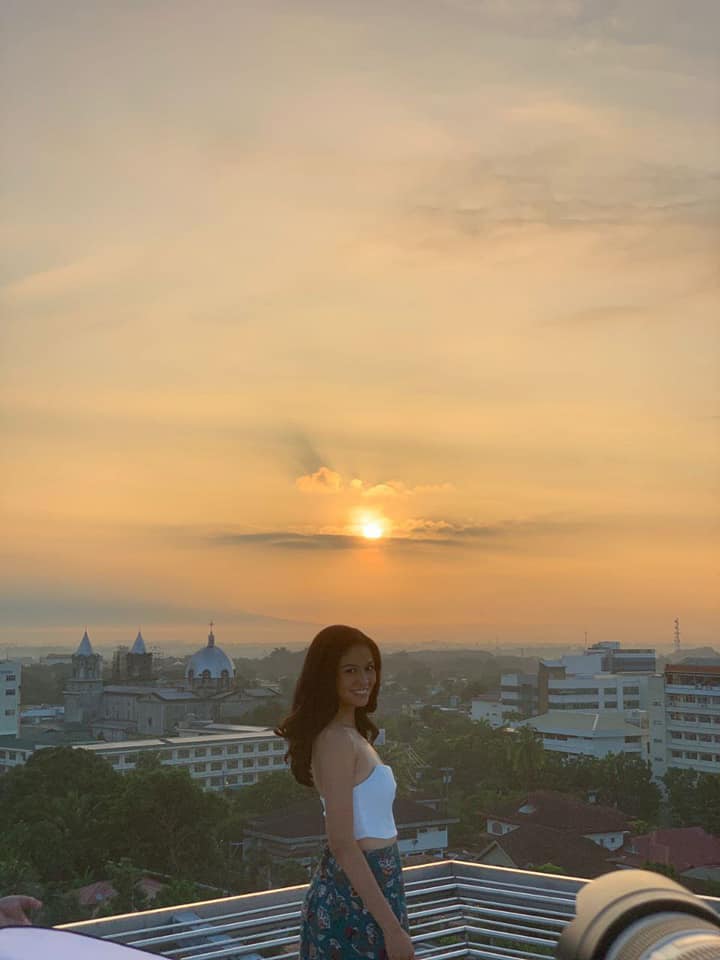 "Mekeni, Sálangí kó pû."
(Come and visit us!)
MISS Universe-Philippines Angeles City Mirjan S. Hipolito, showcased the fascinating culture, historical places, cuisines, and people of her hometown through this year's Miss Universe Philippines' 2021 Tourism Video portion.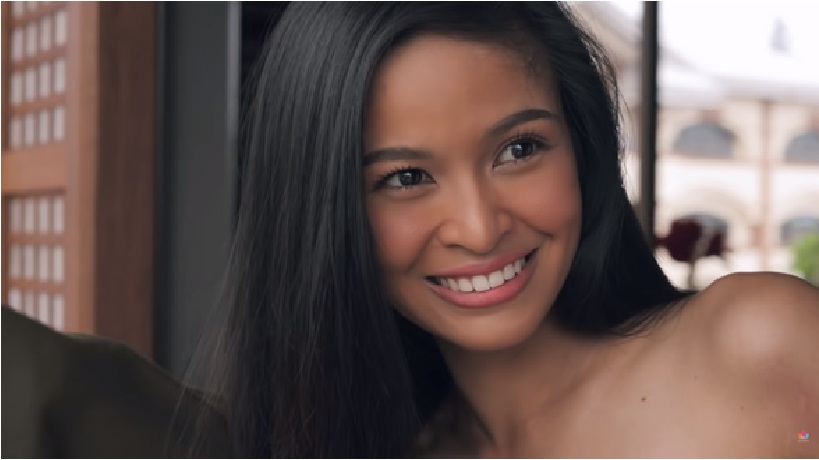 After the announcement of the Top 30, the Miss Universe Philippines (MUPH) organization posted the Tourism videos of each representative from Luzon, NCR, Visayas, and Mindanao on September 7-9, 2021.
In her two-minute video, Hipolito introduced Angeles' people and rich culture, historical heritages and proved that the city is genuinely a place for everyone to enjoy!
The official entry of Hipolito's tourism video was creatively shot and created by Bruno Tiotuico, assisted by Nimo Tiotuico, and conceptualized by the Miss Universe Philippines — Angeles City and Pampanga head coordinator Barbie Alcantara, MUPH Angeles City.
Leira Bognot, Jonie Pangilinan, Michael Meneses, Mark Laurence Reyes, Prince Pangilinan, Ricky de la Cruz, Kent Buitison, Chef Froi Cruz, Norman Tiotuico, Angeles City Local Government, Angeles City Heritage District, TOSP R3ACH, Trixy Valdes, Sapang Maisac farmers, and Kusina de Parilla also shared their valuable inputs on the creative work.
Hipolito's exquisite looks and styling were graced by JD Herrera, Mimi de la Rosa, Aira de Leon, Arvin Aquino, and Geof Lagria.
With her captivating looks, calm voice, bright and warm smiles like an angel that beams with love, our Queen explored places like the Holy Rosary Parish Church, Museo ning Angeles, and the Pamintuan Mansion. These edifices were well-preserved through years that embody the culture, history, and tradition of every Angeleños and Angeleñas.
Angeles City is also known for its rich culture, agriculture, food, and people. As shown in the video, Hipolito also featured the indigenous Kapampangan script called "Kulitan." She said making friends with locals is something you can do in her hometown and bond while enjoying the beauty of nature.
Of course, the #PhenomenalWoman of Angeles City also highlighted the famous and original mouth-watering Kapampangan Sizzling Sisig, a testament that Kapampangans are known to provide the most delightful and tasty cuisines that will surely satisfy your taste buds.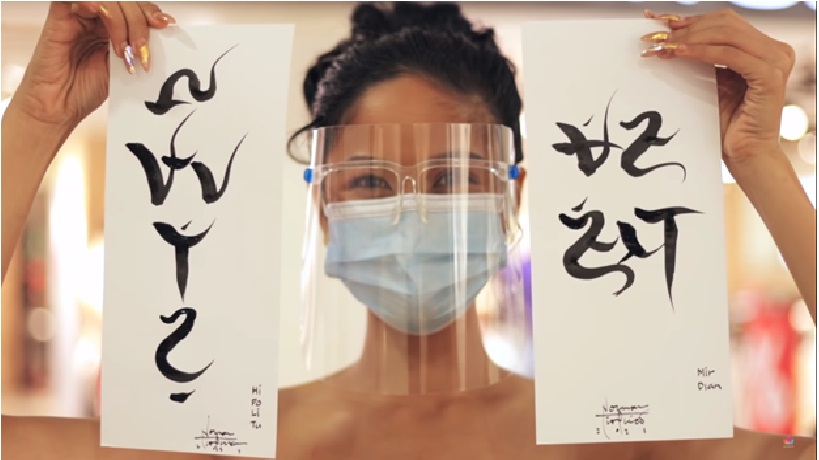 The 24-year-old Kapampangan beauty queen emphasized that every Angeleños and Angeleñas faced various setbacks and struggles from the past. However, these helped them create a better sense of community. They also continuously provide opportunities to fulfill the smallest and biggest dreams—welcoming and greeting everyone with a smile and warmth because it is indeed a home for everyone.
"Mekeni, Sálangí kó pû, because you can always say YES to ANGELES."
Mirjan S. Hipolito proudly represents and reflects every Angeleños and Angeleñas, alongside with the whole Kapampangan community.
Let us help and support our very own Queen to secure a spot in the Top 16 in Miss Universe Philippines – Finals Night on September 25, 2021. You can vote via the Lazada app from today until September 24, 2021, and you can enter up to five (5) free votes daily! Follow her journey to the MUPH crown by subscribing to her official Facebook, Instagram, Tiktok, and Twitter pages.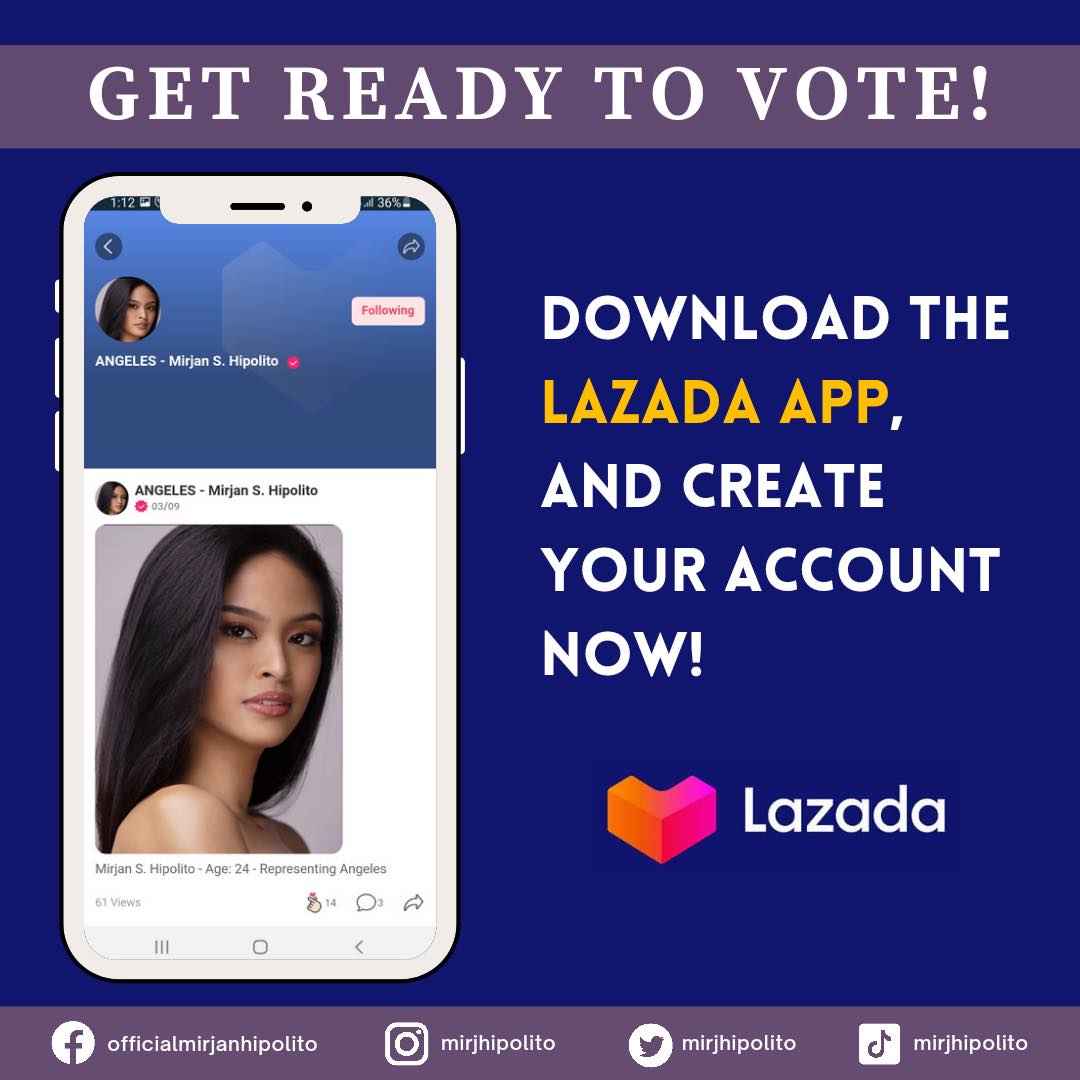 Goodluck, Mirjan! Get it, Queen!
-30-
*Feature photo from Mirjan Hipolito FB Page
ABOUT THE AUTHOR: