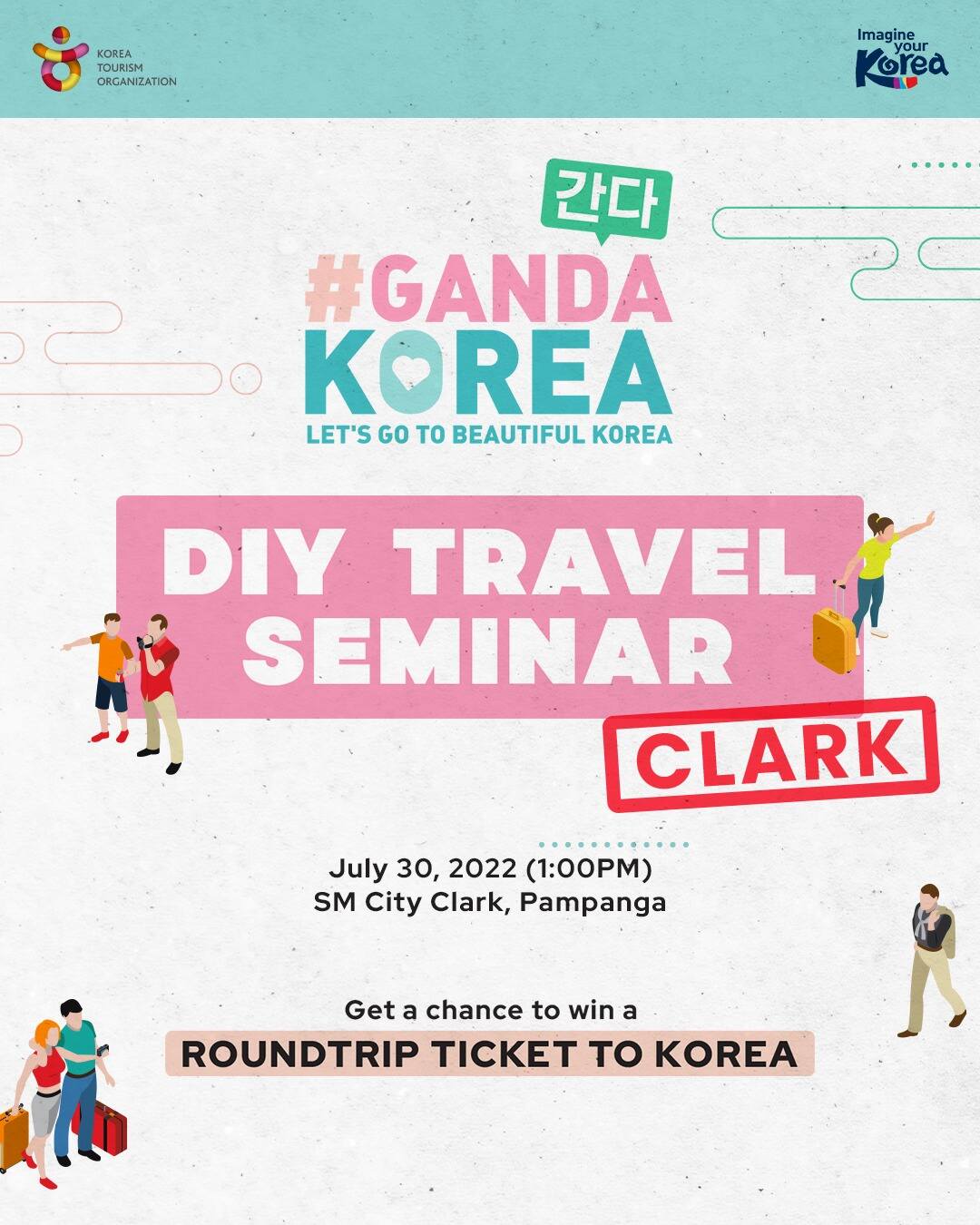 How many Korean dramas, variety shows, and K-pop online concerts have you watched during the country's lockdown periods? Even prior to the pandemic, the shows and music of our favorite K-actors and idols have always comforted us.
And now that leisure travel is back in business, we can finally relive those precious scenes and music video moments right where they happened.
The Korea Tourism Organization (KTO) is set to hold a do-it-yourself (DIY) travel seminar for Kapampangan K-friends on July 30, 1:00 p.m., at SM City Clark. Registered participants are expected to learn everything they need about DIY travel in South Korea through the said seminar. They will also receive travel brochures and KTO souvenirs, and will get a chance to win a roundtrip ticket to South Korea!
Admission is free, but please note that the organizers will only accept 300 participants in the seminar. Interested participants may now register at this link.
A few reminders from KTO: E-tickets will be sent before the event through email. Forms will automatically close once all slots have been filled up. For everyone's safety, the event will also follow the rules and restrictions implemented by the local government.
So, what are you waiting for? Tell your friends and get started with your planning already!
##
*Featured image from KTO.