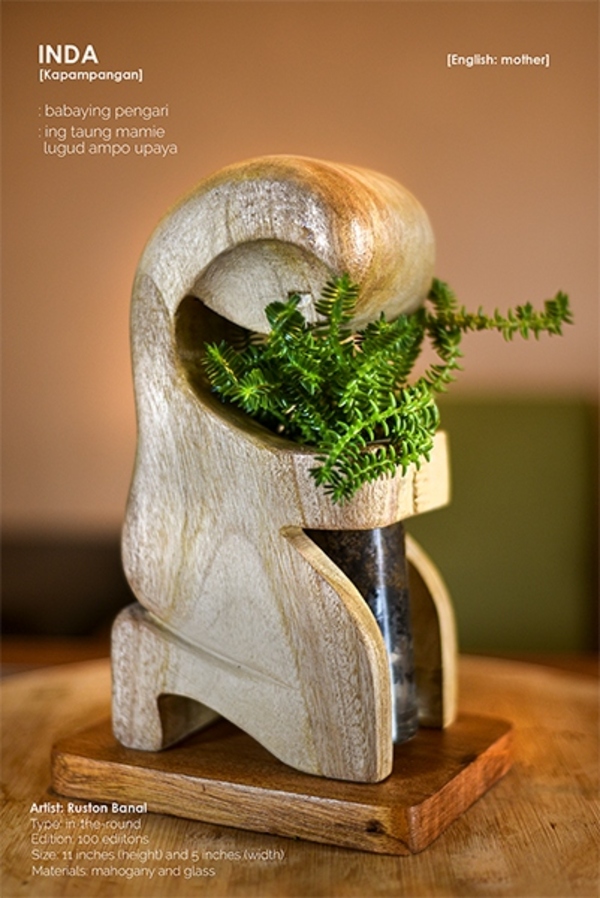 Thinking about giving your moms something special this Mother's Day? You might want to try this performative artwork created by multidisciplinary Kapampangan artist Ruston Banal.
Banal has released a 100-edition-copy sculpture of his personal tribute to the nurturing character of a mother called Inda, the Kapampangan word for mother.
The artwork is made entirely in the talyeres of Betis, Guagua, Pampanga, which he designed and created with the help of local woodworkers for mass reproduction.
"As a person who grew up in Betis which is a place where woodworking and woodcarving are ways of life, we always express our idealism using wood. This is where the idea of Inda is born. It is my way of idealizing an important person in our lives- the mother," Banal says.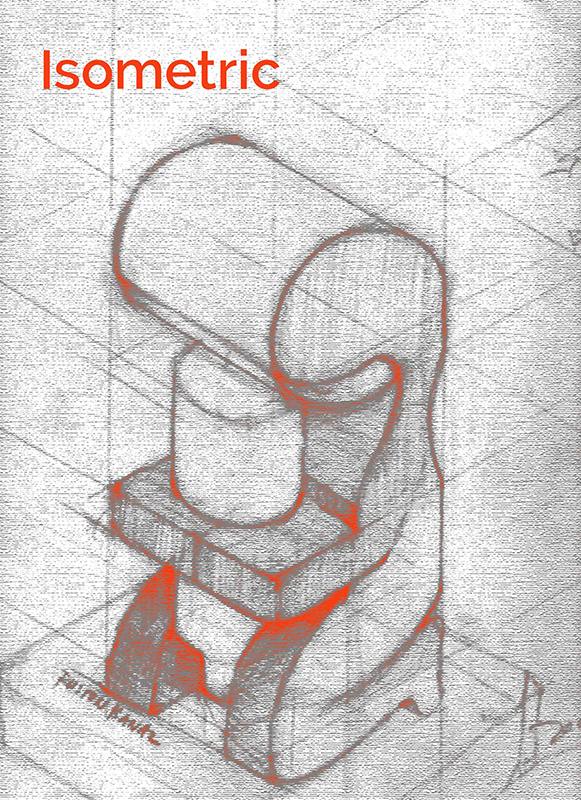 The Inda sculpture comes with a plant, and patrons who will acquire the artwork must accept whatever plant is included and take care of it to keep it alive. Banal explains this is the concept of performative art where the owners are extensions of the masterpiece.
"As a mother, which is a metaphor of Inda, there is always an acceptance to whatever type of person comes out from the womb where nurturing takes place. And this time of pandemic, acceptance, and love should be the prime goal of everybody. The Inda intends to serve as a therapy," he adds.
For those interested, you may catch the Inda exhibit at the Ground Level of SM City Pampanga near H&M Store from May 7 to 16, 2021. You can also reach Ruston Banal via FB Messenger or at 0995 478 1720.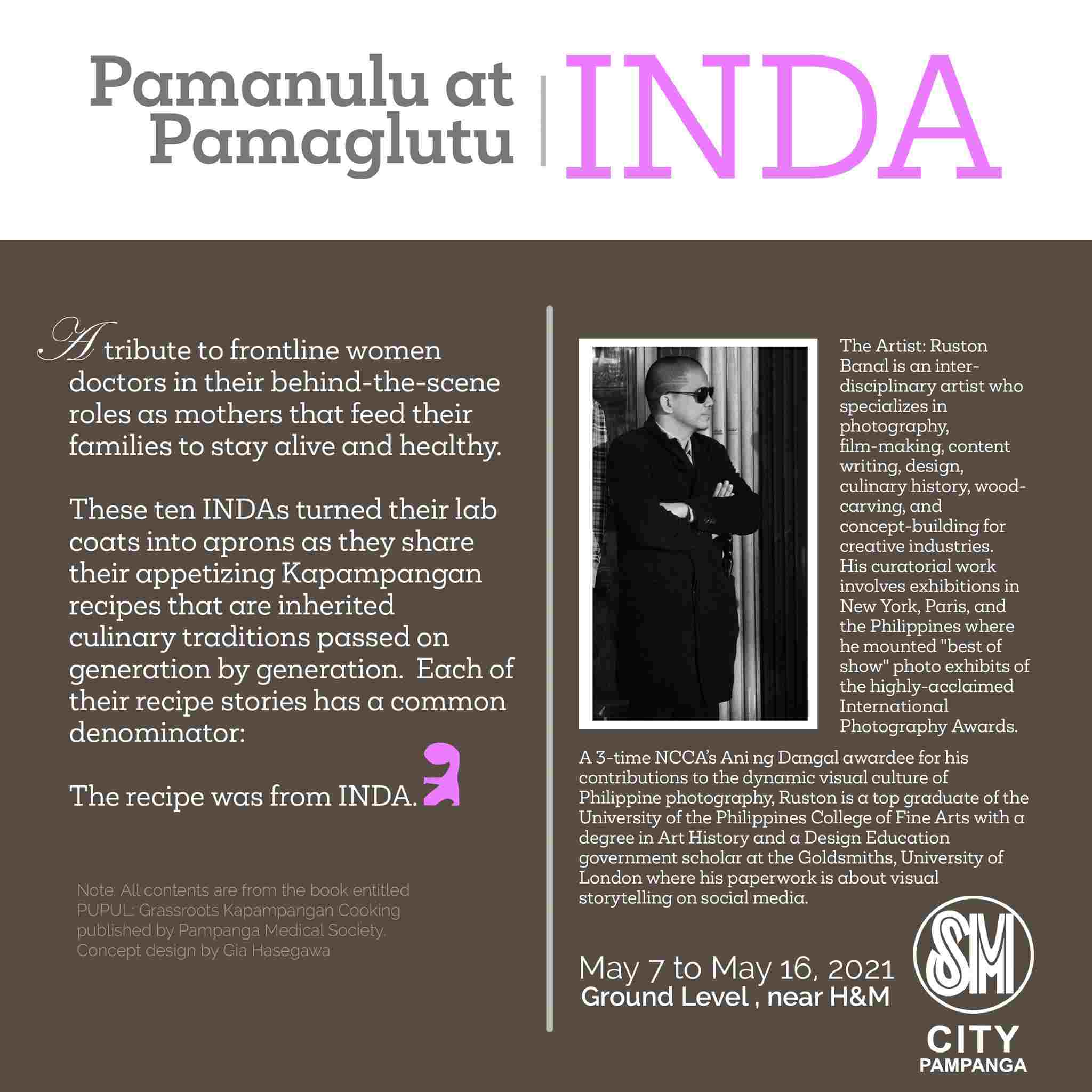 ##
Photos from Ruston Banal