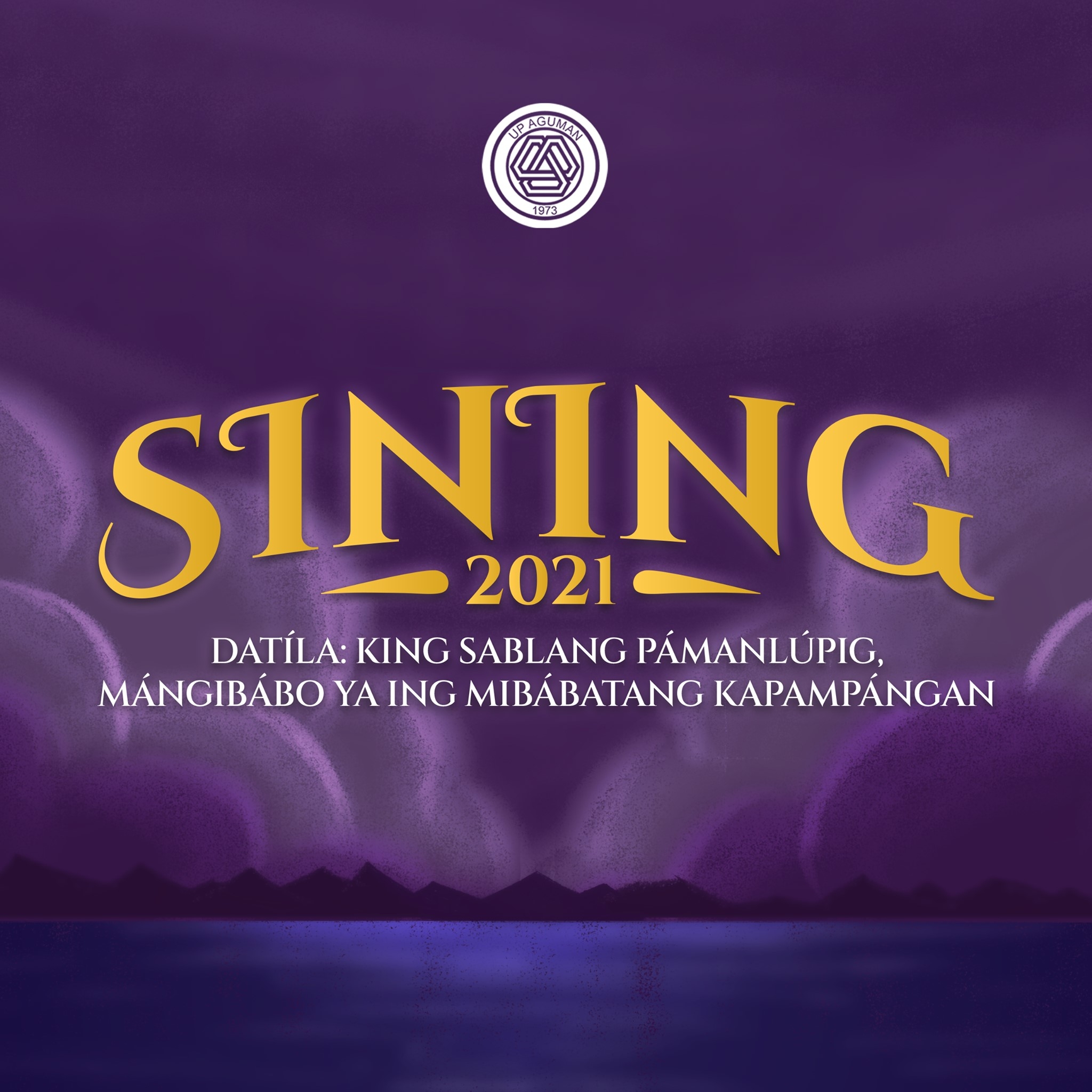 Nothing can stop the Kapampangan culture and talent! Not even the pandemic.
For the first time ever, the UP Aguman is hosting the much-awaited annual arts and talents competition for Kapampangan high school students virtually on April 17 and 24, 2021. With the theme "Datíla: King Sablang Pámanlúpig, Mángibábo ya ing Mibábatang Kapampángan," Sining 2021 will continue to bring diverse and entertaining performances, and outputs that showcase the unparalleled talent of the Kapampangan youth.
"Sining 2021 returns to celebrate the Kapampangan prowess, to counter the world's trend of blurring the vitality of one's diversity and identity. We counter the looming tides with the Kapampangan spirit as we celebrate our very own culture and talent. Time after time, Kapampangans have faced numerous challenges, but with the will to thrive, we rise against all odds. As youth, we continue to resist and persevere," UP Aguman says.
Among the competitions open for submission are komiks-making, spoken word poetry, solo dance, and lifestyle photography for the solo category.Interested groups may also join the songwriting, short filmmaking, and case competitions. There will also be an on-the-spot case competition for group participants.
Sining 2021 is open to all Kapampangan high school students. Winners will receive cash prizes up to Php 3,000. For those who are interested, here are the competition mechanics and submit your entries here. You can also visit their official UP Aguman's Sining Facebook page for more details.
So, what are you waiting for? Show the world what you got and join the UP Aguman's Sining 2021!