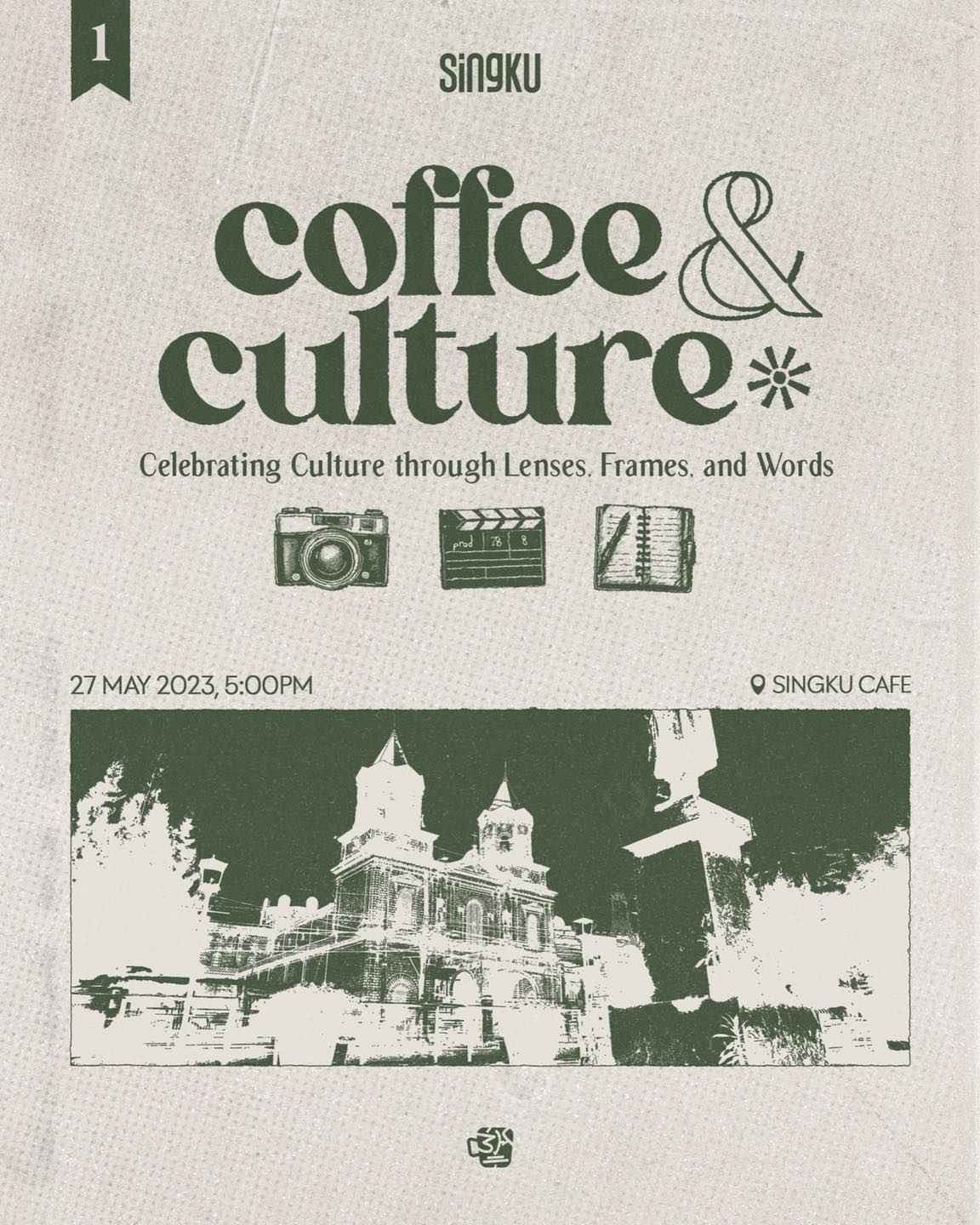 True to its mission of being a place of convergence for both coffee and culture, Singku Cafe is initiating a series of discussions about photography, film, and journalism.
Happening on May 27, Saturday at five in the afternoon— the event is open to all coffee lovers, creative amateurs and professionals, hobbyists, and enthusiasts.
With the theme "Celebrating Culture through Lenses, Frames, and Words" Singku Cafe invited notable speakers who are experts in their respective fields: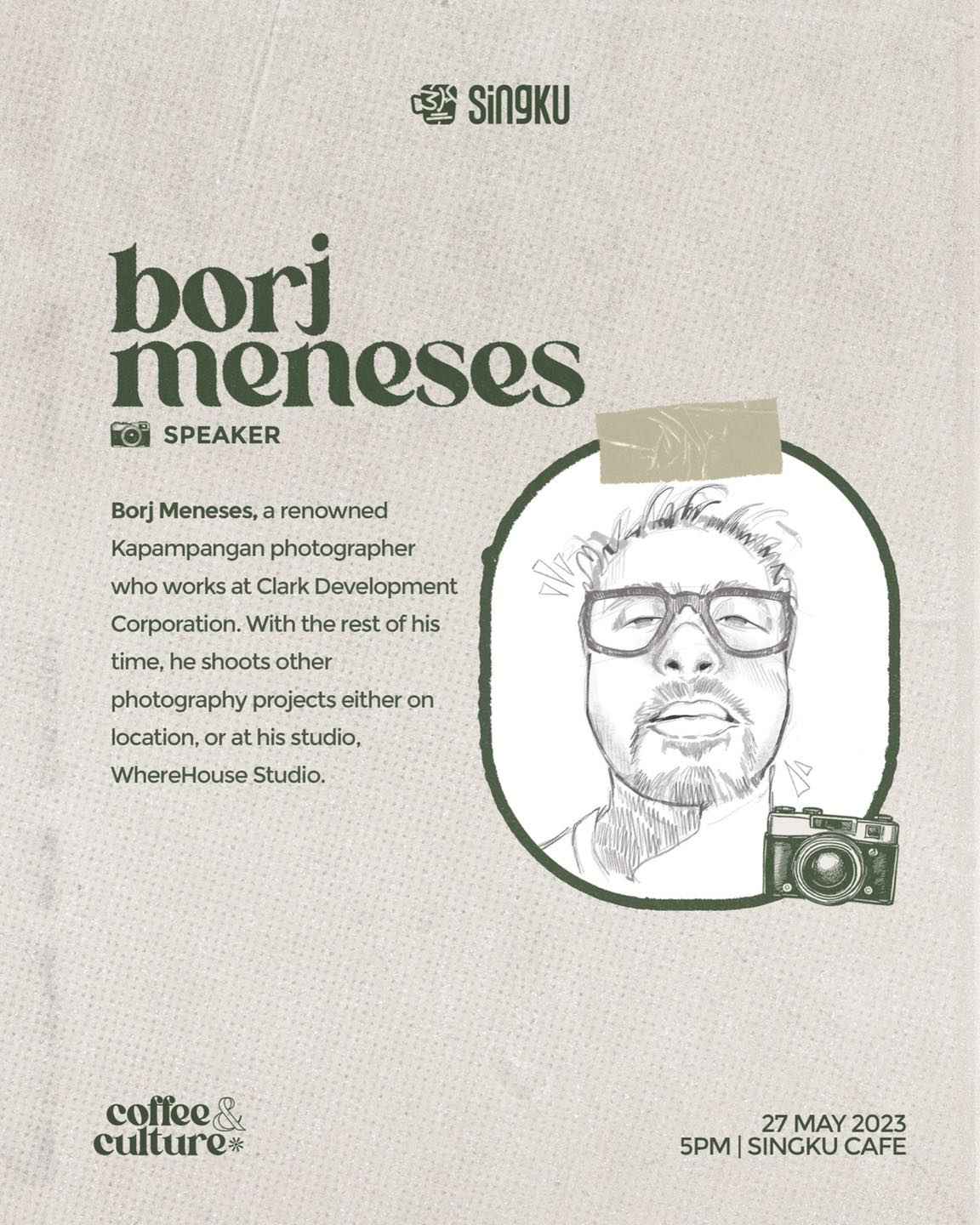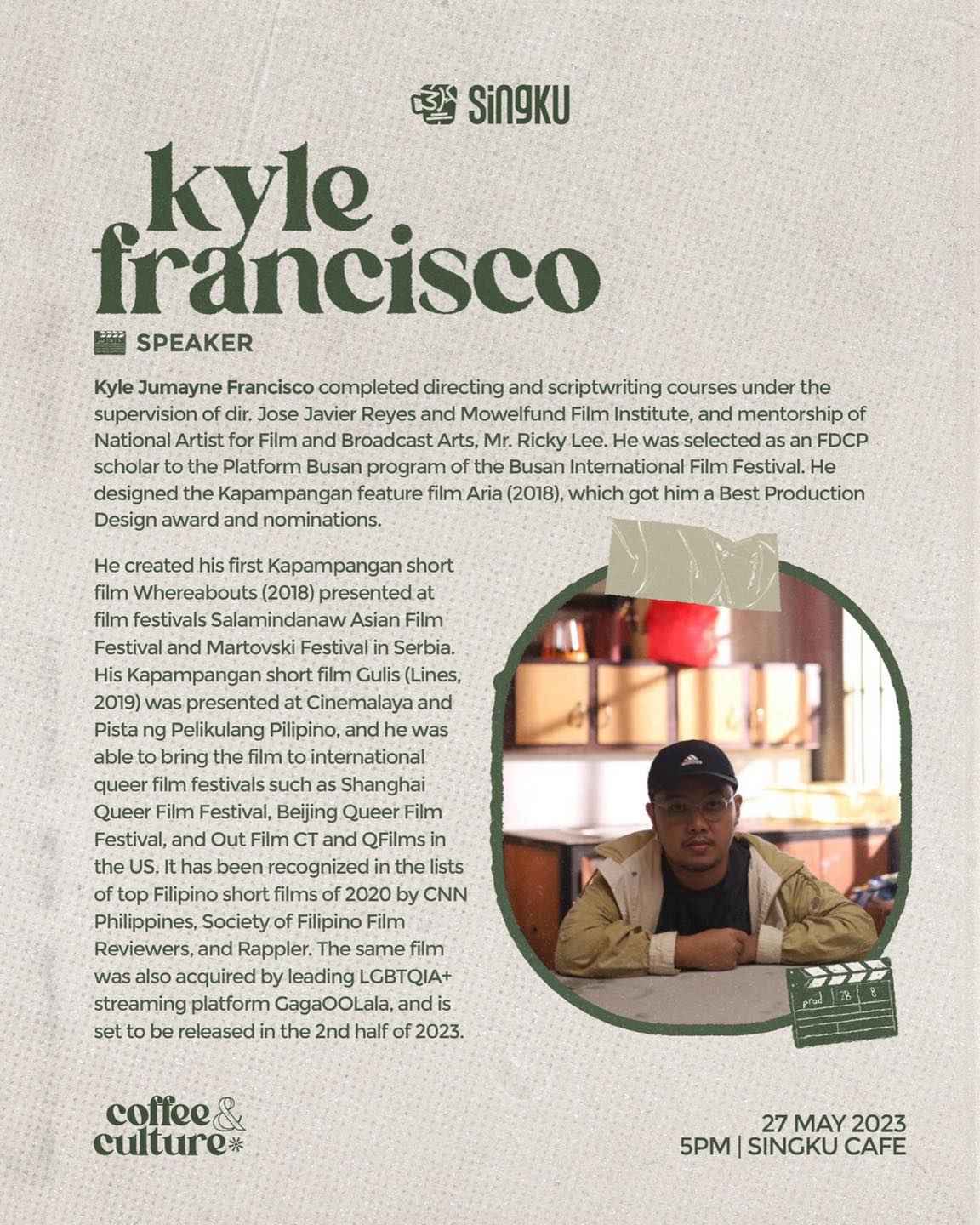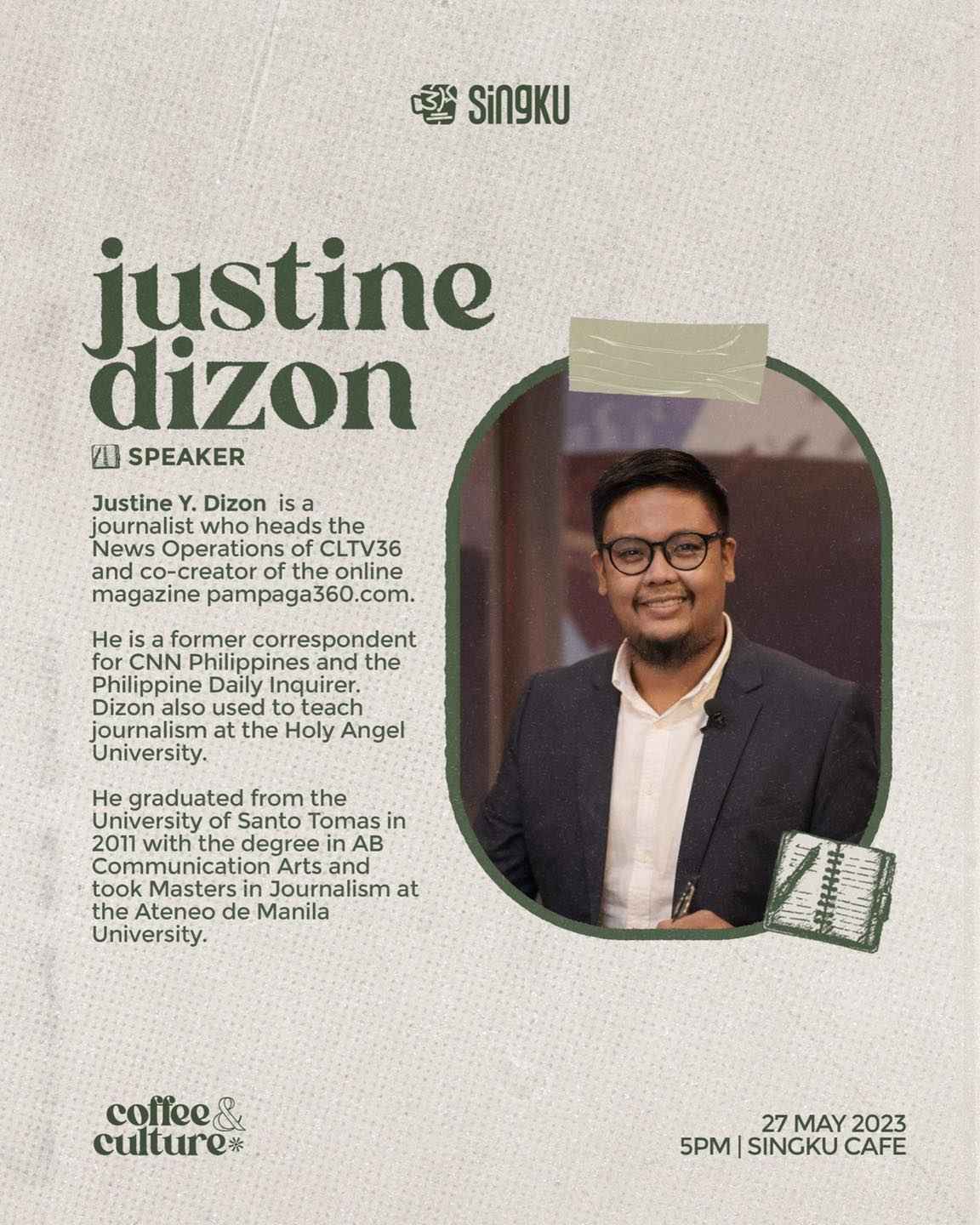 Tag a friend and come through. Admission is FREE!
###