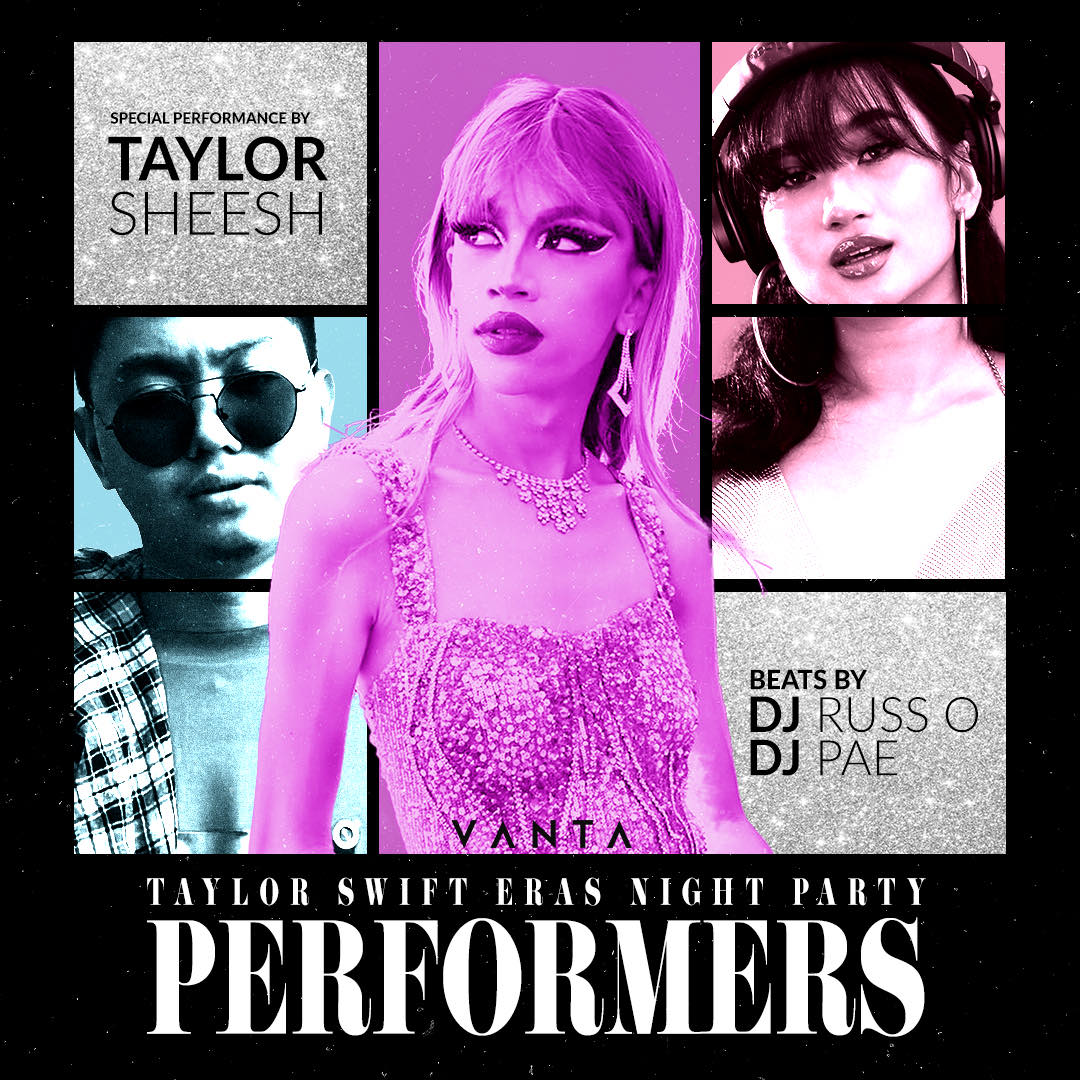 Still recovering from the ticket selling of The Eras Tour in Singapore? (Spoiler alert: tickets for all six shows in SG were already sold out!) How about the release of Speak Now (Taylor's Version)? We, #Swifties, were indeed busy these past few days!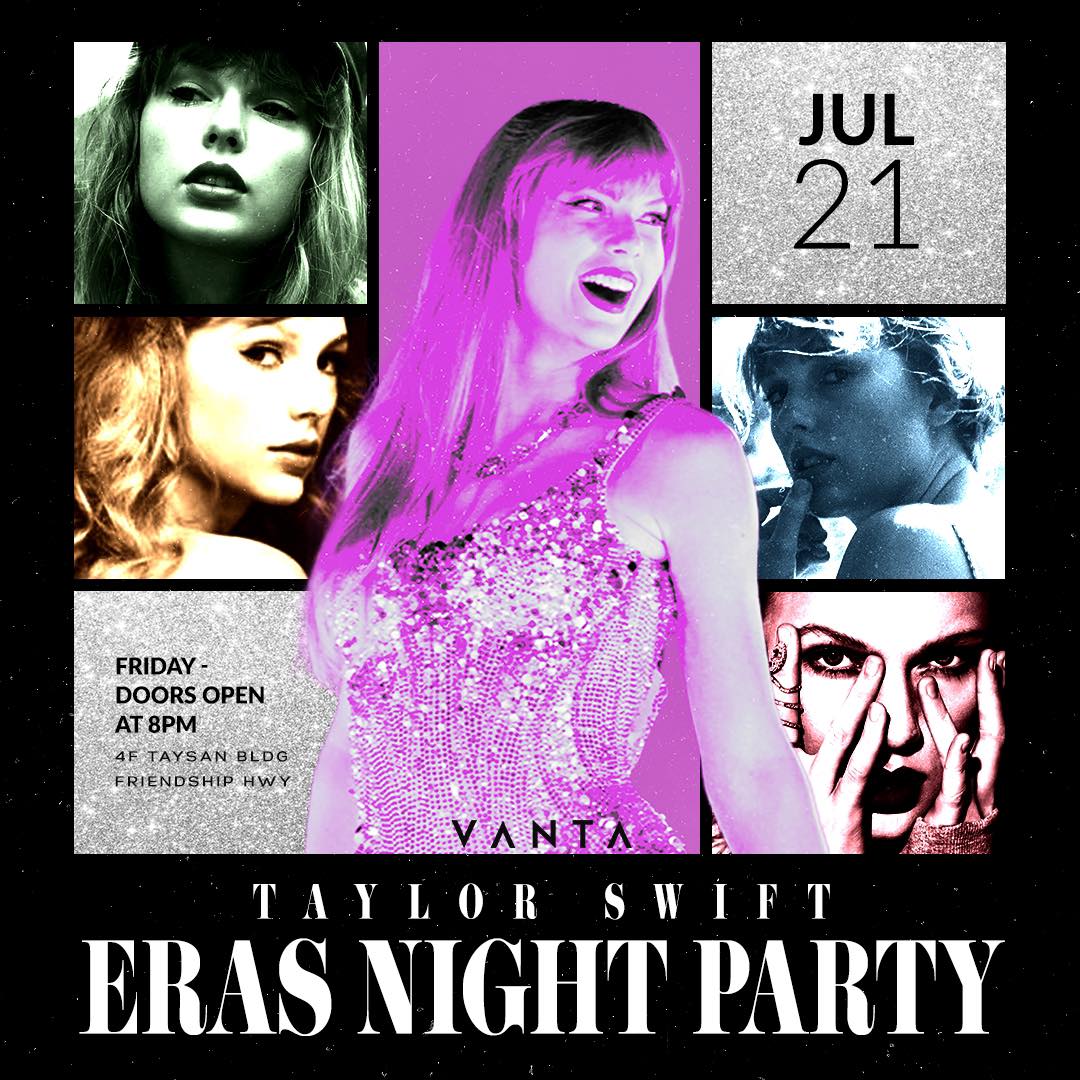 But don't worry because VANTA is hosting a Taylor Swift Eras Night Party on July 21, 2023! And to make it even more exciting, drag queen Taylor Sheesh is gracing the event! DJs Russ O and Pae are also dropping the beats.
Taylor Sheesh recently went viral on social media and even gathered international press attention after the fans of the American singer-songwriter flocked to the former's mall show in Manila— following the non-inclusion of our country in the world tour of the real one.
As of July 09, Vanta announced that the Eras Night Party tickets were already sold out.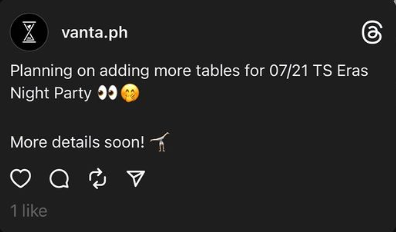 However, there's still a glimpse of hope that you might just see the next best thing after Taytay since Vanta is planning to add more tables for the weekend event.
Stay updated and score your tickets (at least here) by following Vanta's social media pages.
###
*Images from Vanta.