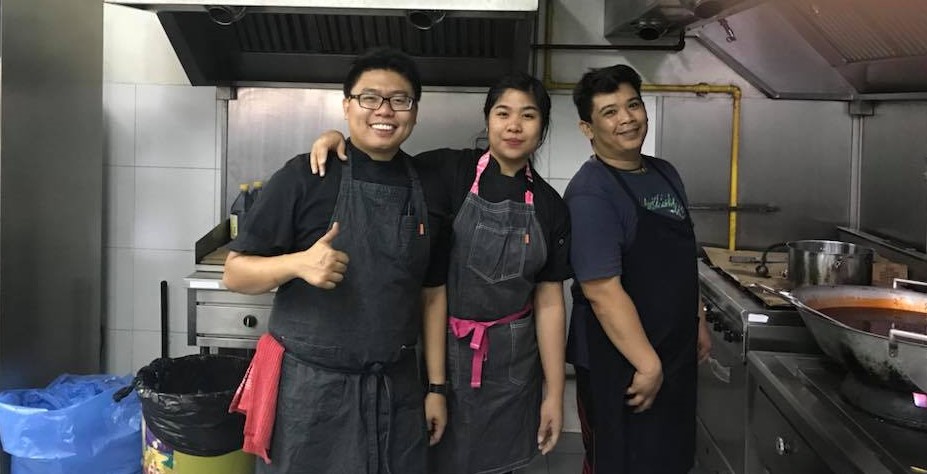 A cute kitchen—small, with calming pale orange color all around, a fancy, tall refrigerator, a table for a small family, a gas range in the corner, and Geli Ronquillo, a 26-year-old chef standing over it most days, cooking what she feels like cooking. Or in other terms, a hustle day for the young chef.
Chef Geli operates her home-based online food business in her family home in San Isidro Village, City of San Fernando. I dropped by one Saturday to have a quick conversation with her—and to tell you it was an interesting one might be an understatement. That Saturday was her rest day. The previous day, she just cooked and delivered over 70 Korean egg drop sandwiches. Everything from scratch: the sauce, the bread, the slaw, everything. She did the baking, the cooking, the packaging, even the grocery runs. It's a one-woman team, for the most part. I was lucky to try her famous egg drop sandwich (her products are almost always sold out, but she reserved some for me).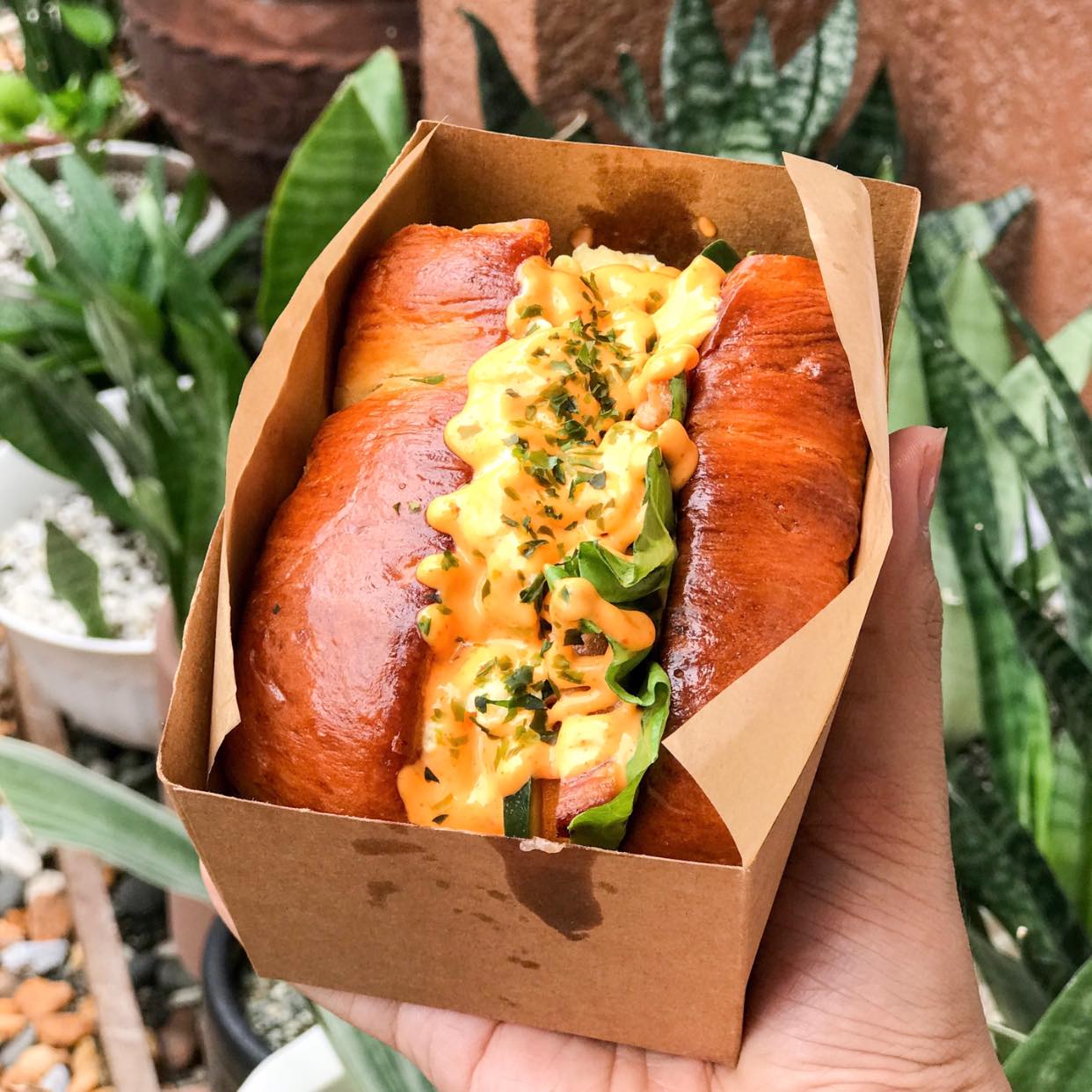 The chef-slash-home business owner talks very passionately about food and cooking, the culture, the business, and the art of it. Chef Geli comes from a family of home cooks. Her grandma started a catering business. Her mom's food is to die for, she says. As a little grade-schooler, she knew she wanted to work in a professional kitchen. It was her dream.
But don't we, sometimes, put our dreams on hold to make way for other things? She did.
She finished a degree in Accounting Technology before finally deciding she was dead serious about cooking. She enrolled in a culinary school and learned the techniques. Then, she had her internship in a high-end restaurant in Guam. Being sheltered most of her life, she recalls, it was in Guam where she found freedom and herself. More than the experience in a professional kitchen, she got to experience the beauty of multi-cultural interactions, of having friends from diverse backgrounds, of being independent. And you'd experience her experiences in her creations, her masterpiece, her art: food.
But doesn't the universe, sometimes, put our dreams on hold to make way for other things? That, the universe did.
Unfortunately, she had to close the restaurants down due to, well, circumstances, but mostly because of the pandemic. But although these doors have been shut, the fire she has—both figuratively and literally—is way too stubborn to die away. Chef Geli realized she doesn't really need to have a brick-and-mortar store to live the dream she's always had in her heart. So, it was at home where she started her online food business. Home is where the heart is, right?
For Chef Geli, the third time's the charm. Charming's not the perfect word, though, for the hard day's work of a one-woman kitchen.
She once had to go to the doctor to have her back checked after cooking hundreds of samosas—everything from scratch—on her own.
"Manual labor kasi dahil gusto ko high quality talaga,"

Chef Geli says.
Geli-beans
Chef Geli vividly remembers the first dish she cooked. She was in fourth grade then when she sautéed a bundle of Baguio beans. That was in the 90s when the internet wasn't much of a thing as it is now. She didn't google recipes or their alternatives. Instead, like a true cook, she worked with whatever ingredients she could dig up from the kitchen shelves or their fridge.
That was, perhaps, the foundation of her creativity. She brings new food to the table, quite literally, weekly. She does samosas, phos, bentos, tacos, you name it.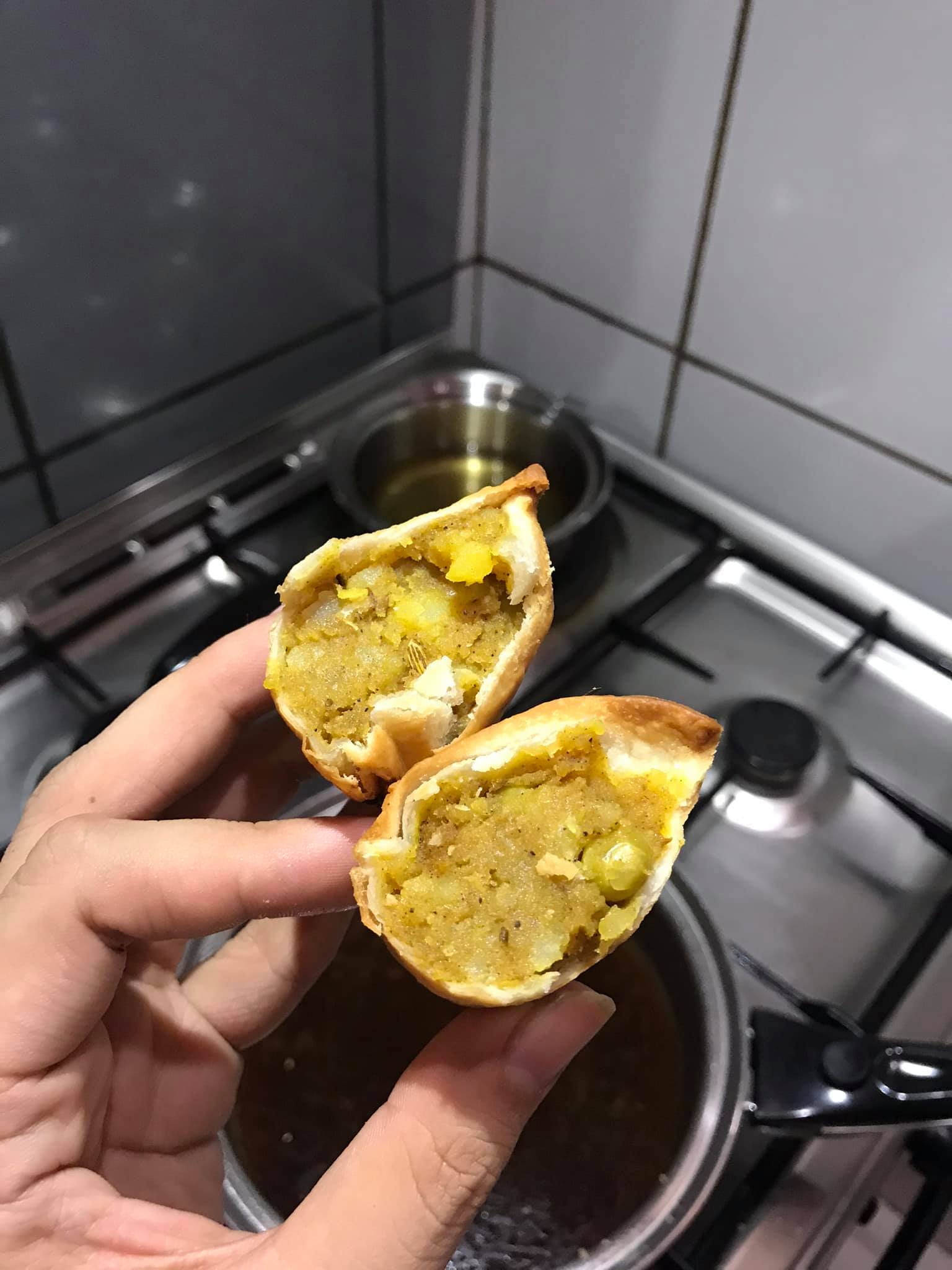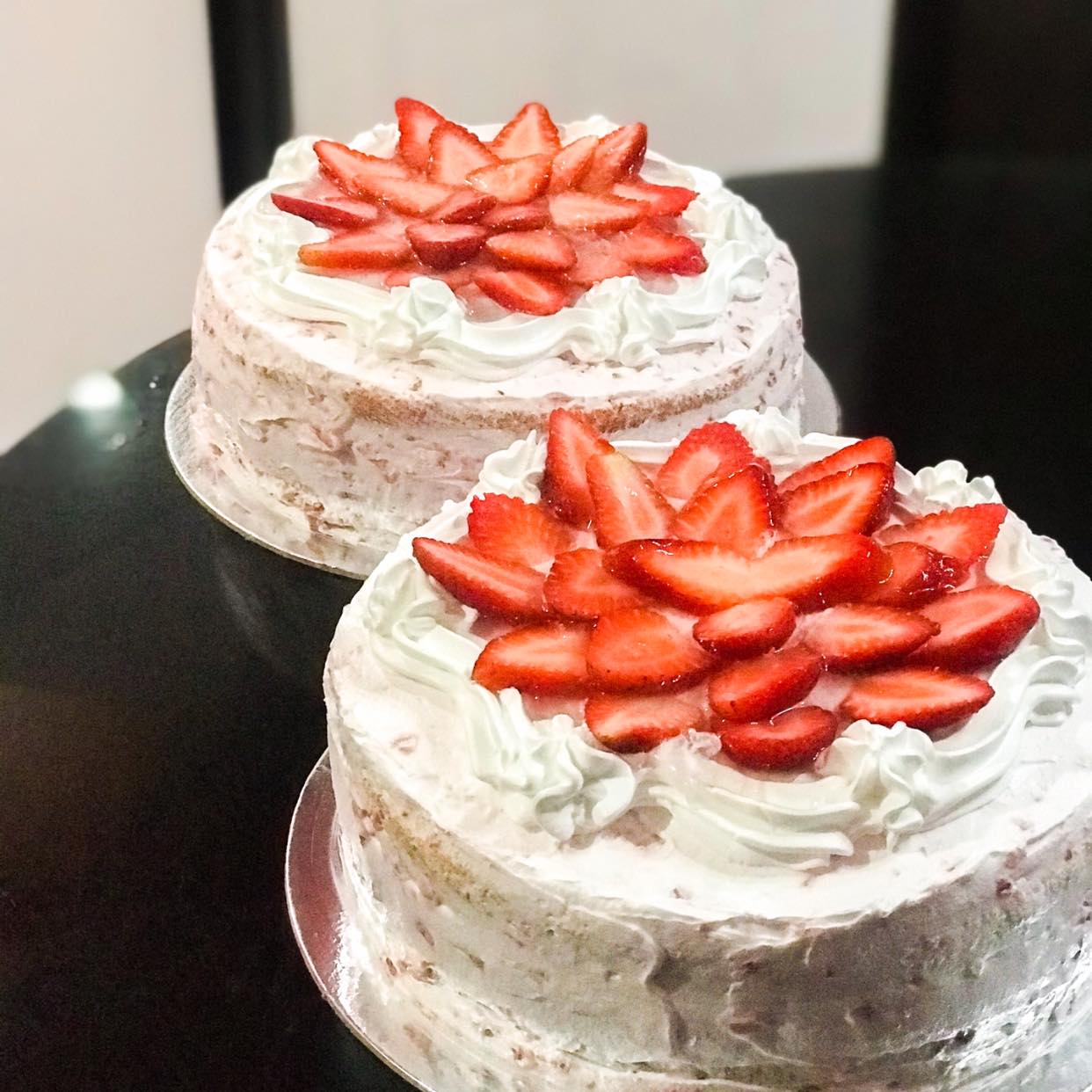 Okay, but, why is a Kapampangan chef not selling food her province is very much known for?
For Chef Geli, it's purely business; nothing personal. Having an educational background in business and financial management, she knows how to study trends and how to profit off her passion.
Regardless, she says she is very much aware of her generation's responsibility in preserving traditional Kapampangan cooking. After all, she grew up in a household that honors cooking and Kapampangan food.
"[K]ailangan ma-preserve (ang Kapampangan cuisine), eh … although, ako din naman nagluluto ng traditional Kapampangan cuisines pero hindi ko siya ginagawang business kasi, alam ko, sanay na 'yung mga tao d'on … kaya ako nag-opt ng iba(ng cuisine), pero kailangan kami na mismong mga chef na millennials, kailangan talaga naming i-preserve 'yun kasi baka someday, mawala," she explains.
She is very much interested in Kapampangan food, and preserving it, at that, she stresses. It's just probably not a good business for her. I agree. One can honor their culture without having to capitalize on it. And, anyway, Chef Geli's cooking isn't only her passion, but it's also what pays the bills.
The chef and the wages
You'd think if you work in a fine-dining restaurant, you'd see fine money on paydays. That isn't the case at all. At least not here in the Philippines. On average, a professional cook in the Philippines earns a mere P12,000 monthly. A pay so little compared to the hot kitchen, long nights, and physical and mental demands of the job.
Chef Geli is all too familiar with this. She tells me she was once offered just a little more than P15,000.00 to be a head chef. Looking from the outside, I always thought working in a professional kitchen is glamorous; I've been in a lot, doing my job. And let me tell you—staying in there for just a few minutes is already exhausting enough. The pressure, the heat, the rush.
In the name of passion, perhaps, cooks can endure all that. But, I won't also blame them for thinking, is P12,000 enough for all this hard work? Sometimes, it's not even a permanent position.
That's why when Chef Geli said she'd rather run her own business and I nodded in agreement.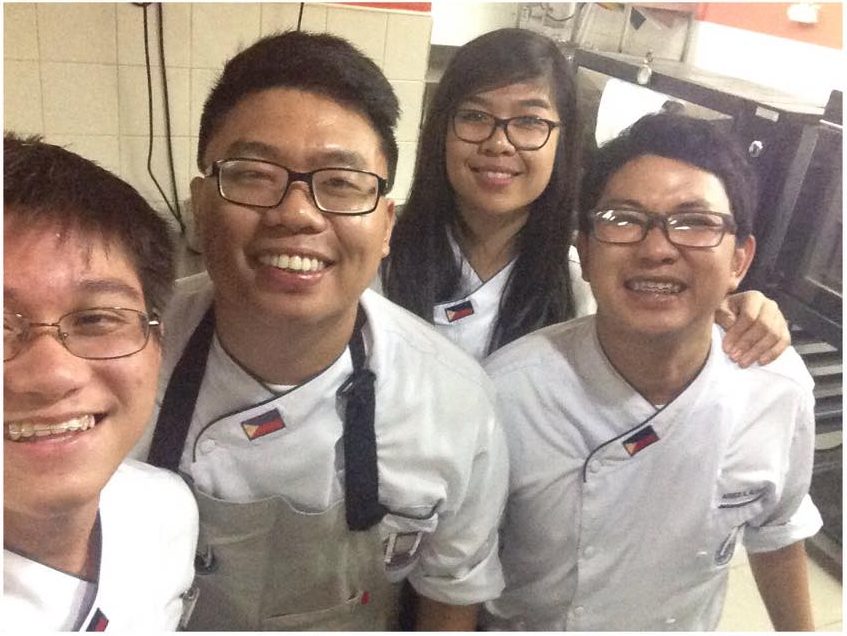 So instead, she works for and pays herself. Her own time. Her own terms. Her own menu. In her little kitchen, she hovers above the gas range by the corner cooking whatever she feels like cooking, and deliciously so.
-30-
Young Kitchen is a series of essays featuring the author's encounters with young Kapampangan chefs/restaurateurs. It talks about fresh ideas on the concept of food and the culture it comes from, inspires, and aspires to be. Know one with an interesting story to tell? We'd like to meet 'em!
ABOUT THE AUTHOR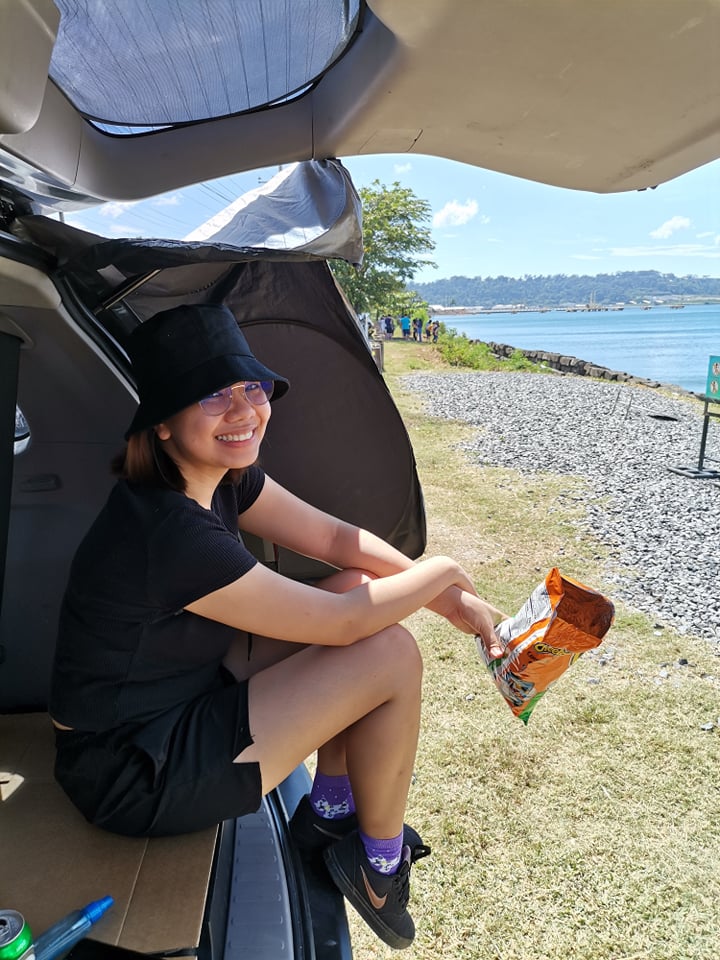 Mikah Amparo is a 20-something writer from the small town of Sasmuan, Pampanga. She works in public relations and digital marketing. Some of her hobbies include eating out, grocery shopping and listening to Vienna by Billy Joel on a regular basis.