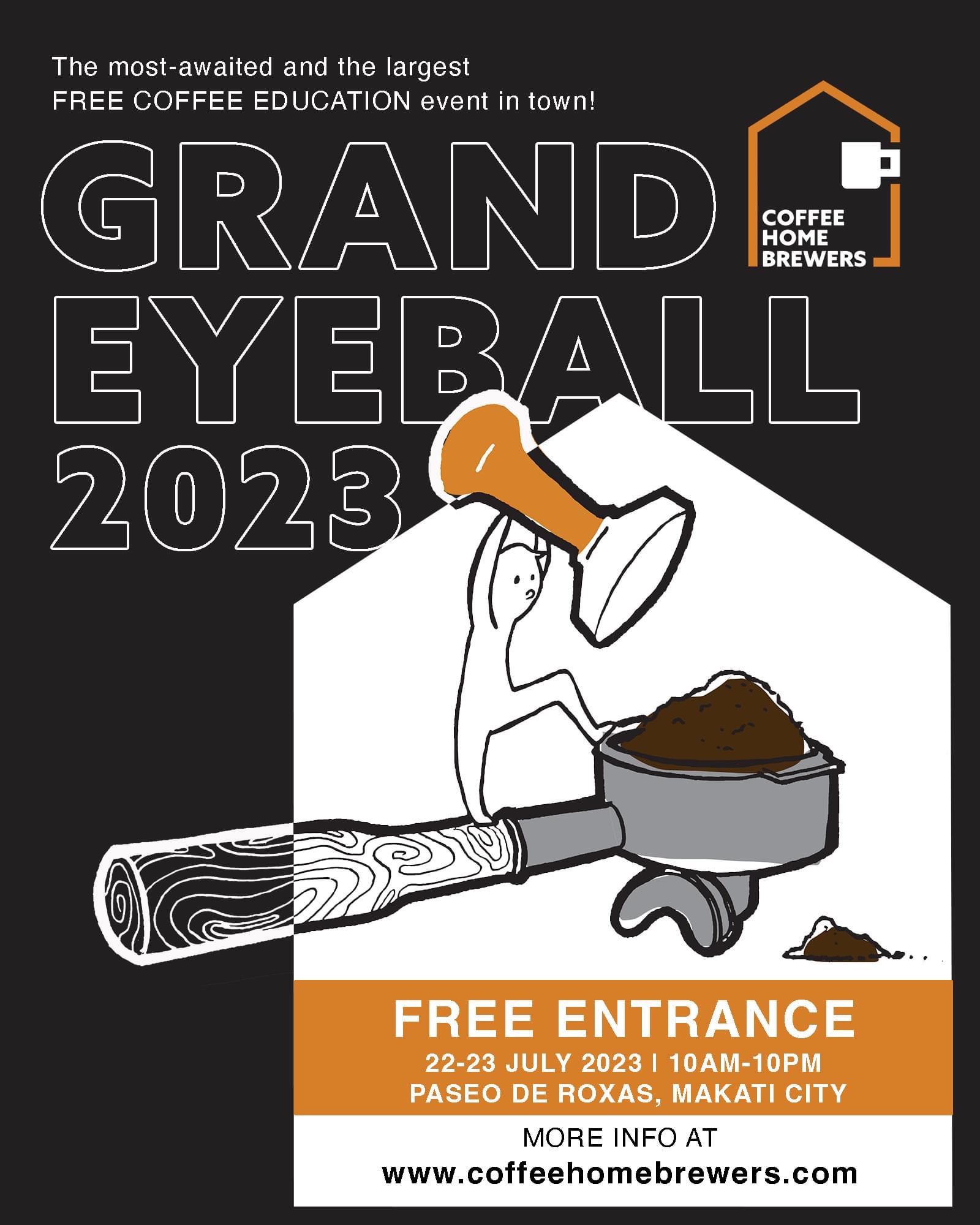 Coffee lovers have another reason to celebrate! This July 22-23, the folks behind Coffee Home Brewers (CHB) group, an online community for and about coffee, will be holding their first face-to-face event after three years – the CHB Grand Eyeball 2023! With the goal of becoming the largest community-driven coffee education event in the country, #CHBgrandEB brings together coffee aficionados and industry experts under one caffeinated roof!
Over 20 coffee shops and cafes are slated to participate in this completely FREE to the public event. Over the event's two days, guests can enjoy a diverse menu of interactive coffee workshops that will tackle everything from coffee farming to sourcing to roasting to content shooting, live brewing demonstrations, and engaging seminars, all curated to provide an enriching and entertaining experience for attendees.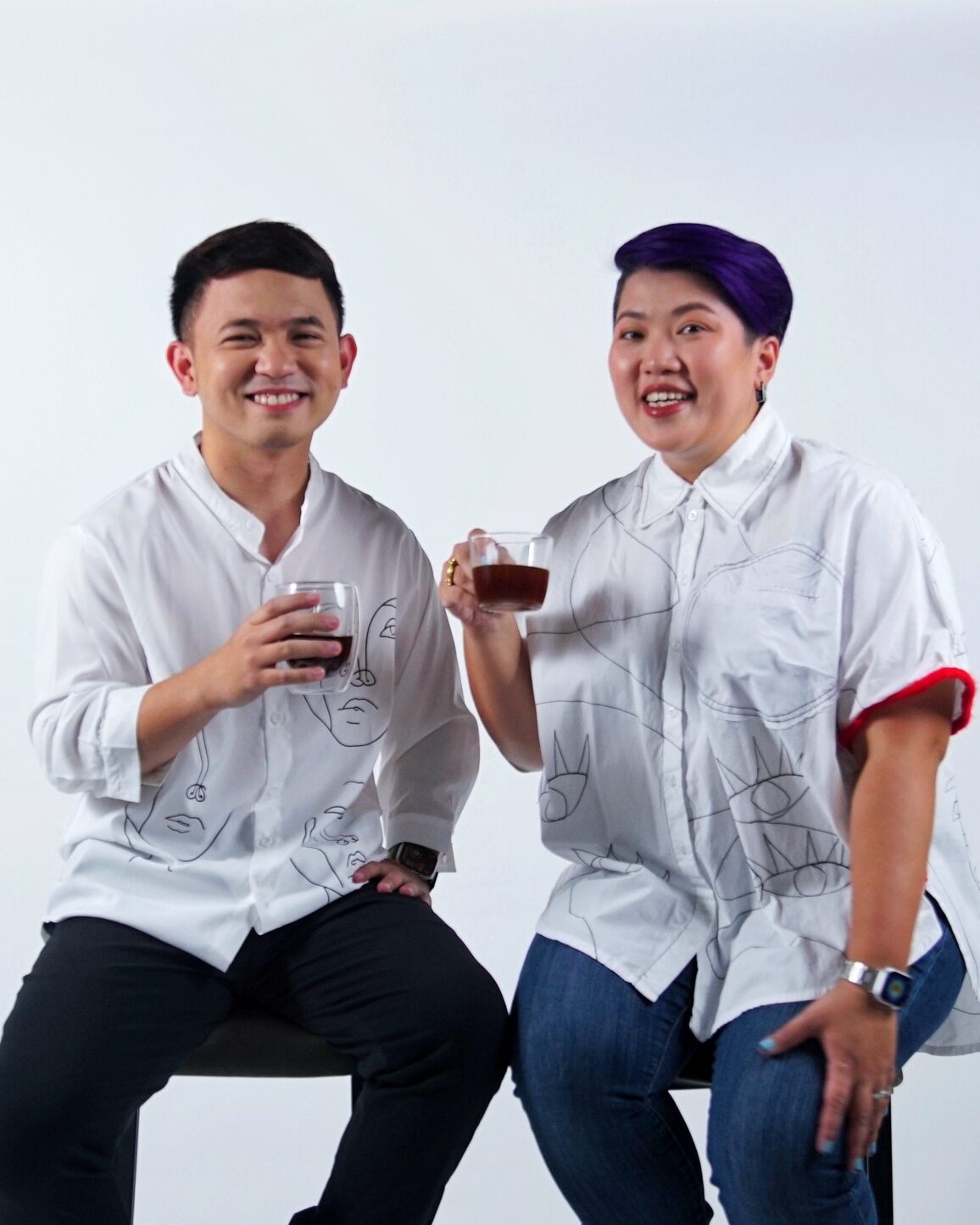 Grand Eyeball 2023 would not be possible without the generous support of our major sponsors Breville and Concept Specialist along with our legion of minor sponsors that include Commune, THTF, Alaska, Yardstick, Monin, SMEG, Le Minerale, and Hydroflask. Each has played a pivotal role in making this dream event a reality. 
In addition to all the educational and community-growing offerings at GEB2023, a Latte Art Competition will also be held. Participants who'd like to join and become the first-ever Champion can throw their hat into the ring by registering at https://bit.ly/CHBLatteArtRegistration. Winners will go home with prizes from their sponsors.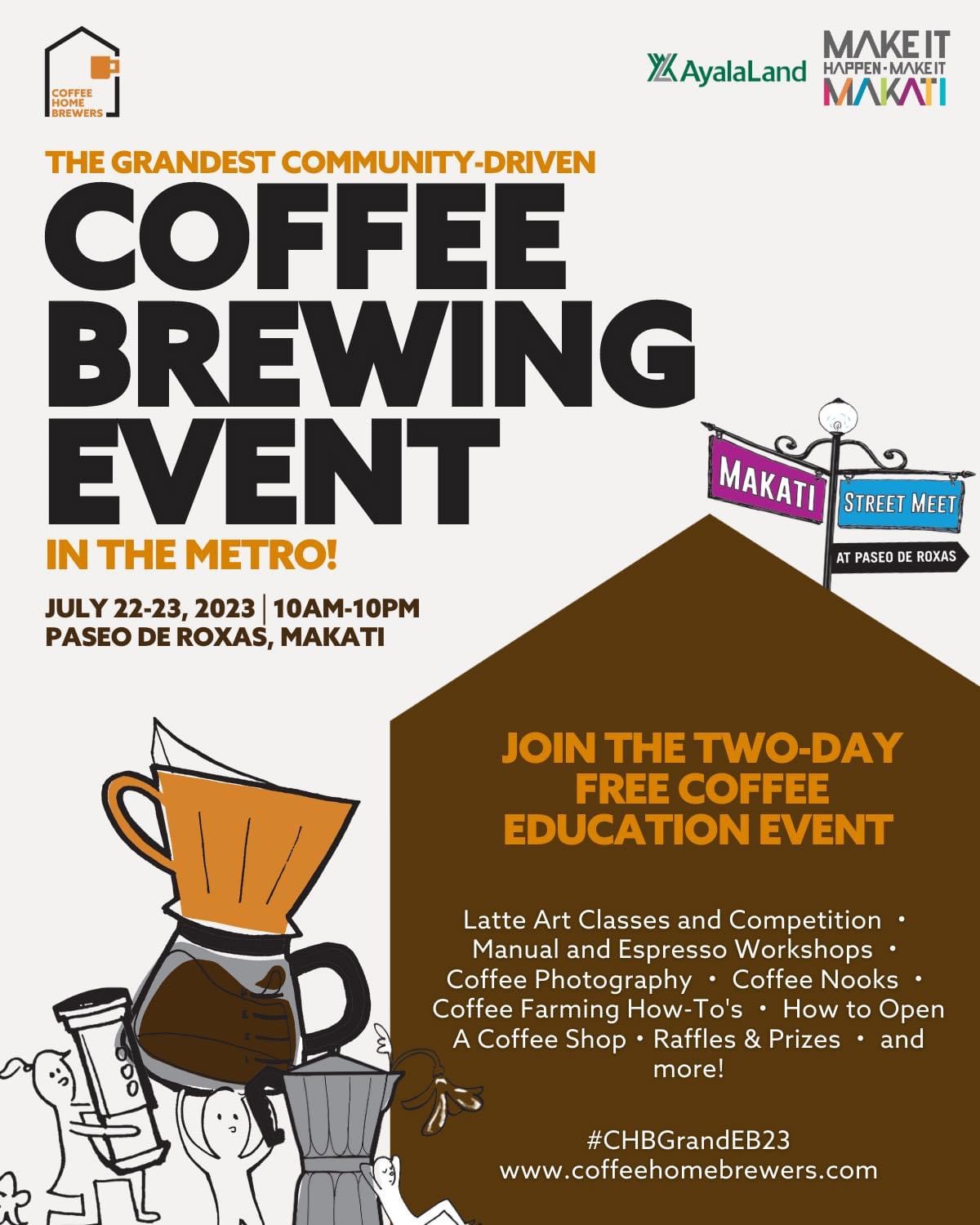 The Grand Eyeball 2023 is a celebration of everything and anything coffee. Whether you're a seasoned coffee connoisseur or just a curious sipper, this event has something for everyone. 
Save the date, bring your coffee-loving squad, and let's raise our cuppas together at the Grand Eyeball 2023! For more information and event updates, visit https://www.coffeehomebrewers.com/. (Press release.)
###