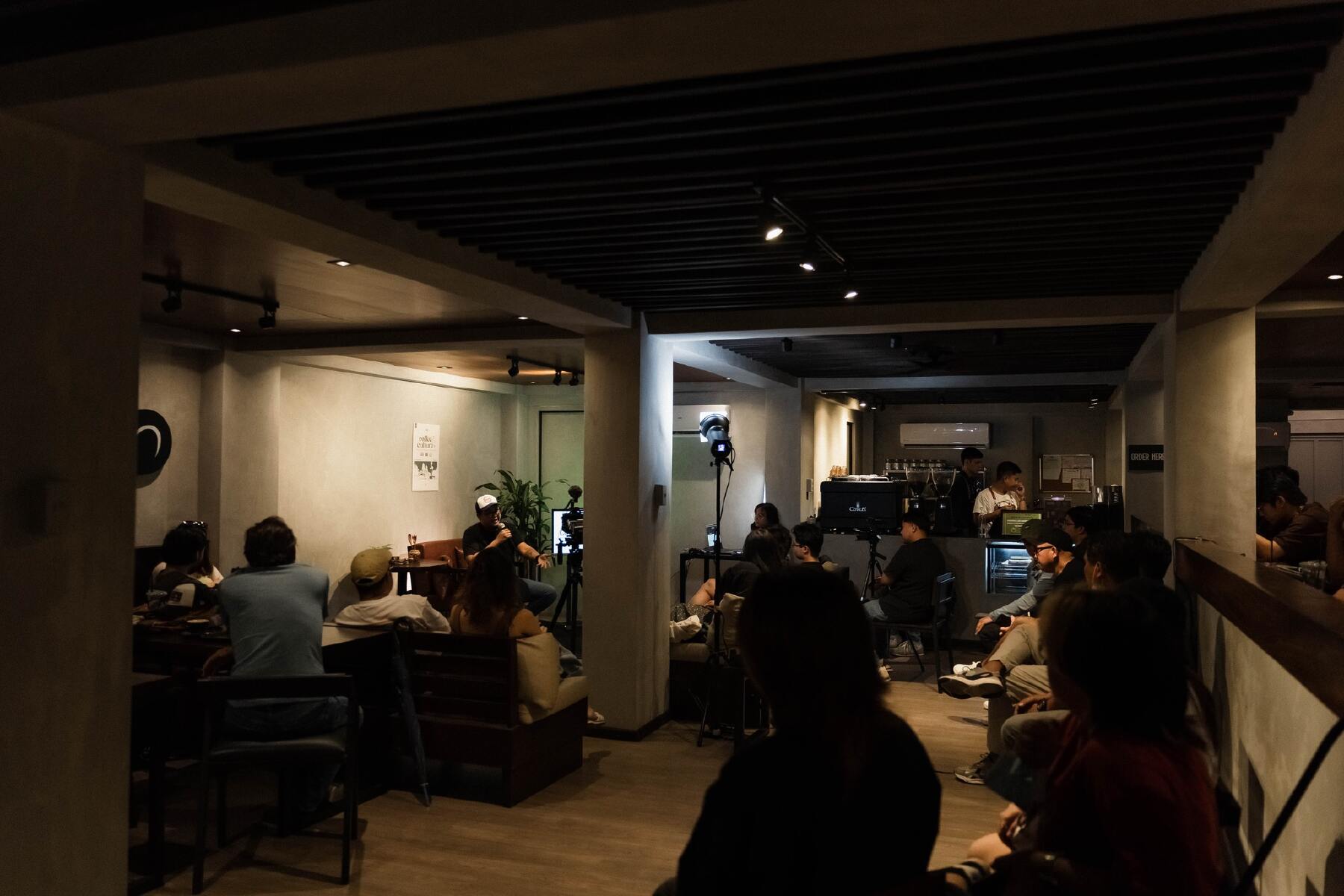 After the success of the first-ever Coffee and Culture event last May 27, 2023, Singku Cafe will hold its second discussion over coffee this coming Saturday, July 15, at five in the afternoon.
Entitled "Brewing Entrepreneurship among the Kapampangan Youth", Coffee and Culture 2 will focus on establishing and growing one's business.
Sharing their expertise are successful Kapampangan entrepreneurs Mark Pineda of the business consultancy firm Srubbed, Jed Lalu, owner of the homegrown clothing brand Indu, and Fatima Yambao of Digiteer.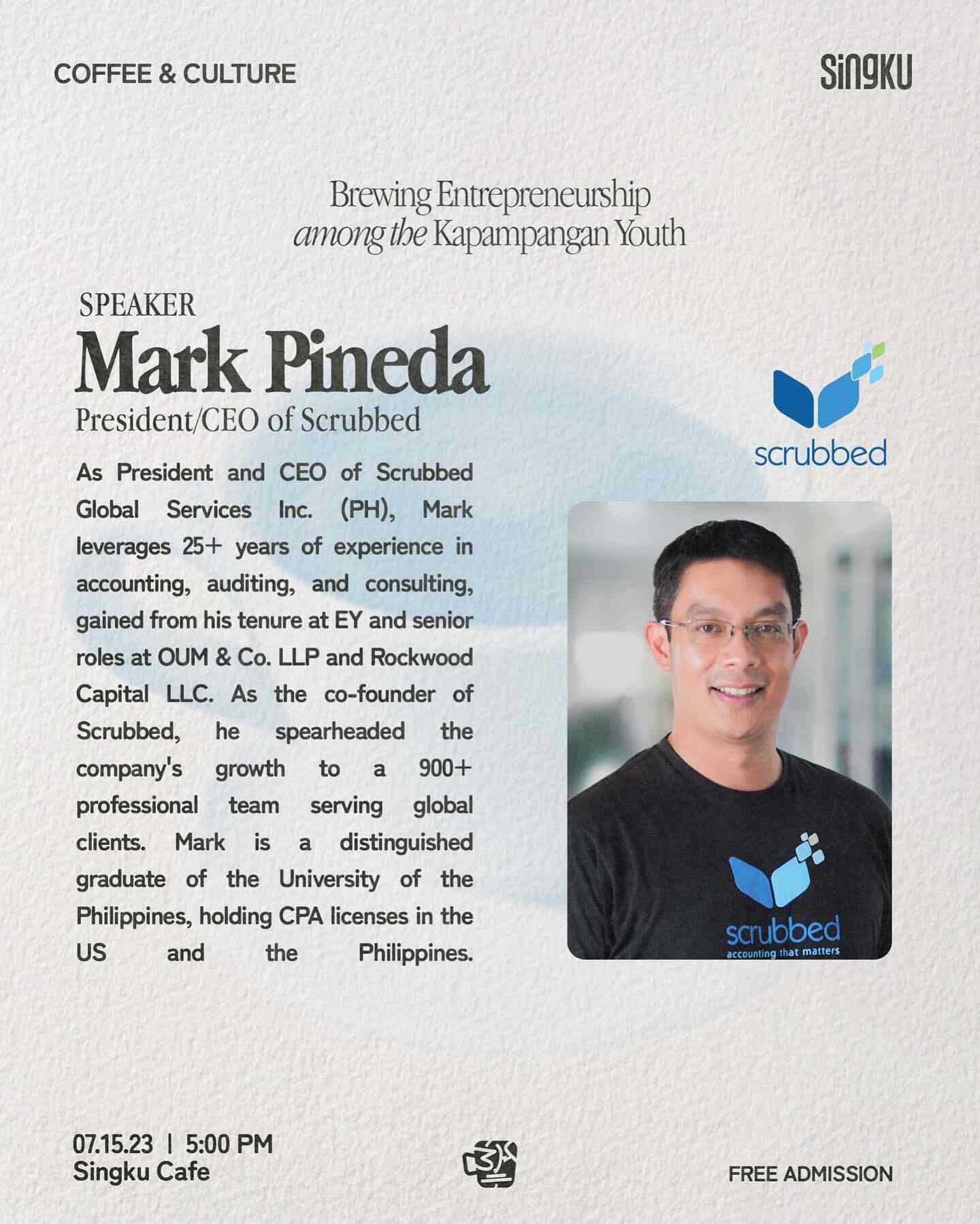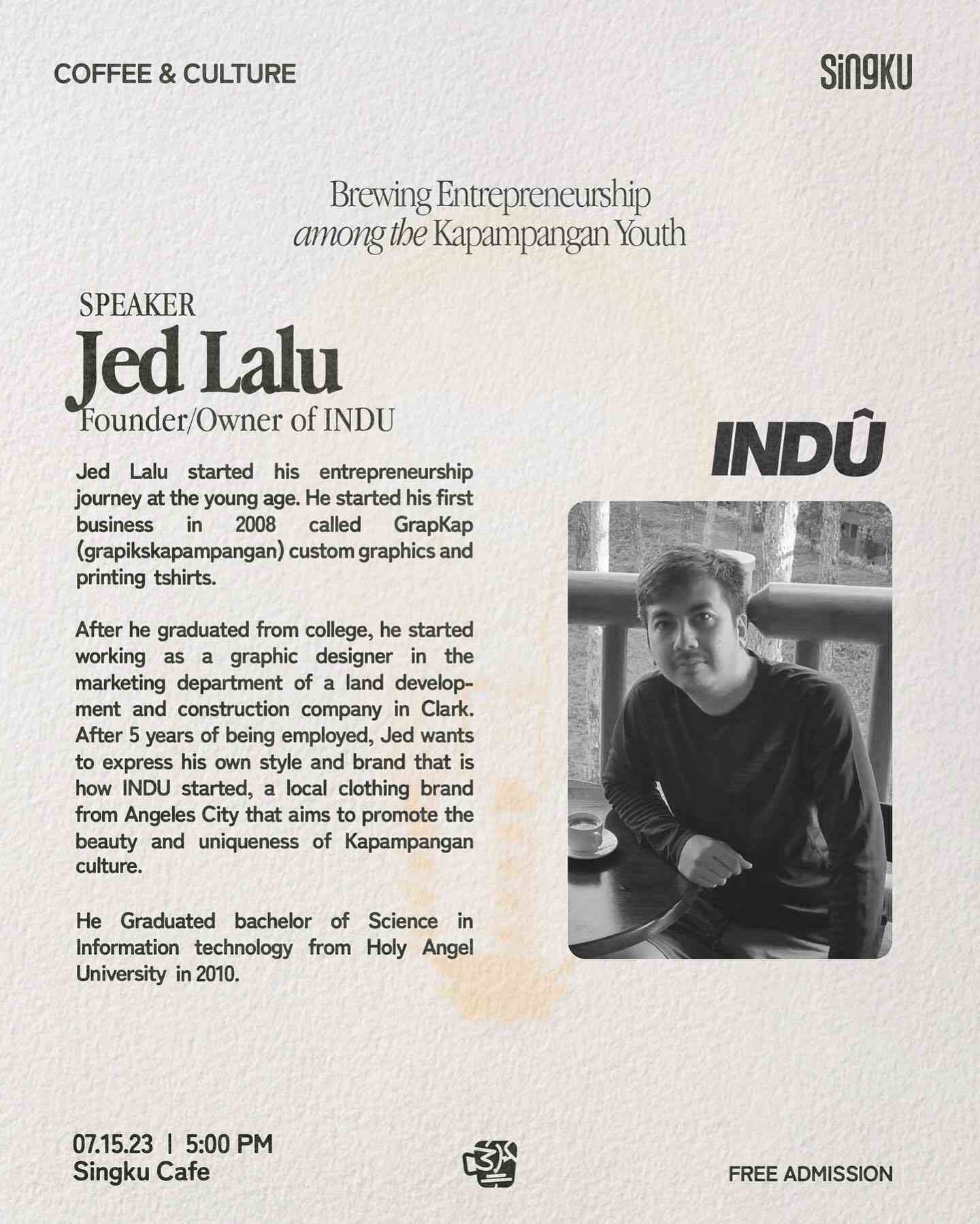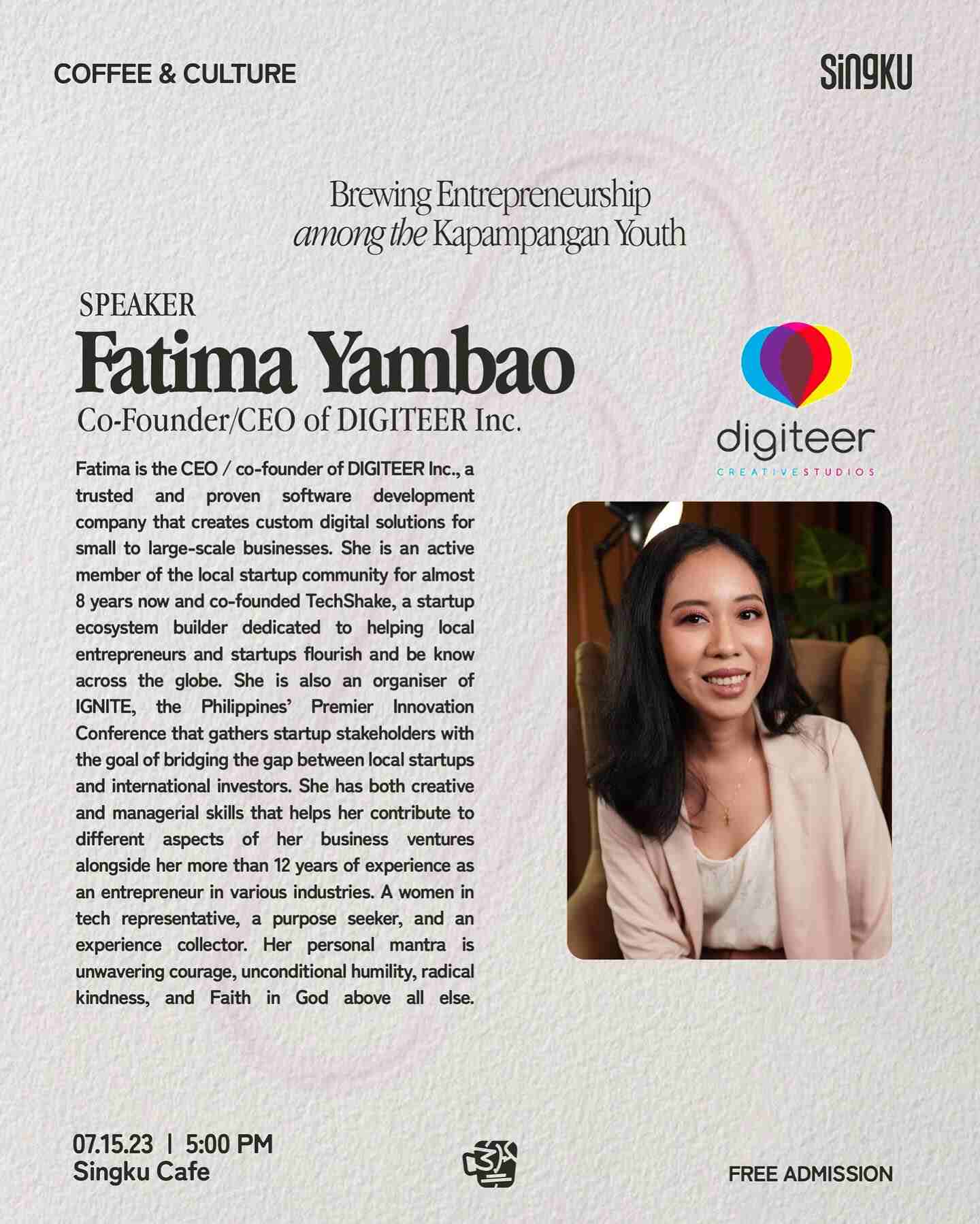 The event is open to all aspiring entrepreneurs, part-timers, full-timers, and even students– FREE of charge! 
See you there!
##
*Images from Singku Cafe.